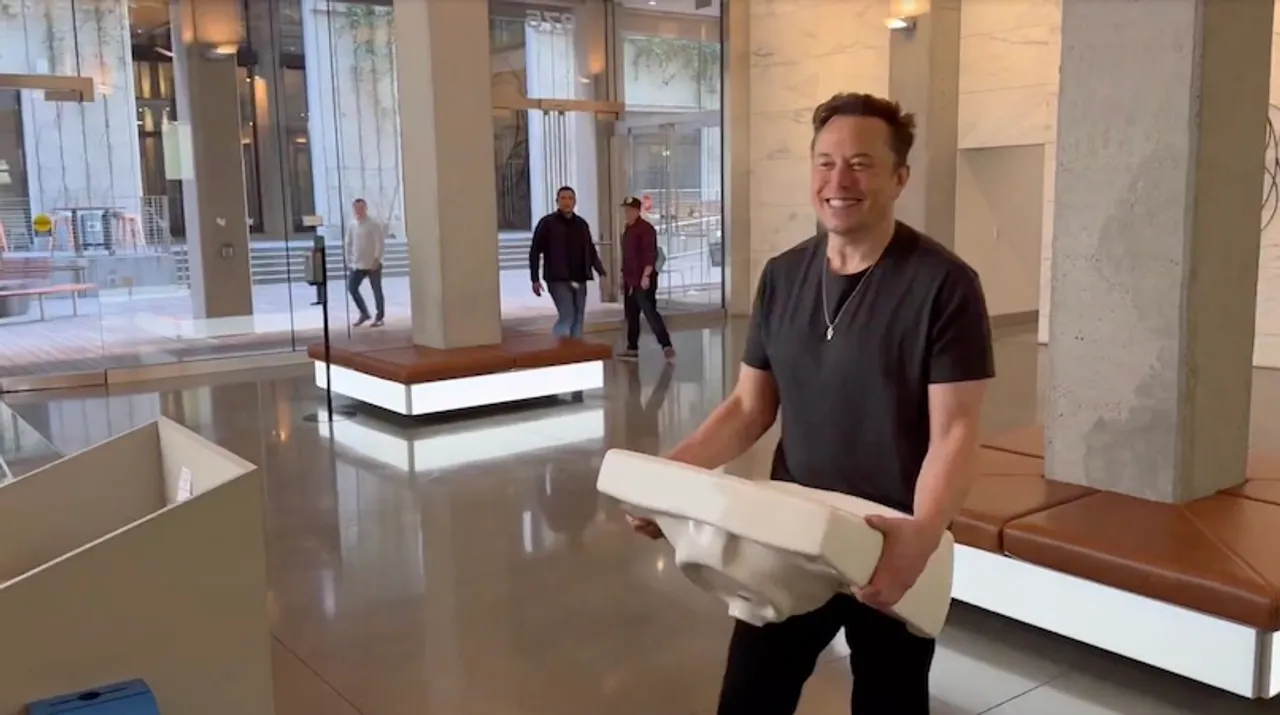 Kolkata: If this was the Nuremberg inquisition, Elon Musk would have been deported to Israel, at the very least. To be tried for atrocities against the human race, as the manner of terminations at Twitter is nothing short of sacrilege.
But then this is the free modern world, bereft of apparent tyranny, so he shall be indulged as long as the numbers add up. And on the seductive aspect of numbers, it must be confessed that they rarely add up to figurines of civilization, dominated largely by demands of self-centred boards.
While the performance figures may present a compelling story, the point I wish to make is slightly awry. For a moment, even if one were to accept that Twitter was headed for a debacle, the current employee pool down the ranks was surely oblivious. While the c-suite led by Parag Agrawal may have deservedly got the boot, albeit with a handsome booty which is now seeming doubtful as well.
So, to create a corporate refugee crisis globally was surely not the smartest thing to do for the new management, not least for its potent lack of goodwill. The horror stories on the internet are like an erupting Vesuvius and the mafia-like termination messaging would impress Don Corleone, with a communique to stay at home as the office was non-grata. In an inflation-ridden global economy, this will lead to a glut of qualified talent in the tech job markets which will either implode or succumb to pay cuts.
Frankly, I don't care beyond a tweet about Twitter and this includes the transactional consideration of eight dollars for the erstwhile discerning blue tick status, but the concern is way more widespread. For in one fell sweep, reverse sweep if I may, I fear that the demons of the digital economy, voracious startups included, have just discovered a lifelong alibi for unconstitutional conduct. Don't ask whose constitution, but I am referring to culture codes as defined by reputable organizations, even in Pyongyang.
Which does include basic respect for human dignity, more pacifist than Stalinist, while adhering to the norms of profitability and governance. This has in fact been a disturbing pattern in the digital economy at large, with a certain Wild West attitude prevailing in the treatment of human fodder, and I do fear that the actions of the legendary Musk will add fizz to this pattern. Especially since most of these spectacular founders do not have exposure to time-tested corporate cultures and are not exposed to the equivalent of the Geneva Convention in matters of managing redundancies.
It is plainly apparent that the digital economy will be the most potent agent of growth globally and as a defensible outcome, the benchmark for significant others. This even has the capacity for influencing mainstream brick-and-mortar or hybrid institutions, so Elon Musk's purge can be disturbingly endemic. Culture, and this is not a trite cliche, is a compelling differentiator and cannot be denied by any reasonable adjudicator. If promoters are encouraged to treat employees in this fashion, then one can well imagine the extent of the imminent humiliation.
On a personal note, I don't tweet and neither am I a twit, so kindly do not eliminate the objectivity. But a decent part of me, and am sure of you as well, will be affronted by the arrogant strokeplay of Elon Musk, not conforming to Wisden protocols. Maybe a greater force will emerge, where opinions can still be fearlessly circulated while humanity is not consciously obstructed.