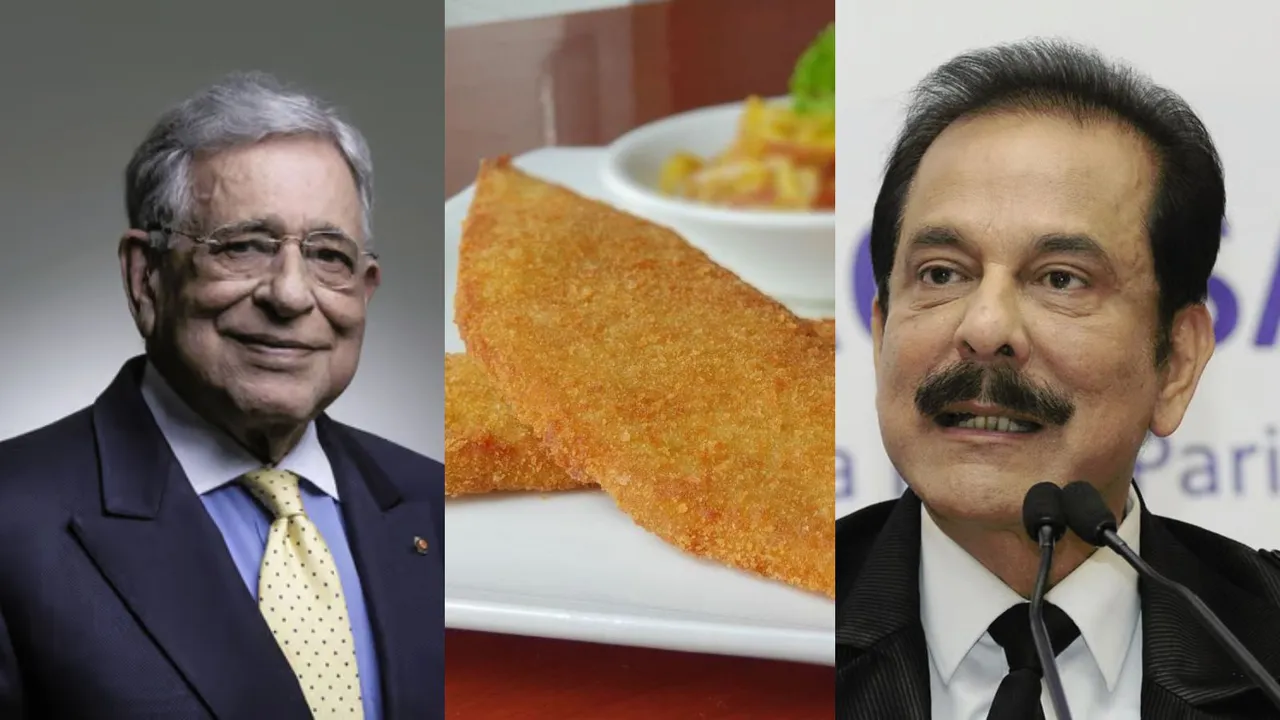 Kolkata: At the Oberoi Delhi, I was reliably informed that Calcutta Bekti is flown in fresh daily to curate the Fish and Chips, across most properties. At the ample headquarters of the Sahara Group in Lucknow, Calcutta Bekti was an omnipotent part of every interaction. Therein lies a tale of an unusual twain sincerely converging. In both instances, I can guarantee the authenticity of taste.
The ample reasoning for this comparison, as is rather apparent, is the coincidence of their passing. Visionaries in their own rights, forging formidable empires, while being suitably tainted for seemingly scintillating misdeeds. Whether in the domain of speculation and allegation or deemed suitable for a penal tenure, in the case of the Sahara founder. While undeniably being rockstars for wholly different reasons, but united strangely by contrasting yet addictive tenets of hospitality. The Calcutta Bekti is simply a charming unifier.
Biki Oberoi mastered the Art and Science of non-negotiable luxury, in his evolution of the Oberoi empire. Legend amply confirms that gargantuan chunks of marble were confined to the gutters if they did not agree with his conception of exception. The agenda in his properties was clearly worship of the 'absolute', as standards of engagement, never bowing to the mediocre tenets of comparative superiority. Thankfully, the worth of his brand ensured that the customer could be persuaded to pay the premium, not a burden on the P & L.
His luxury product, correctly so, was a 'professional' experience, conjured by folks who recognised and surpassed global standards. Whether the nurturing of heritage properties or the sheer unquestioned indulgence, in every case oblivious to less imposing otherness. Perhaps it was an unfair advantage, the legacy of his father the Rai Bahadur an addictive affliction, proven successful. Over the decades, I have stayed in many Oberoi locations thanks to employment perks, from the laidback Palm Beach at Gopalpur to the spiffy lodgings at Bangalore. Character, in every case, was a signing bonus while the superlative seemed to be a spontaneous agenda.
But now, I must move to the genre of 'traditional' luxury, as beautifully demonstrated by Subrata Roy in his Lucknow base camp, Sahara Shahar. Wherein I was an awestruck recipient of his hospitality, for advisory engagements over the last decade. This was not straitjacketed professionalism but a unique cocktail of Lucknowi elegance and Bengali insistence, in matters of cuisine amongst much else. This meant that throughout the working sessions, prime Fish Fingers, via Bekti flown from Dum Dum, would be available as both buffet and bespoke service. Which also meant that steamed Paturi from the same source, would play doubles with Lamb Korma during the lunchtime assemblies. This was human genuineness at its very finest, a wholly different gharana of excellence when compared to the Oberoi credo.
This brings me to the larger point about luxury at large, especially in the context of hospitality. Is it more about what money can buy or what the heart can give? In an ideal world, a blending of the above is the prescription for the ultimate bespoke experiences, Which is delivered, with much aplomb by Oberoi hotels across the world, earning name, fame and distinction as a deserving outcome. It is recognised by every guest who frequents its portals and leads to spontaneous loyalty, an equal blend of heart and mind. But fundamentally still business, as means of attraction and retention.
But what I experienced at Sahara Shahar was nothing to do with transaction as every recipient of the hospitality largesse was otherwise suitably remunerated or rewarded - as employee, consultant, guest or collaborator. Even if they had been served obscure Dal Chawal or tepid slices of pizza, the deal would still not fall through and neither would the affiliation of the associate be diminished. This was purely a human endeavour by a spectacular host, who was totally adamant that slices of his beloved cultural moorings be shared with everybody who crossed paths, an expressway emanating from the heart. In so many ways, this is the ultimate form of luxury, a sentiment of belief and not just the fulfilment of a contract. Same Calcutta Bekti, but a wholly different marinade.
Both Subrata Roy and Biki Oberoi shot from the heart, in their chosen domains of influence. The latter was largely untarnished while the former had to withstand the fury of concerted litigation. Calcutta Bekti did prove to be a charismatic adhesive - a gorgeous species designed to delight both reason and passion. An appropriate toast to both would be a finely crumbed fillet of the same - with more tales to tell than can ever be imagined.