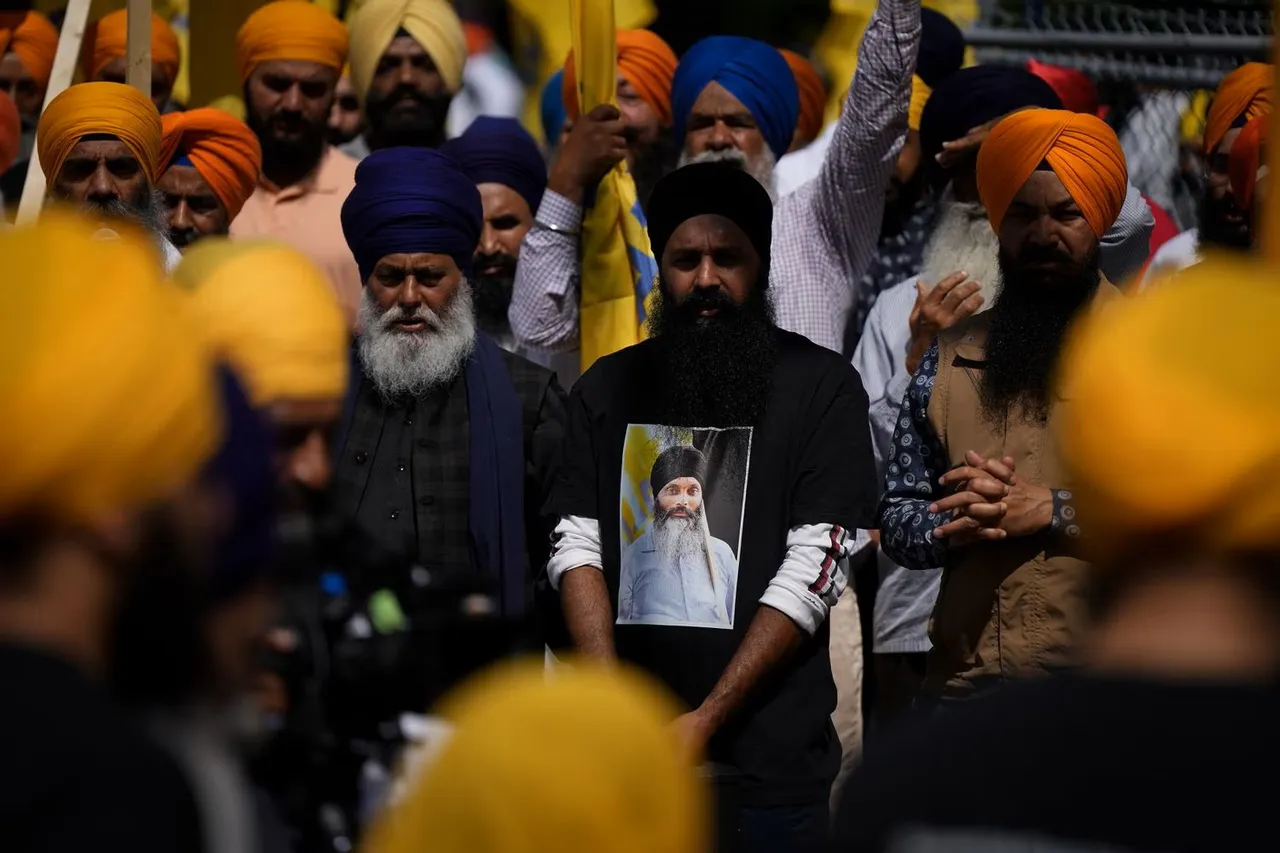 Brampton (Canada): The current deterioration of relations between India and Canada is a highly debated topic. The troubled relations between Canada and India are not only impacting the governments but also having a significant impact on a large portion of the population in both countries. 
In addition, the 'Five Eyes' group of countries, consisting of the United States, Australia, Britain, New Zealand, and Canada, is closely monitoring the entire situation. The term 'Five Eyes' refers to a group of countries that collaborate and share intelligence information with each other.
But with Canadian Prime Minister Justin Trudeau's statement, it's very clear now that Canada has become a haven for terrorists and extremists. 
His allegations against India for killing Khalistan supporters are a foregone conclusion. 
Their charges come months after the murder. Strong opposition to Canada's soft stance towards anti-Indian terrorists was vital. 
India's latest move includes suspending visa services at the Indian High Commission in Canada until further notice. 
From removing diplomats to stopping visas, India has given Trudeau three blows in three days. Indian citizens, students studying in Canada, and people planning to travel to Canada were advised to take precautions last week. While the daily increase in tensions between India and Canada is alarming,
With these tensions between India and Canada, residents of both nations encounter various challenges. 
Both countries' democratic systems afford them the opportunity to engage in such activities; however, it is imperative that they refrain from engaging in any form of violence or provocative actions that could potentially jeopardise the harmonious relationship between the two nations. 
Both governments must implement stringent regulations on such activities.
Simultaneously, as previously mentioned, it is imperative for the governments of both nations to engage in diplomatic dialogue to address all bilateral issues, including the matter involving Hardeep Singh Nijjar. 
It is crucial to refrain from adopting a policy of escalating tensions and conflicts and instead prioritise the pursuit of peaceful resolutions. 
The implementation of various restrictions on individuals should be avoided altogether. The interests of both countries are aligned.
On the other side, Canada's soft stance towards anti-Indian terrorists is very important for India's initiative to strongly oppose them. This is such an occasion when one has to be forced to make unpopular decisions in the interest of the country.
It is a very serious thing that, in spite of everything happening between the two countries, anti-Indian terrorists have directly threatened the Hindus living in Canada. 
These terrorists trained in India's neighbourhood have Canada's hand behind their backs, so their speech has become aggressive. The attitude of PM Trudeau is not balanced and fair.
The Trudeau government should answer that when the fatal poster of 'Kill India' appeared in Canada, many cases were registered in India on Nijjar. 
Despite India's repeated claims, Canada's soft stance towards him or other terrorists is reprehensible. 
It is surprising that in an attempt to save some terrorists, the Canadian government is engaged in spoiling its relations with India, the country with the oldest culture in the world. 
History is a witness to the fact that the countries that gave shelter to the terrorists had to pay the price later.
Amid this diplomatic dispute, one of the most wanted criminals in Punjab, gangster Sukhdev Singh, alias Sukha, was killed by unknown people in the city of Winnipeg, Canada. 
He was allegedly associated with pro-Khalistan organizations. According to sources, he was associated with Canada-based Khalistan operative Arshdeep Singh, alias Arsh Dala.
In the same year, before the killing of terrorist Hardeep Singh Nijhar, three notorious Khalistani terrorists had been killed abroad, but the noise was focused only on the killing of Hardeep Singh Nijjar in Surrey, Canada. 
All three killings have occurred in three countries where pro-Khalistan organizations operate. 
From the point of view of some experts and defense consultants involved in the matter, they believe that such incidents may be the result of an alliance between Khalistani organizations and gangsters.
The Gurdwara violence was political. Nijjar was long involved in Canadian Gurdwara politics. His feud with Ripudaman Singh Malik, the 1985 Kanishka airstrike conspirator, lasted. It killed 329 people. 
Nijjar opposed Malik's printing and distribution of sacred Guru Granth Sahib pictures. Along with these precious artefacts, Malik's printing machine was seized. Malik had plainly accused Nijhar of working for foreign government agents.
On January 23, 2022, in Surrey, Nijjar rioted against Malik for about an hour, calling him a traitor and national agent.
After this, Malik was killed by two people on June 22, 2022. It is clear that even these incidents could have been connected to each other during the investigation. In the beginning, the real target of both of them was to be anti-India.
(Disclaimer: The opinions expressed in this article are those of the author. The facts and opinions appearing in the article do not reflect the views of NewsDrum.in and we do not assume any responsibility or liability for the same.)