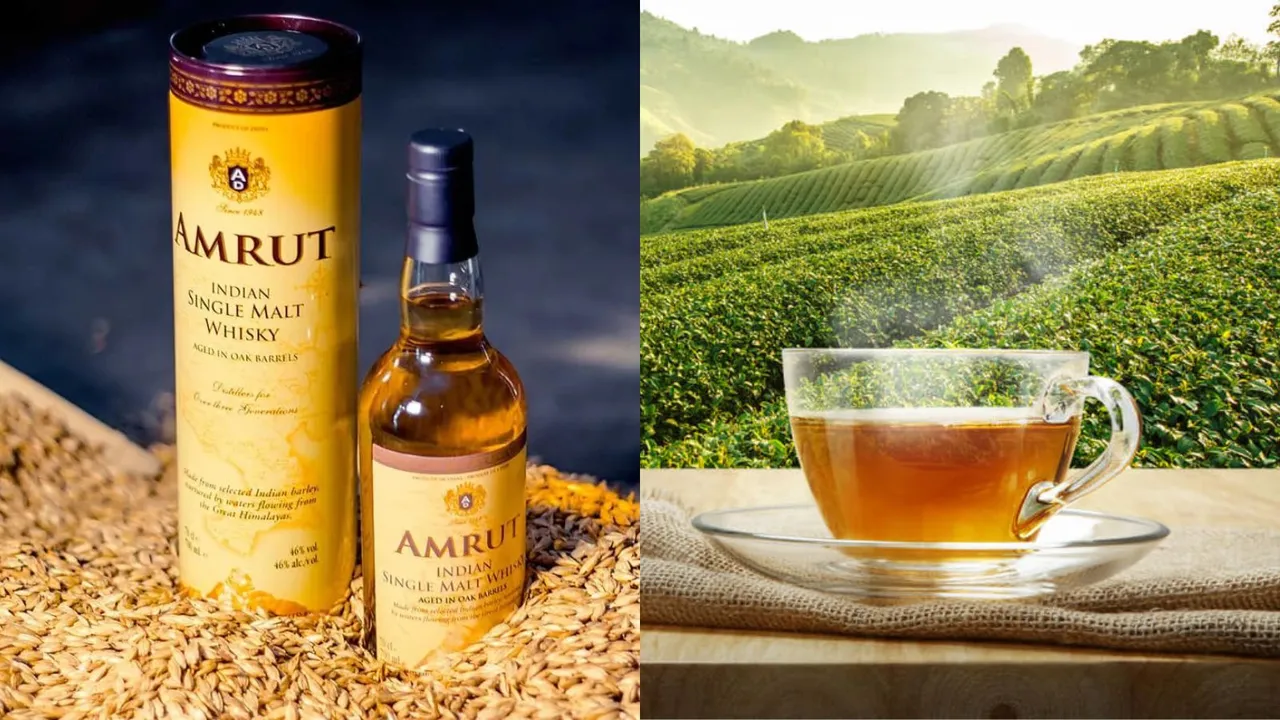 Kolkata: If last Saturday was International Tea Day then Sunday followed suit as World Whisky Day. This does make Monday a suitable day to discuss a curious role reversal of the two notable indulgences.
India is still the second-largest tea producer in the world but its contribution to the premium universe is sadly diminishing. The marquee Darjeeling Tea, which enjoys a GI tag, is facing a monumental crisis with output settling at less than 7 million kgs, a sharp dip from the 12 million levels of even a decade back. A whole host of villains are accountable - paltry soil yields, climate change and the scheming confusion created by the look-alike Nepalese tea. It is clearly estimated that tea gardens will soon turn into tourist resorts, a far more stable revenue origin than the moody leaves.
Indian whisky, on the contrary, is enjoying premium innings like never before, demolishing the 'molasses' tag that seemed to be a permanent curse. Current data suggests that Indian single malts have grown by 53% CAGR for the past five years, earning their hard-earned slots in the cabinets of diehard snobs. Diageo's Godawan Single Malt, named after The Great Indian Bustard, was served at the G20 summit in Udaipur and the India Pavilion at the Cannes Film Festival. Wine-Searcher.com, a prominent authority, invited Amrut and Rampur Vintage Select to the Top Ten list, demoting iconic Scottish and Japanese worthies. A princely process hero is reputed to be slow-trickle distillation from locally sourced six-row barley, resulting in complex and thus mesmeric flavour patterns.
By now the plot must be clear but let me indulge in a minor summary. Indian Tea, which earned its global spurs as the ultimate luxury experience is slowly but certainly brewing a scalable mass future, as Darjeeling abdicates its mojo. Indian Whisky, for long shunned as a prime garbage dump candidate, is suddenly revelling in a bespoke stature. Thus preparing earnestly for a Darjeeling-like future while tea is going the way of legacy Indian whiskies, low quality fuelling affordable market demand. To verify this change, there are many leading socio-cultural indicators that must have crossed the paths of observant readers.
In a triumph of smart marketing, coffee has sincerely overshadowed tea as the premium urban hot beverage, fuelled partially by global patterns. It does take similar time and effort to brew either and the health advantages of the leafy indulgence are way too many but the customer story was crafted more intelligently for coffee. Youthful, comfortable environments brought to life by ably-branded chains made beans aspirational yet accessible, while tea operated at two thoroughly contrasting dimensions. A few relic-like tea houses catered to a select eclectic profile while the copy-paste roadside tea stall serving the milky unrecognisable continues to be the mainstay. What did not help is this very milk factor, the equivalent of soda in whisky, adding popular fizz while murdering the high-end essence.
On whisky, the pattern of steady upgradation continues unabated, provoked sincerely by increased exposure, favourable pricing and an abundance of retail options. In 2022, India overtook France to become the world's largest scotch whisky importer, a tally of 219 million bottles demonstrating a 200% growth over the last decade. Quite incredibly, scotch whisky still contributes to only 2% of the market, courtesy of high tariffs and to even an analytical teetotaller, the conversion opportunity is vast. A probable gainer will be the emerging indigenous single malt makers but their biggest business threat will remain the imminent UK-India FTA ( Free Trade Agreement) which seems set to lower the draconian tariffs - the customer in any case will giggle all the way to the bar.
It is indeed a pity that the elegance of tea will be denied to subsequent generations, except those with an affection for meaningful nostalgia. The green leaf certainly is, from the perspective of colonial history and global trade, not just the local palate. It is heartening though that a new generation of social 'drinkers' will be able to access and afford decent quality whisky, elevating a much-degraded addiction to a choosy indulgence. A considerable onus will surely rest on the innovators, with frenetic cocktails and gorgeous experiences building an aura of necessary attraction. Maybe one day the twain shall meet - a Whisky-Tea bar that brings out the best of both, to unravel the very best of both civility and creativity.
The switch in trajectories for tea and whisky, made in India, could not have been predicted even a decade or so back. This does suggest, mildly yet firmly, that a brand new twist may welcome us ten years down the line. Till then it's time for GianChand Indian artisanal malt and masala chai from Gyan Chand Tea Stall.