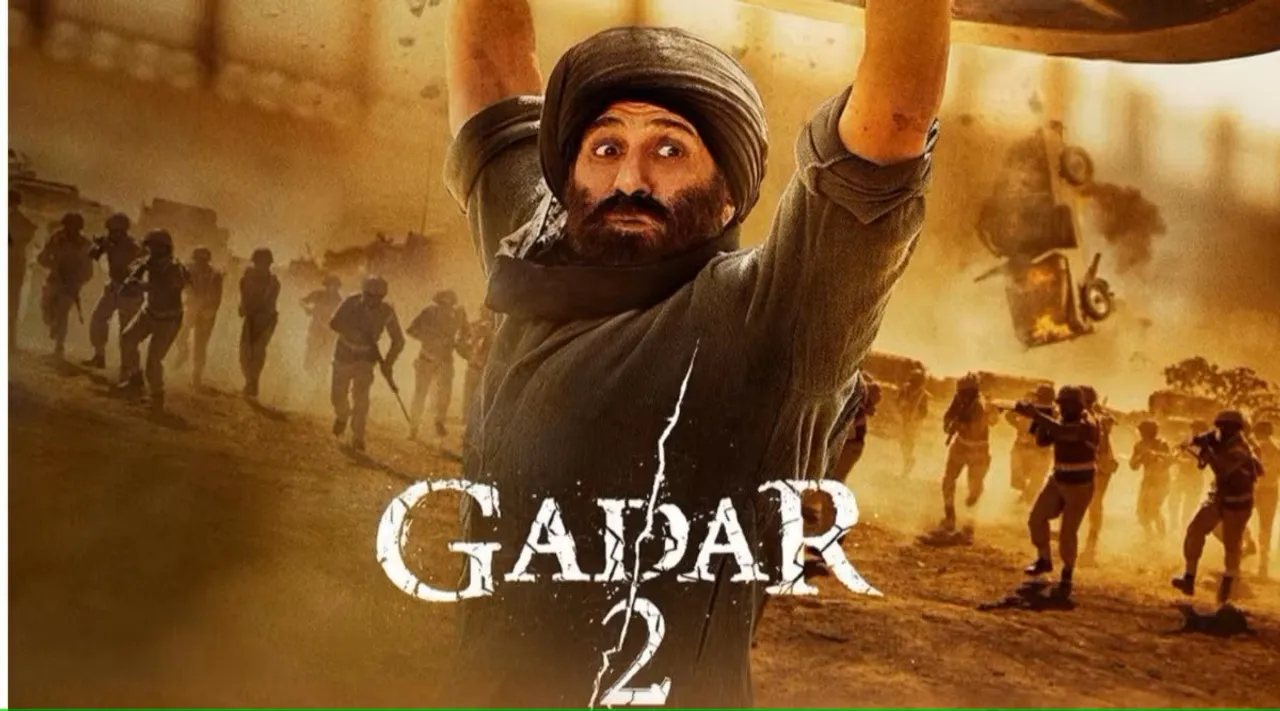 Kolkata: 'Nowstalgia', as coined in 2016 by advertising agency Madwell, is an eclectic blend of nostalgia and now. The Gadar version 2.0 is a first-class demonstration of its application in India.
For starters, some crucial points of fact. 65 per cent of Indians are under the age of 35 and that is the data point that excites youth-obsessed marketers. While it also suggests, most amply, that 35 per cent are above 35. A profile that is way more affluent and secure than their juniors, albeit less experimentative. Equally vitally, they have been enthralled by Gadar in 2001 and are excited to watch the successor. This 35 percent in its absolute form, adds up to almost 500 million citizens.
This is the exact juncture when we must move on to 'Nowstalgia', a definite strain across many to experience a contemporary version of a familiar past. I use the word familiar deliberately and not just 'cherished', as the modern avatar may be relevant and attractive in spite of the historical engagement being rather dire. A case in point is the Holocaust memorials all over Europe and the Communist Torture museums in occupied Eastern Europe. This is a more significant strain than we can possibly imagine.
Gadar, as a narrative, is based soundly on the elaborated past, the bloody partition. A subject that is now witnessing an exploratory comeback in many ways, firm evidence being the books published on this subject. After 76 years of independence, folks are curious to revisit the most significant episode in contemporary history, fuelled further by recent anecdotes of religious intolerance. The Gadar sequel arrived in the right place at the right time, Sunny Deol's stature is not a serious point of inflexion.
In fact, this is a recent pattern in cinema at large, most notably Oppenheimer and Barbie. The former, an event from the distant past, captured the popular imagination as the fundamentals of the dilemma are still relevant today. Including the perpetual conflict between good and bad, as well as the many grey areas that mark the path of civilisation. Barbie is equally timeless as an agenda, the demonstration of feminism and the celebration of pink given the contemporary context. In both cases, appropriate applications of 'Nowstalgia'.
This hypothesis must now be supplemented to a larger India story - where youth sentiments are overriding mature emotions. In spite of conflicting psycho-demographic evidence, marketers are not willing to look beyond the youth cohorts ( the glorious 65 per cent) and embrace the far more reliable, affluent and secure 35 %, applicable for a whole host of categories. Those who have recognised the potential of this potent spending force, like travel and tourism, have benefitted deeply from a personalised approach.
But to get it right, just like Gadar, a few basics have to be solidly in place. The portion of the past, now on offer, must be a part of conscious living memory, ideally as experience but even workable as powerful anecdotes. Partition, as a subject, lies clearly in the latter arena. Equally importantly, there must be a continuing relevance in daily living, triggering emotions that are either timeless or compensating for identifiable lacunae. Perhaps, the pattern of grandparents coming to live with the next gens to facilitate online classes during covid is an example of the latter, as this becomes an ongoing pattern.
What we are seeing in terms of 'Nowstalgia' Marketing is just the prologue of the mammoth opportunity. In terms of products and services launched and marketed specifically to the audience above 35 years of age, who have experienced Nehruvian restraint as well as the gawky early steps of unfamiliar liberalisation. Importantly, in this age of spectacular digital adoption, there need not be any fear of the youth being disengaged, as the stereotypes about demographic cohabitation have changed quite drastically.
Single Screen theatres doubling as restaurant-cum-bars, like the classic screens of yore. F&B concepts as new-age air-conditioned melas ( Mela Malls), the perfect setting for brothers to get lost and eventually reunited. Instead of Stand Up comedies, storytellers narrate episodes from the classics, in an interactive personalised format. On OTT, new-age renditions of childhood stalwarts from Chandamama and allied sources of addictive fiction, just like the Byomkesh Bakshi narratives. Digitised board games, beyond just Ludo, which innovates based on the core principles of Carrom and Snakes and Ladders. Magazines like Sportstar and Filmfare may operate as online apps with the same intensity of coverage, dramatic and provocative.
Ice Cream disruptors, in fact, any mobile F&B, which invests in mobile carts and kiosks that travel from point to point, an age-old dimension of home delivery. Momos can qualify as can  RTE formats, as entire business models await the infusion of such a no-brainer thought. Magicians and Circus performers emerging in scalable yet sensitive formats, which can be in malls or simply digital conveniences as well. Taking off from Paper Boat, there is an entire market awaiting the contemporisation of traditional delights - from Bhog Khichdi to Jhaal Muri to Ice Cream Sodas. The next generation of online messaging is already enamoured by the vernacular and this is one more area for deeper exploration. It will simply take a little research and a whole host of ingenuity, both available in ample measure, to convert many relevant sentiments into a thriving business. As long as we are prepared to relook at the 35-plus audience as a hyper-growth segment and not simply a necessary service.
In sum, Gadar's sequel must be considered a wake-up call for every business with 'Nowstalgia' potential. As life expectancy hovers around the 70 mark, increased levels of fitness and affluence are making older demographics more attractive than the 'traditional' youth, who will anyways transition soon to the next age cohorts. Businesses need to be ready and for that, we must learn to look back. Not as soppy hiraeth, but instead future focussed growth models.