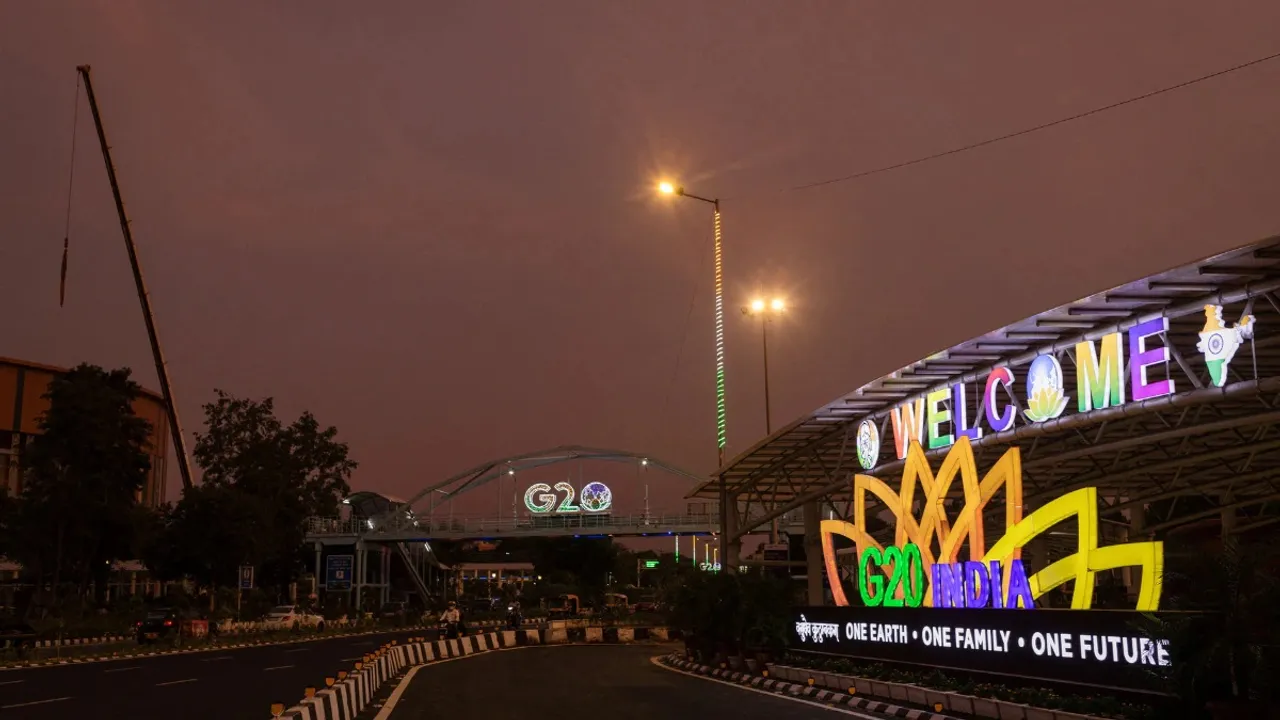 Kolkata: True to its current form, The Guardian (from where else but London) is at it once again. Deeply jealous about the former colony's rapid rise to global stardom, it has called us a 'backsliding' democracy and questioned our credentials for hosting the G20 summit.
During the course of its rambling discourse, it has truthfully spared nothing and nobody. Joe Biden and the Western universe are apparently behaving irresponsibly by ignoring the slide in our democratic patterns, 
Our PM continues to supply fodder for high-brow angst - apart from the usual suspects like suppression of human rights and indeed, minorities, the charge sheet includes the potential renaming of India as Bharat. Just because a larger devil called China needs to be suppressed, a relatively less diabolical entity called India is being pampered amply.
Whether we enjoy it or not, any observation on the state of a democracy, or elected autocracy, as they call it so lovingly, must be relative and never absolute. 
Relative to the geopolitics and economic realities of our times and not necessarily, in reference to an ideal universe which frankly does not exist. 
China's civilian rights record is in shambles, whether Uyghur dissident or tax evader, the perceived perpetrators vanish like a PC Sorcar magic show. No other Global South entity manages this equilibrium of scale and development with such aplomb and within a cohesive democratic construct.
The next wave of mass consumer finance innovation has been initiated in India, the UPI is an awesome benchmark for the stodgy Western banking system. 
Electric Vehicles promise to be the next world-beating candidate while the start-up momentum in technology services is itching to take matters to a global stage. 
If you want the numbers, simply Google but the evidence is all out there in the open. Earl Mountbatten and his cronies did wish earnestly for a breakdown of the Indian state, what has happened to Pakistan, but alas we proved to be made of stronger mettle, a fine blend of organic talent and an evolving sense of process.
Ironically, the population narrative backfired deeply on the West, the demographic nightmare of homelessness and hunger turning into an unbeatable economic advantage - first as a market and then as a captive base for entrepreneurship and enterprise. 
Boardrooms in London and the US depend on our patronage for their bonuses and even salaries, while luxury entities are now customising for India. 80th on the Henley Passport Index may not yet be a seemingly delightful figure but on this parameter as well, we are soaring.
But every success story has its share of voluminous foes and ours is clearly no exception. The only difference is that the prime enemy is the successful Indian, usually NRI and often feeding off the success at home itself. 
In such minds and hearts, the colonial legacy reigns supreme and we cannot believe that the success of the nation will supersede the success of the poster boys who made millions in the West.
Perhaps, the following generations will buck this trend and a far greater momentum of growth will come from the rooted Tier 2 and 3, not the Raj hungover metropolitan cities, in education systems and business perspectives. Also, then we will finally break free from the clutches of the pioneering family, whose sulking scion insists on visiting Europe for media disruption.
It is necessary now, more than ever before, for us to develop a potent dual entity, political preferences delinked from national pride. 
The former can be subjective and floating while the latter is absolute and unimpeachable. A pattern of pride linked to a passionate stream of achievements, from business to education to even sport, not just Cricket. 
This is one aspect worthy of emulation from the autocracies and democracies elsewhere and certainly a key improvement area from a mindset perspective.
To The Guardian though, this is my most humble obedient suggestion. Go, pick a newer nation to bully, possibly Rwanda or even the Philippines. 
India is way above your league and on a progress path that is irreversible. As irreversible as the paltry population and industrial growth of Britain that was formerly Great.