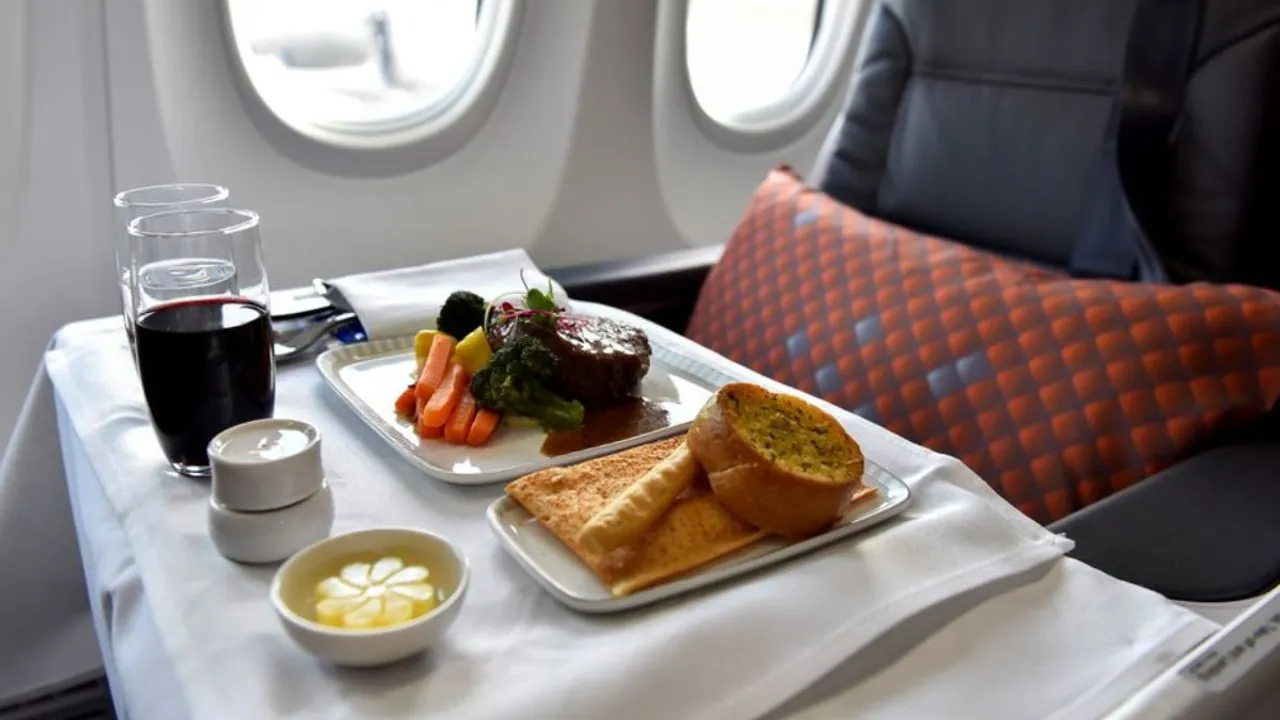 New Delhi: Most recently, I did a metro beat on two Airbus A321 aircraft. The first was a fifteen-year-old cavalier of the Air India fleet. The second is a sassy NEO version flaunted by Vistara. A lovely expose of the many levels of integration the Tatas are grappling with.
The Air India aircraft was splendidly rooted in its 'public' past. Tired upholstery that resonated with draconian procurement gags. Toilets that were truthfully clean but damaged spiritually by historical excreta. Galley trolleys were indeed traumatized by many episodes of 'flying the path' during Rakhi Sawant turbulence. Floorings that bore witness to the telling journey from Bata to Neeman's, as customer profiles became Geeta from Seeta.
The ladies and gentlemen were doing their very best to act 'private sector', post abbreviated rehab gigs. 'No' was clearly not an answer, kudos for that, while 'Yes' was admittedly not an emotion but an occupational abdication. While the commander was curtly audible only when the Himalayas were visible, in pleasingly Indian Airlines fashion, no wish for corporate niceties. Inarguably, the passage was timely and boarding Indigo-like prematurely, leading indicators of the new bosses.
Vistara though was still the SQ avatar that was promised and initially delivered. The entertainment system is sincerely an 'international sector' and the choice of movies is abundant for the short or medium-haul. Lighting within the craft was sensitively sensorial and not free-size tube light, while the troika of washrooms would stretch muscles while not offending aesthetics. Business Class looked delicious and the construct is used by La Compagnie, the French business-only carrier, for Trans Atlantic chores.
The hostesses serving on board were swift and savvy, albeit largely lukewarm. Responses to even the most tiresome queries were rendered in Singapore etiquette, efficient and not empathetic. Commanders were itching to speak and perhaps had to be restrained by the mundanities of flight management. A brand playbook that has come to life in admirable style, alas on palliative care awaiting the terminal outcome.
To any indulgent observer of aviation, the irony can scarcely be concealed. Air India, with branding and communication competing with Chandrayaan for galactic accolades, still delivering a Shatabdi Express. Vistara, in spite of imminent euthanasia, insists on a smart and cool cabin culture, exceptional in the domestic context. Exactly what the New Air India would dearly aspire to achieve globally, wistfully in two years or so. Customers, though, have limited patience and Indigo's acumen in user-centricity is naggingly threatening, semi-service notwithstanding. Although scarily, Vistara seems to be comforted by Air India's worst practices in delay management, a mirror image of MS Dhoni in saving the worst news on delays for the last possible moment.
At this point of the narrative, we must quickly shift to Deewar, the Bollywood classic, with special reference to the tussle between Amitabh Bachchan (Vistara) and Shashi Kapoor (Air India). Therefore a telling comment on the cattle-class cuisine that was served on the two flights. Vistara was clearly an omelette of sincere pedigree, with an addendum as appropriate. Air India also served omelette but with a game-changing killer point of difference. Namely the cultured chicken sausage, in tandem with hand-crafted French Fries, not just a mass acquisition on L1 terms. The sausage was common during the prime of Jet and Kingfisher, relegated to obsolescence in these CFO-driven turbulent times.
Just like the tandoor became a symbol of renewal intent for Hindu migrants to North India in 1947, the sausage seemed to offer a similar suggestion. It's denial to the Vistara breakfast ensemble may just be contractually operational but can be imagined as deviously strategic. It's offering to the Air India customer is tangible evidence of change, albeit token, but filled with irreconcilable meaning. That the carrier of the state will soon be in a brand new state, breakfast just a trailer for a coming-soon blockbuster.
When the Tatas re-entered the board room of Air India, it seemingly inherited a tough problem and a happy opportunity. The former is plainly apparent and the latter is quite definitely the nascent Vistara legacy, perpetrated by dynamic thought leaders like Sanjiv Kapoor. Increasingly, the bigger problem seems to be the management of the opportunity, as the SQ alliance has once again spoilt the indulgent Indian, like Jet and Kingfisher of yore. If that experience is arbitrarily withdrawn to facilitate integration, influential customers will be disenchanted. As it is amply clear, that escalation of this delight is currently beyond the purview of a still surviving Titanic, distress calls thankfully answered by the SS Californian and RMS Carpathia of the day, namely Tatas.
Chicken sausage is thus a necessary signal, while perhaps not being sufficient, of what Air India needs to do. Which is to develop a demonstrable action plan across touchpoints and not just rest on a charming wishlist. The branding programme, Future Brands et all, rests alarmingly in the latter and that is why Indgo must be very excited, given the imminent A321XLR fleet.