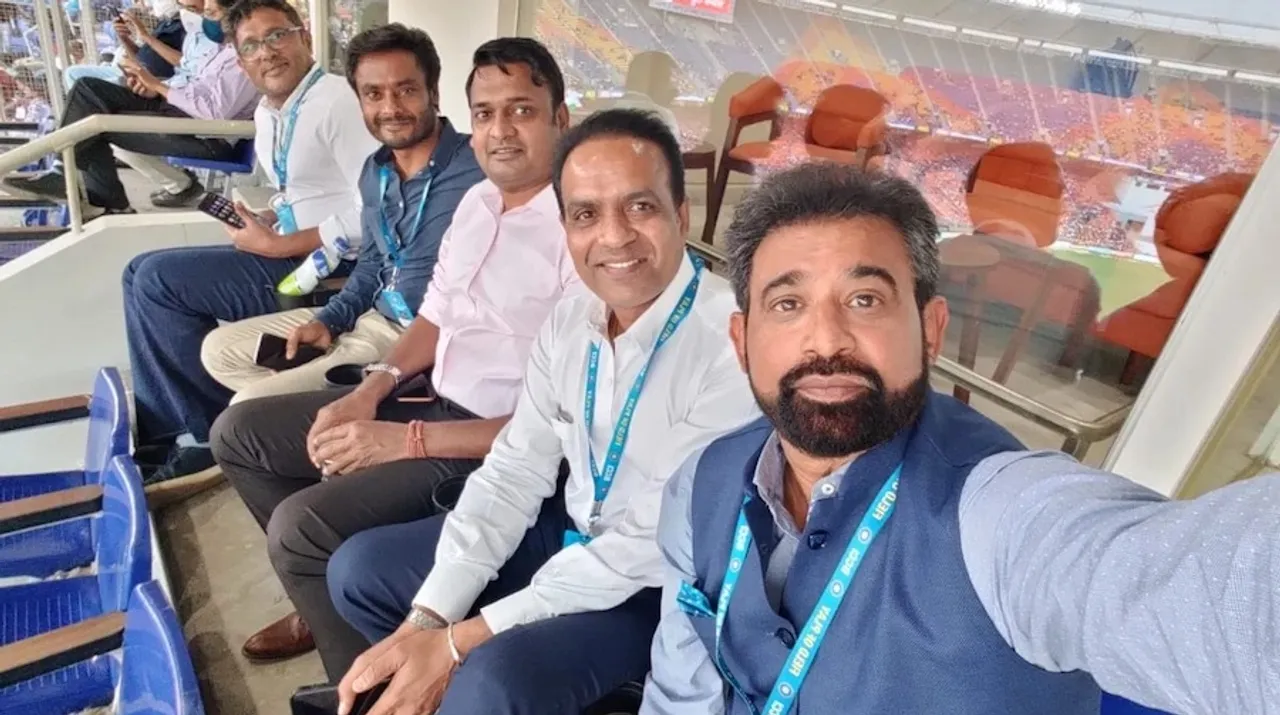 Kolkata: Many observers will insist that in a dire case of mistaken identity, the wrong Sharma (Chetan Sharma) has been sacked by the BCCI. But since the deed is done, it is time to identify the next in line, or more appropriately, on the line.
But first, a few thoughts on the quirkiness of blaming the boardroom decision makers, quite like executing the HR team only for a year of missed corporate results. While the fault must rest with the larger decision making unit, including the Head Coach and the Indian Captain, the trajectory is indeed right.
Those veterans being convicted for failure did not exactly bully their way into the team, just as those left out did not volunteer to enjoy an Indian autumn. Thus the selectors are eligible candidates for eviction, although arguably convenient scapegoats devoid of social media following. 
Enough of the rewind mode and it's now time to plan for the next conquests, in regroup mode. I sincerely believe that the successor of the Haryana Thunderstorm (never quite Hurricane) should be from outside the domain, while the committee must have an equal representation of cricketers and non-aligned visionaries. There are many reasons to share this view and I am offering to share just a few. 
The state of art domain opinion is any way provided by the head coach and the skipper, informed generals on the frontline. Most selectors seek a reputable second innings to compensate for the inadequacies of the first, and there are not too many (like Vengsarkar) who have excelled earlier. Any trainee psychologist would suggest that the baggage from yore is significant, to delink personal experiences from professional deliveries a challenge.
Also, it is deeply illogical that a mediocre bunch of ex-cricketers should now be sitting in judgement on state of art talent, being ill-equipped in every possible dimension. Including the regional quota system, defunct under any consideration, as the ethnic prejudices of the CK Nayudu era are surely well passe. Also, without being patently disrespectful, spiky Sharma along with the morose Sunil Joshi, the chaotic Harvinder Singh and the temperamental Debasish Mohanty would hardly qualify as an erudite bunch of evaluators. 
So, in my limited view, the chairman of the board should be a citizen like the father-in-law of Rishi Sunak, or possibly the father of Rishad Premji. Fellows who understand how to harness big data - in this case a complex smorgasbord of conditions, formats and capabilities to define the suitable combination for every tourney. And yes, to add on both physical and mental health dimensions, as ambitions must be alphonso-fresh and stability as firm as Amol Palekar. 
Then, of course, there must be a smattering of domain specialists, but none without a majestic track record on the arena, unlike folks like MSK Prasad who are undernourished photocopies of genuine quality. What I am actually seeking is a blend of art and science, which this sport certainly deserves given its role in national health, largely emotional. The last thing we can afford is a rehash of shallow ex-cricketers infiltrating the think tank, as continuance of a faulty tradition. 
Having said all of the above, there is a radical thought which crosses my unsettled thought process. That there is another highly qualified candidate who can take on this mantle with minimum fuss and, potentially, maximum impact. Somebody who knows what it takes and that is a validated truth and not a whimsical fancy.
The answer, and sorry to disappoint the paparazzi, is actually Artificial Intelligence, or rather a metaverse entity which is packed with the wisdom of yore, the pragmatism of now and the abandon of tomorrow. You can call this an avatar but I will insist on addressing as Guruji, in deference to our national sentiments. A combination of every possible necessity, with the alluring lure of many imminent possibilities. 
To summarise briefly, there is a modest point I wish to mildly make. The faith of an entire nation placed on a bunch of well meaning but under equipped individuals is better served by developments in technology - the analogies are rather too prolific to ignore. Actually what works best is a hybrid model, where blood and flesh engage intuitively with chip and byte to maximize the blessings from the religion called Cricket. 
In the meanwhile Chetan Sharma must be persuaded to open a restaurant called Kanpur, to celebrate his famously-fluked century against England. Where the chefs will be callow apprentices and a tasty outcome would indeed be exceptional. A fair analogy, you may agree, of how today's selectors truthfully influence the team's performance.