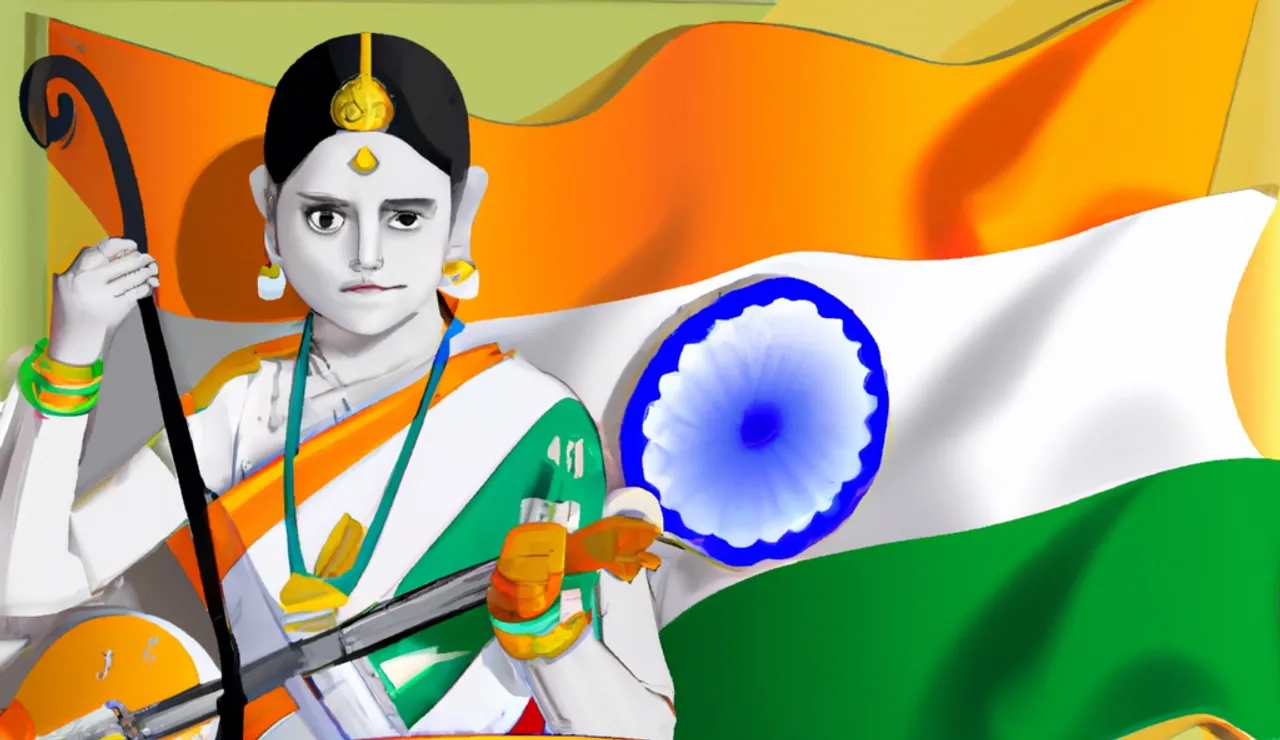 Kolkata: In 2023 our Republic Day coincides with Saraswati Puja, which does upset a scheduled holiday in certain parts. While it inadvertently reinforces an obsession for education, in every part of the constitutional territory.
Prevailing data calmly suggests that our literacy levels are akin to the biological age, hovering around the 75 (%) mark. The graduation rate is around 5 % seemingly while Statista, the BBC of data, insists that in recent years women attaining postgraduate degrees are regularly surpassing men. While we are set to attain full literacy by 2030 or so, this may actually be on an inverse trajectory to the pursuit of academic stature, and this is indeed curious.
For most middle-class fellows growing up in the Doordarshan era, Competition Success Review was an indispensable stock in trade. Heaven was clearly a place on earth earned by engineers, doctors, public servants and educators - the rest deserved hell in their current tenures. A societal umbilical cord was coldly disengaged around the age of 18 for those ill-fated to embrace 'general' degrees and treated subsequently like lifetime corporals. Quite organically this impacted the arranged marriage auctions, as the finest were clearly designated to these borderless brahmins.
Like much else, the British Raj can be held accountable for this persuasive pattern, perhaps positively. The only route for non-princely citizens to attain stature was education, as implemented by the multiple forms of civil service. Logically, this often led to wealth acquisition, but equally potently created a long tail of employment invariably curated by degrees. For every barrister or surgeon or ICS, there was a corporate structure in tow, where lineage played a necessary part.
At that time, clearly, routine business folks were not considered first-class citizens, money mongers not fit for social clubs, unless industry builders. Apart from every other potential dubiousness, they were clearly under-schooled and routinely ill-equipped to hold a conversation on the plunging pound and the shenanigans of Fascism. Thus, the educated ensured that their children got further educated, often leading to an upgrade in subsequent generations, the village schoolmaster's son becoming a doctor is a popular narrative.
What was a sustenance imperative in pre-independence became ingrained in our collective consciousness as the new nation spread its wings. Saraswati was the undisputed conduit to all things aspirational, and even cinema demonstrated a clear preference for earnest mothers. Children were thus compelled to go after higher-order degrees and a toxic culture of enforcement was created in its wake, with Kota and Brilliant Tutorials spiritually representative of such values. Not to mention, the new age Byju's which is smartly playing the well-honed insight on emerging sections of society, apparently bullying drivers and security guards to unleash big bucks for next-gen academics.
But somewhere in this journey, as we became more affluent, the expressway to Lakshmi is less demanding of the Saraswati routing, especially in scalable India. Businessmen found new social currency as valuable employers and builders of national worth, serious formal education neither questioned nor solicited. The American heroes were now the college dropouts building billion-dollar value, while suddenly the Oxbridge friends were seen to be less happening. Our start-up culture is increasingly being nourished by similar ingredients, the chutzpah of the idea overriding the credibility of the qualification, especially for the newer waves of explorers. The success of the economy bolsters such notions and provides substance for sincere emulation.
You will notice this pattern across the board, as becoming delivery props for Swiggy and Amazon is seen as more lucrative than pursuing a qualified desk job. The self-employment bug has bitten more than can chew it, as proven by micro start-ups which shut down at macro speed. Even in next-tier India, folks are increasingly being buoyed by the digital economy, finding lucrative avenues as outsourcing agents or facilitators, unconnected to education. Of course, government jobs still are deeply attractive, but increasingly as a base remuneration and stature, while parts of productive energy go towards supplementary incomes.
As softer, or perhaps harder, evidence of Saraswati's demotion, our reading culture is taking a beating and overtaken by a conjuring watching regime. This is naturally connected to the rapid smartphone and easy data adoption, which encourages anecdotal evolution of worldview as opposed to firm foundations. Even formal education systems are conveniently pursuing the audio-visual route, delving into ill-advised customer centricity to make everybody's lives easier.
Degrees and qualifications are certainly still valued in middle-class India but increasingly, the outcome of such pursuits is evaluated by the balance sheet. So we judge a doctor by the weightage of his personal vehicle and remuneration hearsay, we assess a lawyer by the largeness of the fees, we revere educationists who have set up successful businesses, we adore engineers who graduate to start-ups and we embrace almost everybody who can prove their wealth.  Whether education played a part in the process is like a high-carb side dish in a lavish buffet ensemble, tasteful and tasty but deemed unnecessary.
A disturbing outcome of this transition is the increasing levels of corruption across positions of state service, as demonstrated by the prolificity of scams. Even the most diligent officers are forced to justify their existence by bank or cash balances, in order to be taken seriously. The societal stature of education, in terms of the rigorous entrance processes, is no longer sufficiently prestigious in the emerging world order of metaverse India.
So, is the Republic of Saraswati rapidly becoming the fiefdom of Lakshmi? The flow seems genuinely irreversible and there is honestly nothing wrong in seeking ethically-earned affluence. But this need not be at the cost of academic vertebrae, where the experience and the wisdom of the ages propel the dreams of today.  We need folks to evangelise this balance and this can easily start with you and me.