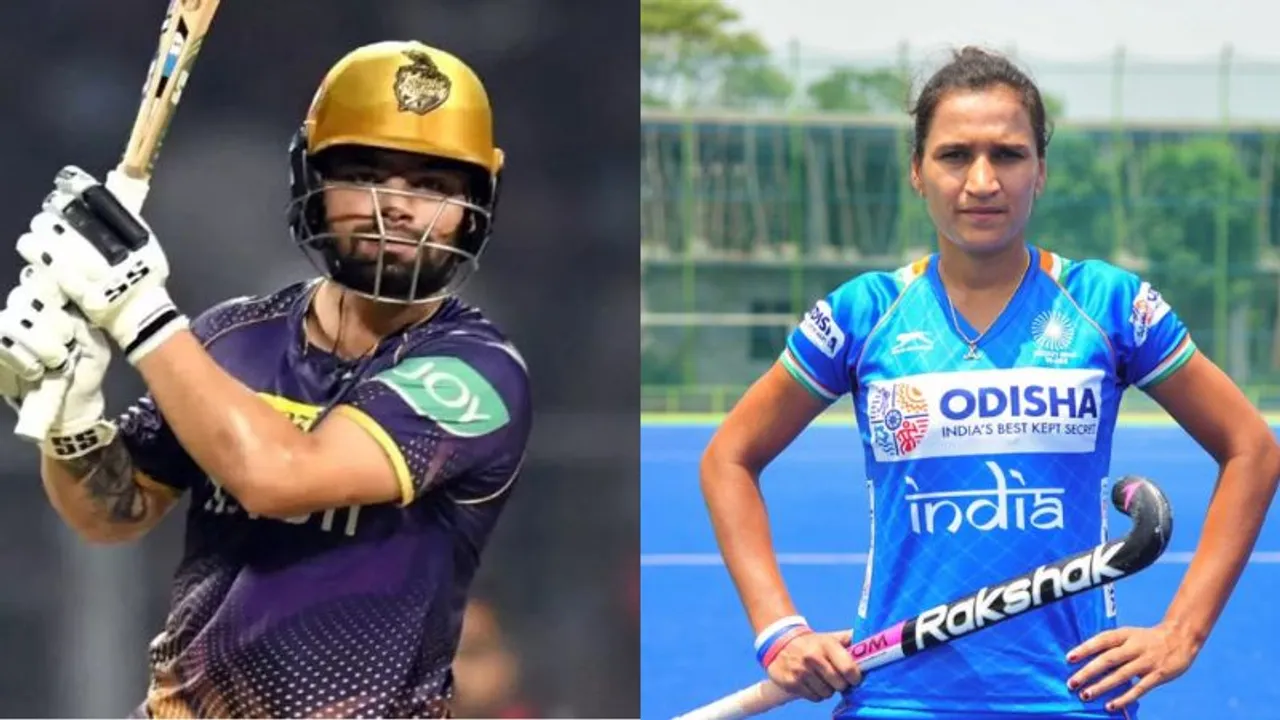 Kolkata: Truthfully, there are many differences but the answer I am looking for is plainly Cricket versus Hockey. More importantly, an understated class system in Indian sport, which assumes cricketers to come from the middle classes and above and expects Hockey players to arrive from semi-destitution and below.
Like so much in our society, the roots of this divide is well entrenched in the British Raj, when the nobility themselves played Cricket and the Pataudis and Vizzy are merely representative examples. As a result, access to facilities and opportunities were restricted to the relatively privileged in terms of both geography and demography.
Hockey could be done and dusted in half a day but Cricket needed a number of full days - as a logical appendage those who played did not have to worry too much about a living. It thrived on gentlemanly values, attire and graces and thus education was clearly an entrance barrier.
Hockey, on the other hand, was the common man's sport and success globally notwithstanding, never quite the ideal profile for club memberships, for instance. In fact, this aspect of culpability is an appropriate parameter for apportioning our continuing perception of sporting disciplines and indeed, the cadre to which they are attractive.
Racquet sports thrived on premium access, like Cricket, and our heroes in tennis, squash, shooting and badminton conform to this pattern. The Amritraj and Krishnan clans, Prakash Padukone, Abhinav Bindra and Saurabh Ghosal are just a few of the many. Golf manages a pleasing equilibrium, in spite of obvious elitism, courtesy of the caddies turning professional but there are just a few such cases.
In the same commonplace continuum as Hockey resides Athletics, Volleyball, Basketball, Kabaddi and a few others - condescendingly viewed by urban narratives as the 'them' sports, where even talented wards are not encouraged to tread. A pattern that the Odisha centres of excellence are trying hard to demolish, starting with hockey, but the mindset change will be a tough nut to crack.
Football continues to stand between the Cricket and Hockey scenarios, historically attracting educated fellows, a function possibly of its primacy in Kerala, Goa and Bengal which are states with a committed followership amongst the mainstream.
Now back to the original premise. When the Olympic medal-winning women's hockey team captain Rani Rampal's humble origins were declared ( daughter of a cart puller), it was considered par for the course and not much newsprint was allotted. Notably enough, the toughness of origins was a predictable pattern across the team and sport designated to be a platform for upgradation, courtesy of a PSU job and the statutory flat allotment.
In fact, if she was from the urban middle class, that would have been the source of much conversation, from our intuitive lens of unintentional prejudice.
Exactly the mirror image is the case of Rinku Singh, as Anglophile Indian commentators desperately seek romance, and not an inevitability, in his difficult roots. The fact that his father delivers gas cylinders for a living and that Rinku himself is considered temporarily to be a sweeper becomes the Gunga Din tale of the digital age - a luscious blend of Rudyard Kipling and Lagaan.
A far more attractive subject than the Chartered Accountant Venkatesh Iyer, Bombay School of Cricket Shardul Thakur or the evidently affluent Deepak Chahars of the arena. Prithvi Shaw and Yash Jaiswal too belong in a similar bracket as Rinku, but their scripts do not have the same drama, especially the 'sweeper' dimension with all its historical class implications.
To the crisply accented commentators and the opportunistic journalists on the prowl, here is a humble request. Give Rinku Singh and his family the deepest respect they deserve for this current achievement but let that not be a yardstick for analysis or entertainment, beyond a point. For that would not be fair to Rinku as he has earned his place in the coliseum out of sheer professional merit and this uniquely Indian brand of dagger-cloaked sympathy can be well avoided.
Instead, let's celebrate his rise, and that of a few others, as the liberation of Indian Cricket from the clutches of colonial criteria and metro-centric coaching centre cultures.
In sum, Rinku Singh and Rani Rampal need not be different any longer. Backstories are lovely fodder for biopics but the only story that works in the field of play is performance.