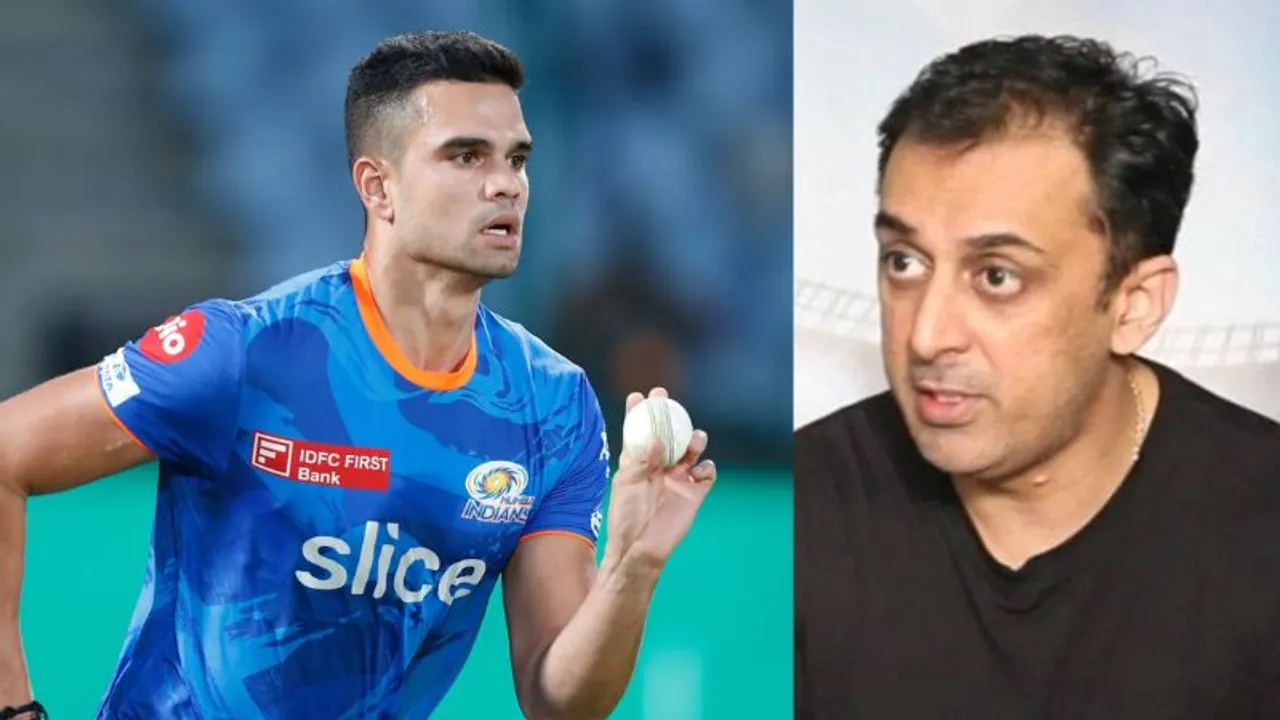 Kolkata: As Arjun Tendulkar's IPL debut can be termed successful, an entire melee of opinions will rapidly surface. But there is only one person in this entire universe who can genuinely empathise with his journey and that is Rohan Gavaskar.
The similarities between the two are remarkably staggering. Sons of genuine cricketing icons who are genuinely decent human beings without demonstrating a shred of entitlement or attitude. In terms of sheer talent, a few notches lower than the parentage in question and to this point I will shortly return. As opposed to being classicists, they both chose all-around optimality as the road to reckoning, so what if by default? In spite of being passionate Mumbaikars, Gavaskar Junior built a career for Bengal and Arjun has already signed up for Goa in domestic tourneys.
Before reverting to the specific agenda, it is necessary to dwell on the genuine definition of 'success' in sport, at whatever level. At a decorative level, it may be construed as records achieved or forgone and that is how the world often defines the virtue of greatness. At a human level, however, it is the bridging of potential and performance, the ability to at least justify or ideally stretch the limits of God-gifted ability. This is exactly how Arjun Tendulkar must measure and mark his journey, sincerely emulating Rohan Gavaskar.
For those in IPL-induced coma, it will be useful to recall that Rohan's batting average for Bengal was 51.24 in 75 matches, with 5000 plus runs. This is second only to Pankaj Roy and Arun Lal in the state's history and we all know what these two gentlemen were all about. I recall distinctly the many fighting knocks he played during his tenure and his contribution to team success was always significant. A similar pattern existed in the Duleep Trophy as well and if he did not go beyond a point in international cricket, it clearly had nothing to do with perseverance or commitment.
In fact, I consider him to be far more successful at an individual level than Sandeep Patil and Sanjay Manjrekar, two outrageously talented folks who fell way short of their obvious potential. Unlike the film industry, there is no room for sustainable nepotism in sports and except for anecdotal privileges and a few initial openings of doors, every outcome was hard-earned. In a conceptual sense, quite akin to Sunny's journey marked by making the most of every opportunity, whether fair weather or foul.
Arjun Tendulkar will be sincerely advised to tread this path and not be obsessed about uncontrollable metrics like Indian selection, instead focussing on stretching his potential to the fullest. A niche equivalent to the Ranji-Duleep story of earlier decades can well be the T20 league specialist, starting with the IPL and then stretching to other contests across the world, BCCI willing. Instead of worrying about 50 over and first-class scenarios which may complicate his impact and there is nothing wrong with this line of thinking. Leander Paes became a champion by being obsessive about doubles and nobody quite remembers his Atlanta Olympics singles bronze any longer.
But the leap of faith has to come from an inner-directed vision of identifying and amplifying his natural skills and resisting any comparison with Sachin Tendulkar, which will only lead to totally unfair ridicule. In Rohan's era, social media was not yet on the song so he was spared of unschooled trolls but Arjun will not enjoy any such advantage. So the focus on self will have to be relentless and unwavering and that is a journey which is uniquely one's own.
On bridging the potential-performance gap, a glorious benchmark is surely Ravi Shastri and for this we need a mild flashback. Drafted as full-time left-arm spinner during the 1980-81 tour to New Zealand as a replacement for Dilip Doshi, his evolution as a batsman was nothing less than staggering. From being a lower-order enlistment to a solid opening batsman to a lusty stroke maker, all of this happened due to a relentless juicing of fairly constrained talent. A privilege denied to the uber-rich in terms of organic skill, as the mental commitment to bolster it with top-class rigour is tough to maintain. There are too many cases in recorded history that bear testimony to this pattern, both ways to be fair.
George Mallory, the legendary mountaineer, was once asked why he was so obsessed about climbing Mount Everest and his famous reply was ' because it is there'. Nike, as we all know, still says ' Just Do It', which is only and truly about fulfilling and exceeding one's potential. The former is clearly destination oriented while the latter is totally journey driven.
The Mallory school of thinking is genuinely applicable to the celestially endowed Sunny and Sachin, also blessed with the wisdom to strive. The Nike University of Running is suitable for Rohan and Arjun, as they deserve the licence to craft their own routes. Both work in their unique ways and there are no right answers, just the right attitudes.