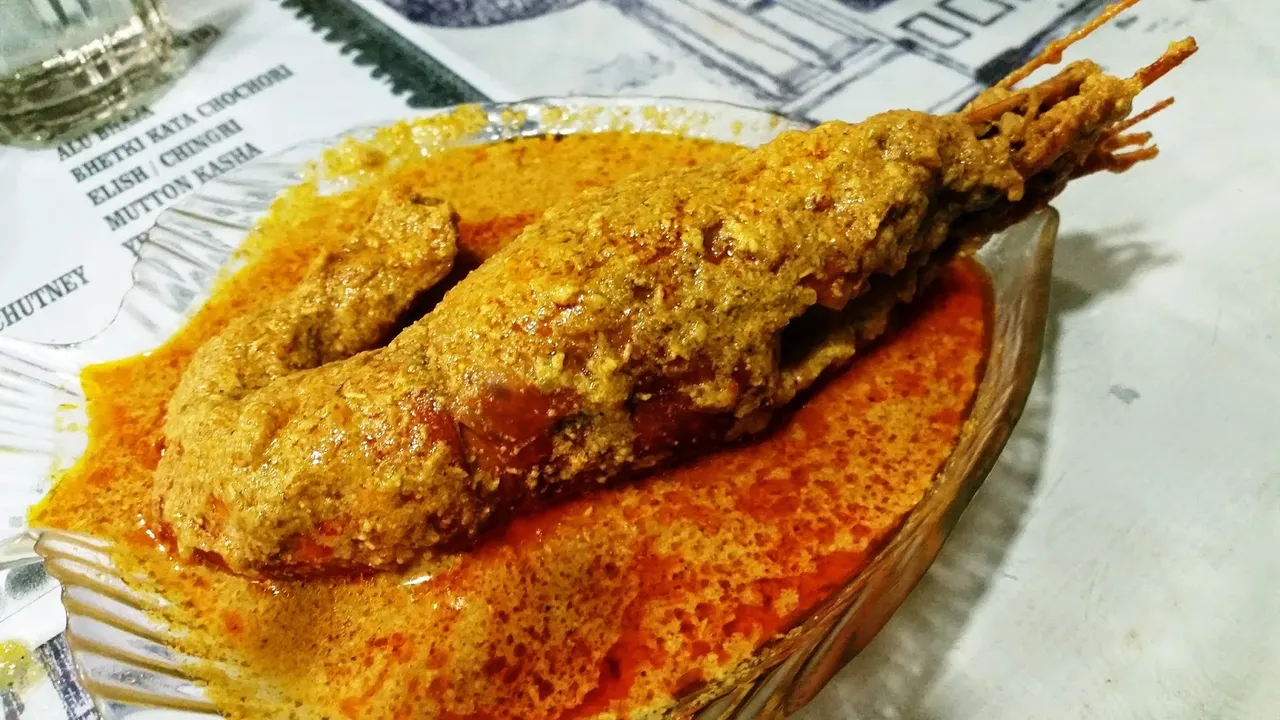 Kolkata: Most folks in the NCR swear with MCBC but the Bengali has to be plainly different. So many, including my wife, choose to swear by MCBC, and that has nothing to do with our North Indian exile.
While being tempted to extend the foreplay, I will quickly unveil the dramatis personae. MCBC in the native lingo can well be assigned to Mutton, Chicken, Bhetki and Chingri – to prescribe the non-vegetarian menu card. For those not in the know, Bhetki is the uncontroversial river fish (no bones of contention), akin to Sea Bass and Chanak, while Chingri is the liberally extended family of prawns, from gigantic crayfish to miniature aspirants.
In a rather simplistic sense, Bhetki fillet and Chingri are the equivalent of T20 in the fish eater's repertoire – easy to digest, painless to process with a guarantee to delight. But those in love with longer formats will insist on disarray, as the larger episodes' skills supersede the small game's frivolities. The takers for such refinement are sadly on the wane, aided by the alibi of missile-like bones, capable of multi-format termination, from choking to tetanus.
In my minor assessment, the test squad is clearly defined and Chetan Sharma is not quite necessary. Leading the pack is the elusive Hilsa, with levels of inflation surpassing even the tributes of delight. Earning the historical and often hysterical rites of passage is the bipolar Chitol, operating as a bony rapier as well as uninterrupted candy, depending on the choice of cuts. On a great day, the stylishly attired Pabda can play a charming knock, as can the temperamental Parshe, sometimes seafaring or otherwise river sourced. One cannot deny the silky stroke-making of the svelte Aar, quite like Azharuddin in Eden Gardens, or even the outspoken Koi, the signature 'Horogouri' uniquely combining combative temperaments.
But the absolute stunners, in my middle-class worldview, reside in the ODI ensemble, folks who are increasingly sandwiched in this binary universe of Test versus T20. Some can be viewed as bits and pieces performers, as per the original 50-over profile that won us the World Cup, while others have cemented their position through mere and sheer grit. The resilient Tilapia, for instance, is wonderfully articulate while being remarkably accessible, and the underdog Bata is not just a namesake but a tenacity-mate of the eponymous shoemaker. Shorputi, on a good day, can be a game changer while strains of Gurjali can act as an effective sheet anchor. Actually, the talent pool is quite formidable, with fellows like the Kirti Azad like Bhola creating important breakthroughs while Chara Pona can be sweeter than a rasgulla, if you can penetrate the turbulent passageways.
Well, the multi-talented Rohu and blood brother Katla actually belong to both the Test Match and the ODI considerations, with versatility comparable only to Rahul Dravid. As a daily staple, they can be relied on for middle over sustenance while as Doi Mach or Kalia in festive formats, an uncanny array of sixers suddenly appear. Thus, the briefing becomes critical –whether as an opener in the plain fried format, a middle-order stalwart in curried regalia or even as a finisher (like Dinesh Karthik) for less exuberant occasions demanding token indulgent representation.
In case mutton and chicken lovers are feeling vulnerable, there is no cause for panic. We understand your love for biryani, tandoori chicken, kosha mangsho and its ilk, as the passion for flesh is indeed in our bones. But I do find these characters to be rather unromantic, worthy of appreciative prose but not quite adulatory poetry, and thus I rest my case.
To get back to the cult of MCBC Bengalis and the increasingly expiring act of eliminating bones while navigating fish. It's quite akin to being a professional assassin or an astute surgeon – the hands respond only to well-toned brains, in a cheerful equilibrium. Cutlery, being a Western concoction, has no ethnic peer equivalent to chopsticks, and this must qualify as a culinary engineering challenge.  What does not help, is a certain perception barrier about bony fish, as if old-fashioned like Waheeda Rahman, while the gracious fillets of bhetki and bouquets of prawns are so effortlessly invitational.
Truth be told, they are undeniably buffet friendly and potentially cause less damage to your party wear and manicure bills, unlike a bawling Pabda. Also, definitely they are aids for lazy parenting as the paranoia of foreign matter is stuck in a toddler's digestive highways becomes a convenient alibi for justifiable avoidance.
It would be a terrible tragedy if the character of test matches and attrition of ODIs were lost to the easy spectacle of the T20 episodes. It would, arguably, be a larger tragedy if the bony fish-eating traditions of Bengalis succumb to the ways of gleeful conformity. MCBC is certainly well suited in the harsher NCR climes but surely a mismatch in the fertile waterways of Bengal.