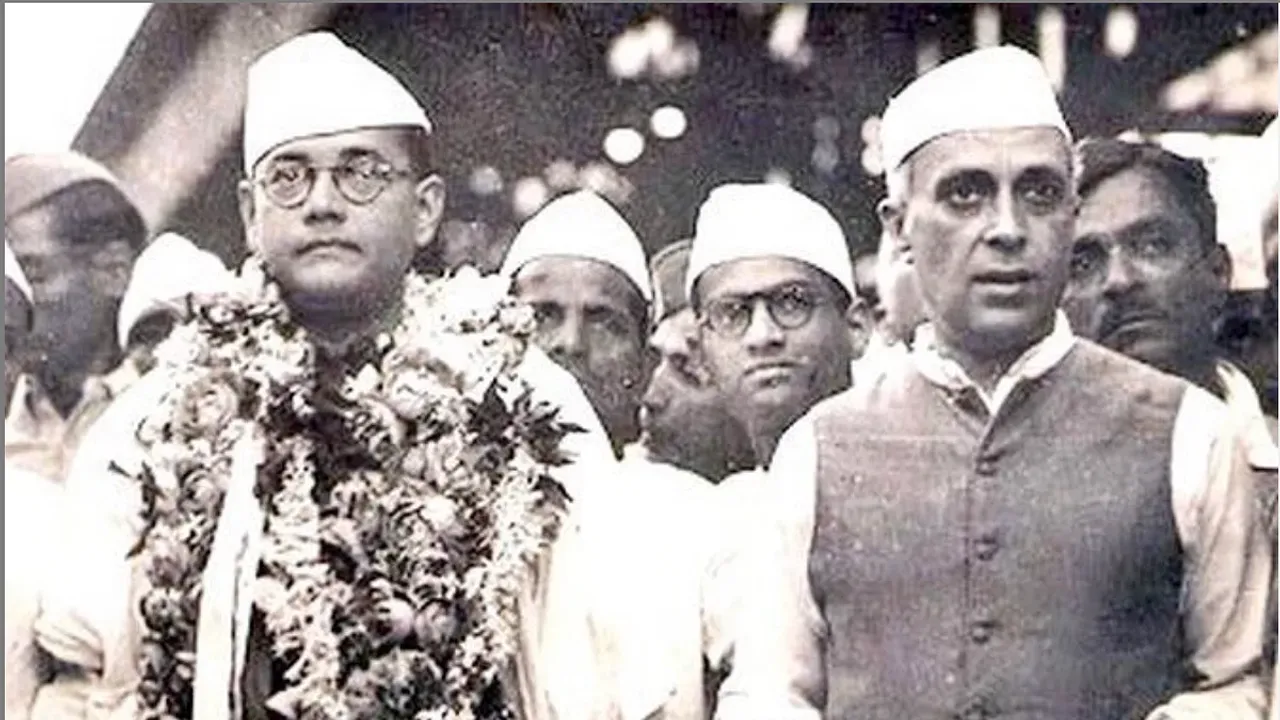 Kolkata: On the 23rd of January, the birthday of Subhas Chandra Bose, we need to believe that he is indeed alive and well. As a driving force of youth power and a propeller of ambitions without inhibitions.
In fact, chutzpah is possibly a word that best defines the leader's gambits in his day, clearly a superlative of even audacity. The courage to befriend the enemy's enemy may have been fraught with frightening perils, as an Axis victory would surely have endangered the beatific world order as we know it. But this is a discussion on leadership elasticity and on this matter, Bose was clearly the greatest freedom fighter and this is increasingly being verified by historians.
My sprightly mother, who turns 85 in a matter of weeks, confirms the legacy of the man in the early post-war years. On his birthday, citizens would engage in 'Prabhat feri', dawn-time processions reaffirming the values of relentless service, rather akin to the principles of Swami Vivekananda. The day would be filled with overt mass mobilisation, song and dance often the pleasing conduits for a refresher course in true blue nationalism.
When I see the vibrant shades of India post-liberalisation, the patent whiffs of Netaji's vision seem rather organic. The start-up economy taking on the mighty valleys, Silicon or Galwan, with exuberant impunity sets the tone. Followed closely by the successes at the fields of play - from Saina Nehwal to Saurav Ganguly to Odisha Hockey, the successes emerge from a culture of progressive disdain. This does extend wonderfully to pop culture, entrepreneurship and so much more as we conquer revered frontiers with gorgeous arrogance.
The Nehruvian vision, on the other leg, was consciously submissive to the symbols of Western supremacy as the uncle of the nation clearly believed in first-world leadership, thought and otherwise. To be fair, this did lead to institutions of great merit, from the steel plants to the IITs and AIIMS and they did play their role in a certain season of a never-ending OTT series which is indeed the idea of India. But my observations pertain to 2023 and the India of 75-year vintage, on a perpetual front foot bereft of unclaimed check-in baggage.
If the above had persisted till the present time, we would surely have curated intellectual pedigree but with a questionable degree of influence and definitely inward looking. Equally importantly, the affiliations to the legacy institutions, whether academia or nationality, would have persisted with sincere rigour, as the first Prime Minister was evidently a fanboy of the magnificent Raj. This would have clearly inhibited the influx of innovation, in every possible sense, as generations of Indians would act like clones of past benchmarks, notable but not path-breaking.
But Bose of Elgin Road, Calcutta, was clearly created of a differing fibre, a disruptor with a vision and not just a firearm. I know folks whose families pledged gold and loyalty to his daring ebullience they most certainly would not have allotted it to the stooge of Westminster and his accomplices. Romantic is possibly a dangerous word to allot to Netaji's influences, undeniably serious, but in tandem with selfless bravery, they would surely qualify as a Grand Slam-winning doubles combination.
The India of the current age is best characterised by an achievable desire for elevation and the enhanced levels of affluence act as fabulous stimuli. What the current-day actors are possibly not aware of is the role of Subhas Bose in building this national character, through an unprecedented act of astounding valour. This is indeed far removed from the corporate freedom fighting of Pandit Nehru and his gang of photocopies and that is why Netaji is truly the spiritual founding father of modern India.