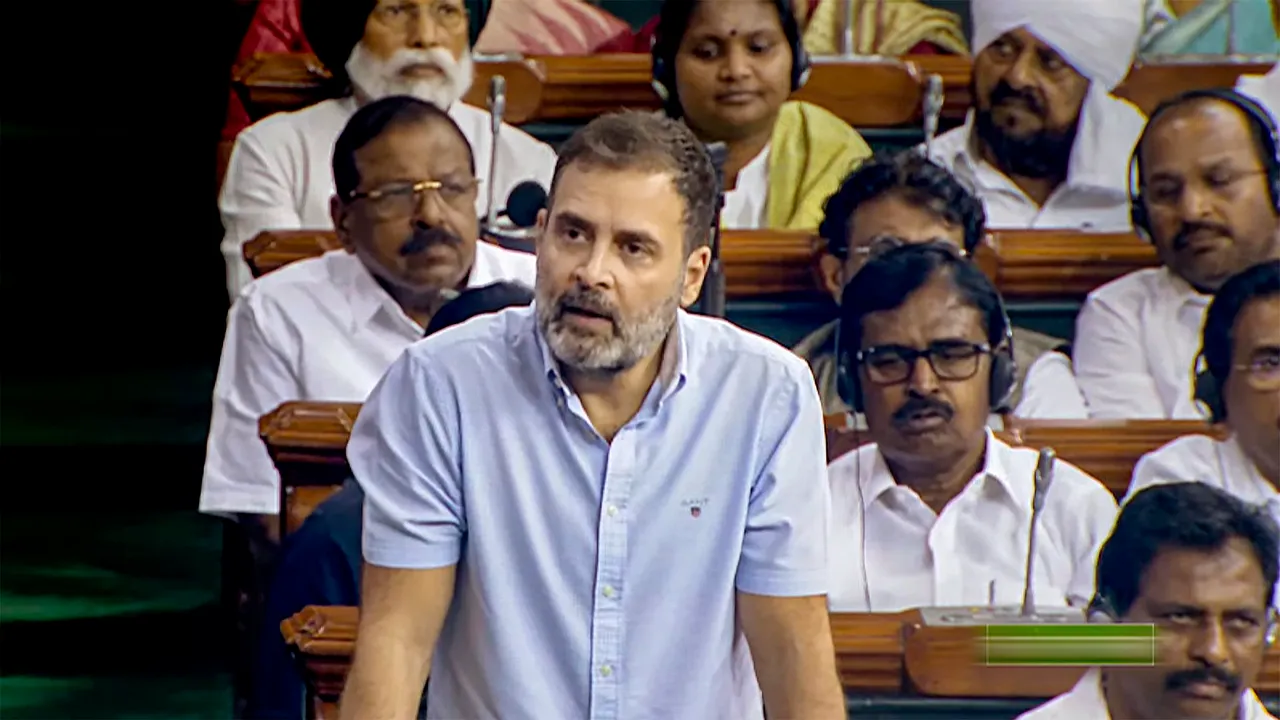 New Delhi: Rahul Gandhi was very simple, very basic and directly brutal when he intervened in the debate on no-confidence motion on Wednesday. 
Some of the political observers were disappointed with Rahul Gandhi saying his speech lacked gravitas or intellectual heft which was the need of the moment but that would be expecting too much from the Gandhi scion. 
Ever since Bharat Jodo Yatra, Rahul has learnt the art of keeping his message very simple and very basic and a direct attack on the policies of Prime Minister Narendra Modi and his government. 
Rahul's speech in the Lok Sabha was on similar lines.
He kept his focus on Manipur and continued to hammer the government without diverting from his message even once during his intervention.
There was a time when leaders even in Congress would say it helps the BJP to pitch Rahul against Modi in a direct fight as the Gandhi scion pales in comparison to a consummate politician like Modi. Their observation wasn't without solid reasoning. But that's no longer the case now. Rahul has contrasted his personalities and policies in comparison to Modi and has learnt to "play" within his limitations. 
For sure, Rahul lacks Modi's gravitas when it comes to oratory. Modi is far ahead of Rahul in this regard. 
But if we take a few examples from the cricketing world, the Modi vs Rahul battle can be explained in a better manner. 
If there is a space for Sachin Tendulkars and Brian Laras among the cricketing greats, then there is a place for Steve Waugh too who wasn't known for extravagant shot-making but was equally effective or some say even better than Lara and Tendulkar to ensure the victory of his team. 
The reason: Waugh always knew his limitations and played within them and is now considered an all-time cricketing great. His batting may not look exquisite but it was equally effective in accumulating runs.
Similarly, in political parlance, Rahul Gandhi doesn't need to be a great orator to match Modi. He just needs to learn to hammer his message home and which it seems he has been doing since his Bharat Jodo Yatra days. 
In Parliament too, his message was not flowered with idioms which may have pleased language mavens but it was effective in driving home the allegation that the Modi government has failed utterly in dealing with the Manipur crisis. 
Still, Rahul has to walk more miles to emerge as a serious contender to Modi and the next few months will be interesting as the battle unfolds further.