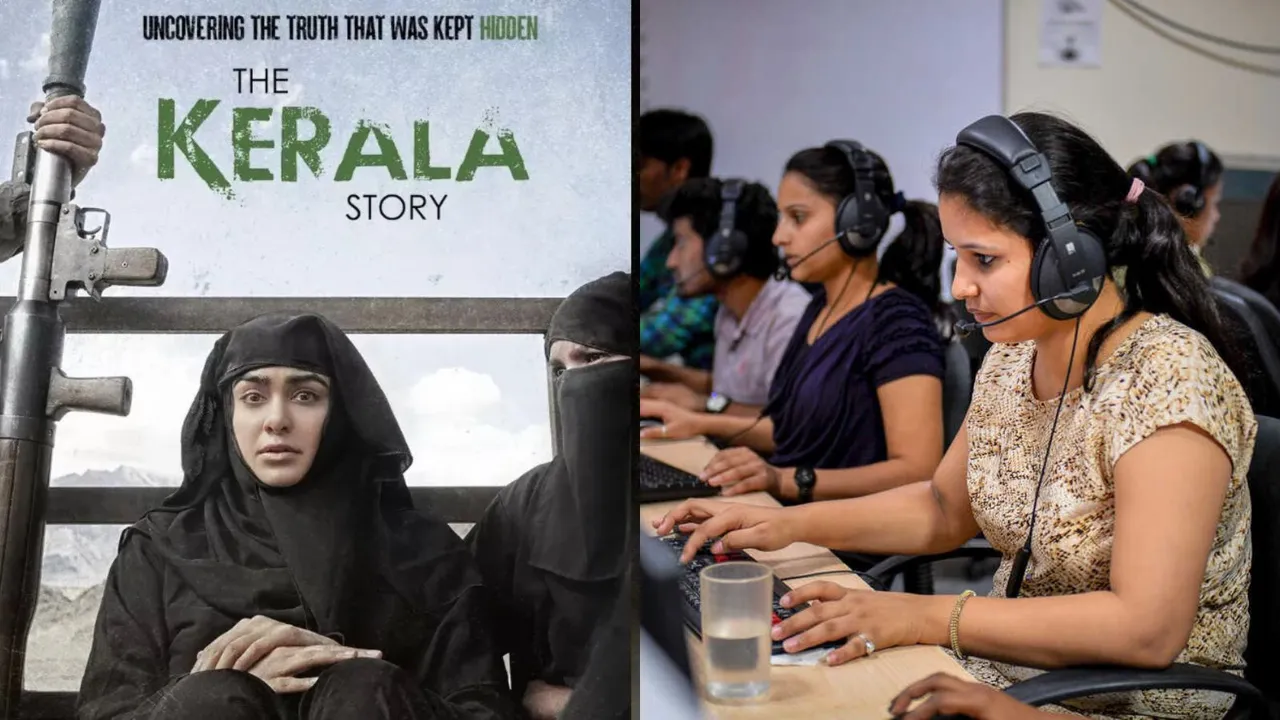 Kolkata: To avoid any confusion, this is not an opinion on the movie ban as that matter is under much expert scrutiny, in courts of law and studios of television. What I am insisting on is the need for educated Indians to invest in a dual identity, an India-First representation for overseas stakeholders while retaining passionate domestic socio-political sensibilities.
Just last week, we learnt that 52% of our population, a figure in excess of 750 million, can be classified as internet users and close to 400 million are rural. In quarterly earnings calls, global CEOs of the top ten consumer-facing companies have reiterated that Indian business is resilient and booming, and this includes Unilever, Apple and Coca Cola amongst illustrious others. Yet a section of educated and influential Indians choose not to become genuine ambassadors of our growth story, in spite of sufficient evidence.
The main cause for this reticence is the absence of this dual operational identity, a pattern that exists in all successful democracies like ours. Where citizens have passionate and divergent opinions about internal politics but unite unquestioningly when it comes to the world stage, in order to project the national agenda. A simplistic parallel is fan behaviour during the IPL and say the ICC World Cup - clearly the differences dissolve tactically to further an inarguably larger cause.
In the UK and USA for instance, both very volatile though-leading cultures, at any given time there are compelling domestic provocations. Just a few of them are gun laws, ethnic conflicts, Brexit, migrant policies, and economic mishaps. and this list is both evolutionary and never-ending. However, in global forums both informal and formal, there is a solitary unified voice that is projected, rising above the most sensitive convictions as political alliances usually are. This is not a case of camouflage or even denial but instead, a recognition that the nation's reputation supersedes the inhouse agendas, and the two must be treated in mature segregation.
This is exactly where thought-leading Indians are misleading the thought processes of world opinion, by immaturely taking domicile issues to the wrong stage, an act that is fraught with peril in many ways. Firstly, the Western media views this as a pattern of disrupted political structures, like Burma, wherein a constant voice of dissent dictates the information funnel. Secondly, such acts create a perception of socio-political disorder, while what folks must know is that Brexit affected London life in a way more significant way than the impact of the AAP issues in Delhi. Most importantly, these deflect the limelight on our genuinely inclusive growth pattern, especially as a 1.5 billion-strong consumer market, a data point surely as significant as the constant glare on poverty levels.
There are a few other factors that are assisting this problem and one of them is digital proliferation. Being fundamentally a Free Speech culture, these snapshots of dissent are being liberally picked up by global listeners, unlike say Ukraine or China where no dissenting word will ever get an exit visa. The other nagging pain point is the successful 'legacy' NRI, delighted to apply first-world filters of so-called fair play from the cosy confines of Palo Alto or Chelsea, not realising the unique challenges of Indian democracy at this point in time. India comes across as an open-house living room, where all are free to enter, pass their views and walk out.
In the imminent recession scenario that is being projected for 2023, India is the only significant economy that is immune and the entire world, especially the European Union is betting heavily on our market potential. No other country in our region is blessed with such stability and even the much-celebrated Bangladesh Growth Story is now witnessing some setbacks - connected to an over-dependence on garment exports which may well go southwards this year. Further evidence of why, in spite of our in-house affiliations, we must unite resolutely on the world stage.
A significant barrier to this dual identity culture is that historically, default perceptions had an extraordinary say on our national self-image. Indians were considered to be bright individually but not significant collectively and that is why most educated fellows who stepped out to study hastily imbibed their borrowed identities. Like most, delighted to revel in our cultural ethos but not much else, as an integrated national persona. This changed considerably from the 1990s and the software boom in tandem with our worth as a consuming market toppled the narratives.
As we speak, the subsequent generation of the 'Liberalisation' cohorts are set to conquer the world, a set of confident, inclusive and dynamic youth. Yet, too many of us are continually projecting our internal conversations to the outside world, like silly teenagers, while others with vastly greater problems and far fewer opportunities use tactical silence for effective self-projection. For this to work, media houses and think tanks have to work in a happy tandem, to build a successful image in tune with our considerable achievements.
For Indians wishing to fulfil their socio-professional potential, the best time is now, given every economic indicator. This must occur in conjunction with safeguarding our democracy but these are parallel co-existing agendas and the fervent emotions concerning the latter must not dictate the momentum of the former. It is for the intelligent us to make the twain work and that is certainly not happening today.