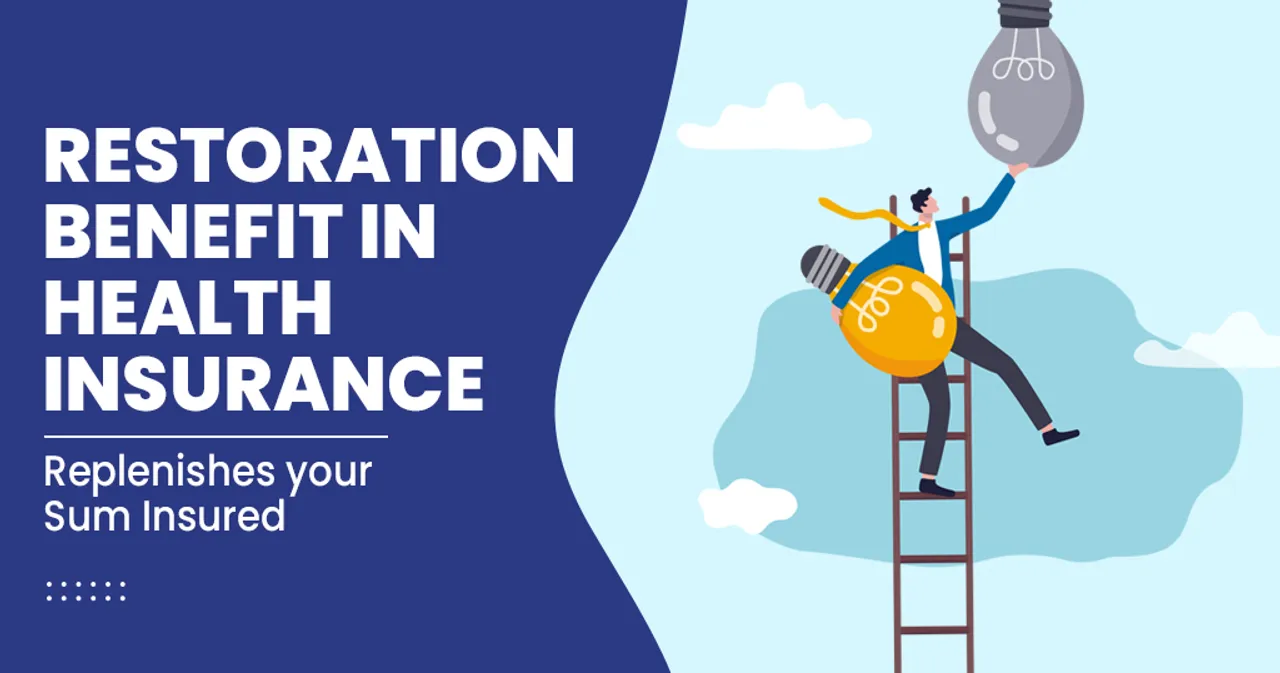 New Delhi: Life is full of uncertainties and health risks. Although becoming ill cannot be planned for, financial planning can. Purchasing health insurance is one way to financially prepare against sudden and unforeseen health risks. Because of the steadily rising costs of healthcare in our country and the increasing prevalence of ailments, health insurance is becoming a necessity. In the event of an emergency, health insurance can provide much-needed financial assistance.
The first concern that arises when purchasing health insurance is what happens if it expires. In such cases, one of the various services provided by health insurance, the restoration benefit, can come in handy.
Learn about restoration benefits
As the name suggests, the restoration benefit replenishes or restores your sum insured if it has been depleted due to illness or hospitalisation during the calendar year, along with any accumulated cumulative bonus.
Even if your initial coverage expires, this benefit will help you cover the costs. Even if you use up the entire amount insured, your insurance provider will restore an additional sum insured equal to the base amount insured, which you can use in the future.
This benefit is available through a variety of family and individual health insurance plans. It is also available as add-on insurance to your existing policy and is known as the refill benefit.
Types of restoration benefits
There are myriad restoration benefits that you must be aware of. These include:
Complete exhaustion: When the total sum insured is depleted, this type of restoration benefit kicks in. The majority of health insurance policies include a restoration benefit if the entire covered amount is exhausted.
Partial exhaustion: The restoration bonus kicks in even if the total covered is only partially depleted with this option. Many people prefer this type of health insurance benefit owing to its more advantageous nature.
A restoration benefit is one of the several add-on protections you can get to supplement your existing comprehensive health insurance policy. For a small fee, you can obtain additional protection and the full amount of insured restoration benefits.
Examine the terms and criteria governing the restoration of the sum covered for linked and unrelated illnesses for the same policy before selecting the restoration benefit. Check to see if it's an add-on you can get with the policy and if two or more family members with the same illness can each make a claim for the restoration benefit.