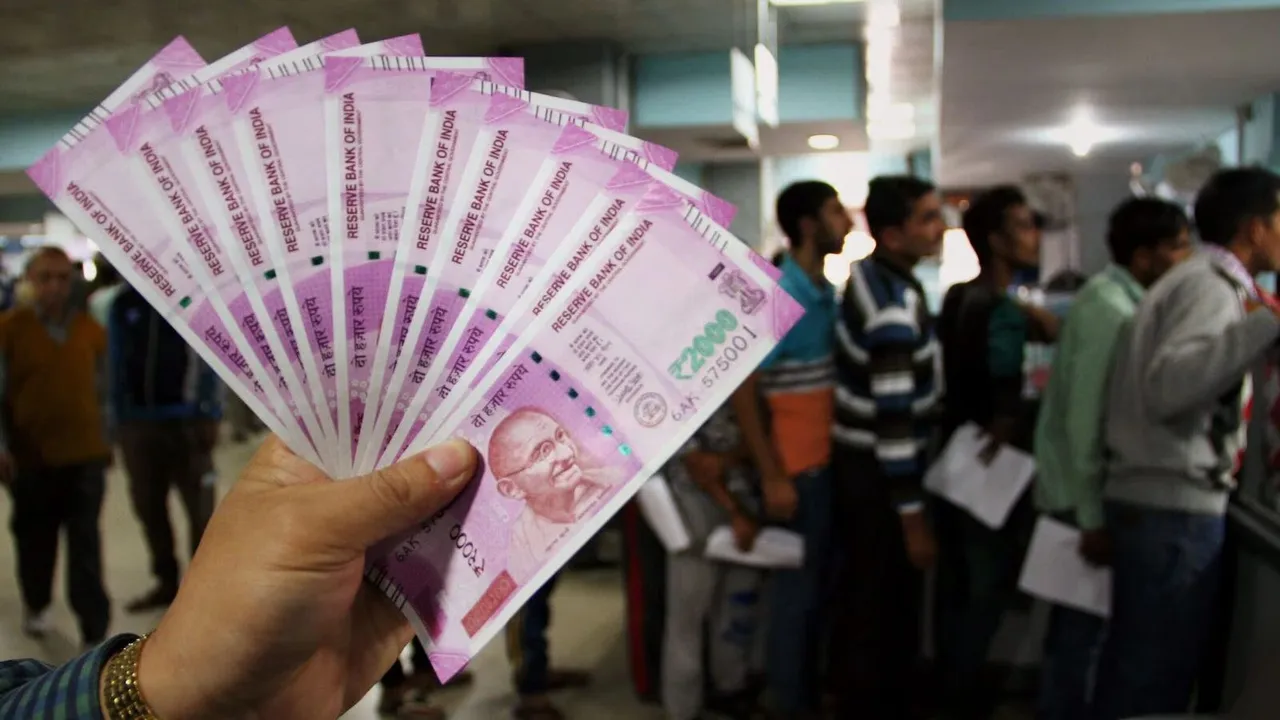 New Delhi: The Reserve Bank of India (RBI) stated on May 19, 2023, how it will withdraw Rs 2,000 notes from circulation. Those who have these notes can exchange them for lesser denomination notes beginning May 23 through September 30, 2023.
The RBI has established a maximum of 20,000 notes that can be exchanged at a bank. The banking regulator has also ordered banks to stop issuing currency notes of Rs 2,000 denominations immediately.
"To minimize inconvenience to the public, to ensure operational convenience and avoid disruption of the regular activities of bank branches, all banks may exchange Rs 2,000 banknotes up to a limit of Rs 20,000 at a time," the RBI statement read, adding, "Majority of the Rs 2,000 denomination notes were issued prior to March 2017, have completed their estimated lifespan and are not observed to be commonly used for transactions anymore."
The statement goes on to say that this is being done because the notes have reached the end of their useful life and are no longer usable for transactions. In addition, the RBI plans to follow the "Clean Note Policy".
Key points regarding currency notes withdrawal
You can swap your Rs 2,000 notes at any bank office between May 23 and September 30.
The note exchange will also be available at the RBI's 19 regional offices.
The RBI has imposed a limit on note exchange. One bank branch can swap up to Rs 20,000 in one day.
Another alternative is to contact a Business Correspondent (BC), which is an extended arm of a bank branch that is typically found in unbanked towns and villages. The maximum amount that can be exchanged with BCs is Rs 4,000.
Note that one does not have to be a customer to swap notes. To exchange them, simply walk into a bank.
These notes are less than seven years old. Following the demonetization of Rs 500 and Rs 1,000 notes in November 2016, the RBI began producing Rs 2,000 currency notes.
This note withdrawal differs from what occurred in 2016. At the time, withdrawal was instant, and the legal tender status was revoked with immediate effect. On the contrary, these notes can still be used, albeit the general public is encouraged to deposit them in banks.
Deposits into a bank account are not restricted. For example, if one has Rs 2,000 notes totaling Rs 2 lakhs, instead of trading them for Rs 20,000 every day for the following 10 days, one might simply deposit the balance in his bank account and withdraw from an ATM later as needed.
Approximately 89 percent of these notes were printed prior to March 2017. The total amount of these notes is approximately 10.8 percent of the total value of notes in circulation on March 31, 2023.
As per the RBI, the notes are not routinely utilized for transactions.