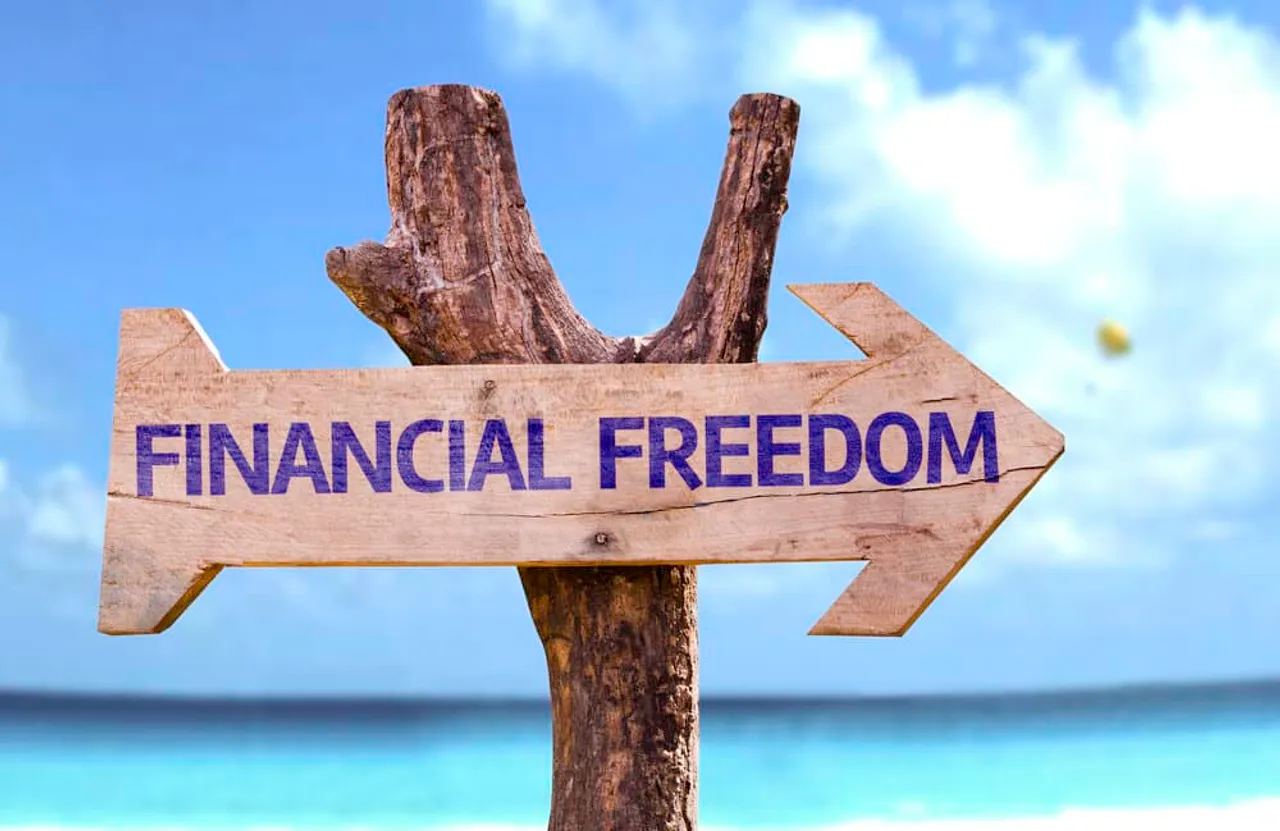 New Delhi: We live in an age of constant change. A time when you must constantly invest in on-the-job training or risk being laid off.
Furthermore, you may lose your job if a younger and less expensive employee replaces you on the job. Because of advances in medical technology, the average life expectancy is now over 70.
As a result, planning for a longer retirement becomes critical, as one must sustain themselves for longer periods of time through alternate sources of income.
Focusing on financial freedom
It is critical in such circumstances to prioritise financial independence as soon as possible. But, exactly, what is financial freedom? It is a point in one's personal finances when active income is no longer required. It is the point at which you have saved enough money to live off of investment income for the rest of your life without worrying about the future.
Getting there, on the other hand, takes time and a lot of discipline. While the concept of financial freedom is well-known in the West, it is only now gaining traction in India. Allow us to demonstrate how to achieve financial independence in India.
Set aside for emergencies
Before you begin your journey to financial independence, make sure you have taken care of the following necessities.
Having an emergency fund to cover your costs in the event of a disaster.
Having adequate health, term, personal accident, and critical illness insurance.
The preceding two steps are critical to ensuring that you or your family do not deplete the long-term investments made to achieve financial independence.
Decide your financial goals
After you've addressed the risk aspect of your personal finances, the next step is to determine how much money you'll require to be financially independent. Determine your annual expenses, the rate of inflation, the age at which you want to achieve financial freedom, life expectancy, and the expected rate of return on equity and debt investments before calculating the financial freedom corpus. It is critical that you make conservative estimates.
Essentially, you must include a cushion in your annual expense estimate, account for higher inflation, have lower equity return expectations, and account for a longer life expectancy. Use one of the many retirement calculators available online to estimate your financial freedom number. However, keep in mind that estimating is only 10 per cent of the job.
Start paying yourself
The real work has begun. Once you've determined the amount needed to achieve financial independence, it's time to investigate your options for getting there. Employee provident funds, public provident funds, national pension schemes, and equity mutual funds are the primary investment options for any financial freedom goal.
The most straightforward way to invest for financial independence is to maximise your debt investments and invest the rest in equity mutual funds. It is critical to understand your own risk tolerance before making aggressive investment decisions. Seek the help of a professional financial advisor.
To ensure early financial independence, you must resort to the following steps:
Concentrate on your career because that is where you will get the money to invest.
Increase your investments in proportion to the increase in your annual income.
Do not increase your standard of living in proportion to your annual income.
On a bi-annual or annual basis, keep track of your progress, including the sufficiency of your insurance coverage.
Prioritize savings rates first, then gradually shift your focus to investment returns.
The path to financial independence may appear challenging. A few years of cutting expenses, aggressive investing, and a consistent focus on increasing your primary source of income, on the other hand, can help you achieve financial freedom sooner than you expected.