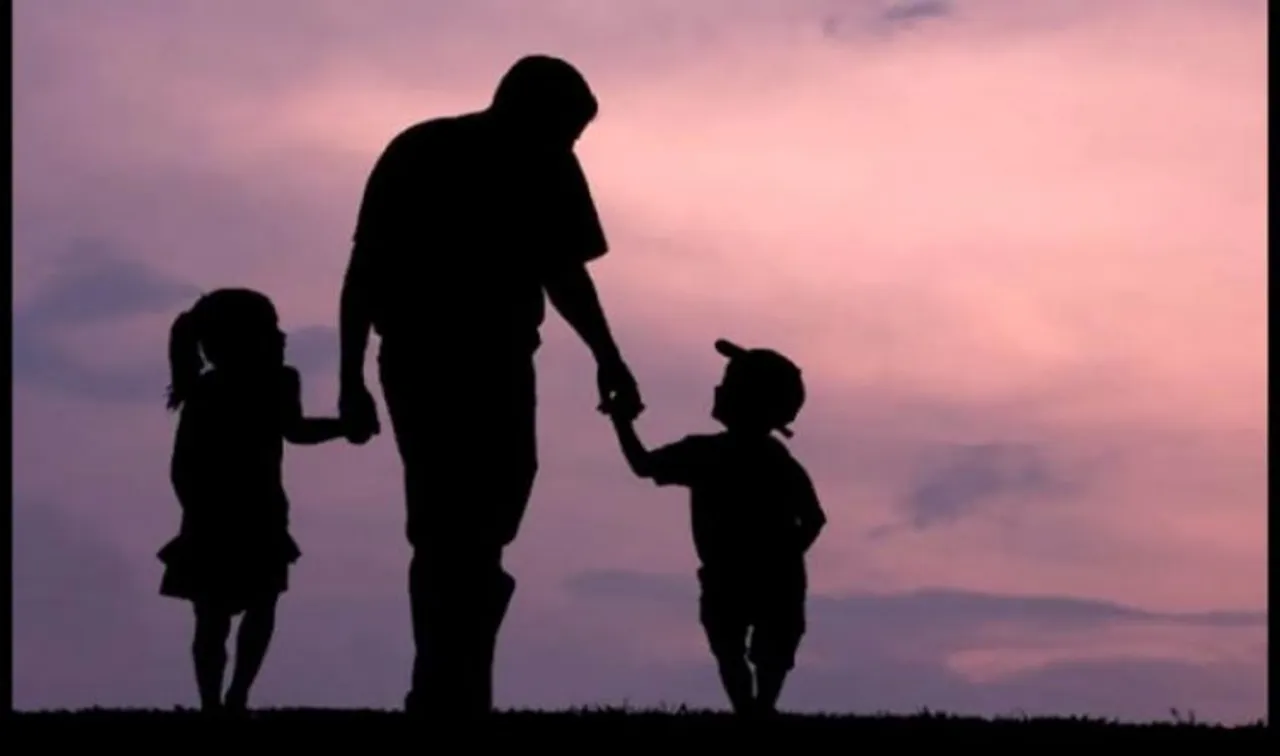 Last year when Aurangabad resident Anoop Bijapurkar and his wife were expecting their first child, the IT engineer working with a Hyderabad firm was in for a rude shock. "I wanted to apply for paternity leave. But there were no policies in place at my office for paternity leave. My boss was prepared to give me a week's break at the most. When I told my HR that I wanted a longer period to be able to bond with my child, she simply said that as per company rules only women were allowed maternity leave and there was no provision at all for paternity leave," says Bijapurkar, who finally got only a week's leave to spend time with his newborn.
The conversation around work-life balance in our country is centred only around women. That is because women are seen as the primary caregivers of the family. The role of the man is to work and provide for the family. The fact that a man may want to take time off work to spend with his family, or that his work is interfering with his family time is frowned on. Society labels such men 'not ambitious enough', and worse, 'irresponsible'. Little wonder that Twitter CEO Parag Agrawal's announcement early this year that he would take time off for the birth of his second child rocked the pre-conceived notions and struck many as 'not the right thing to do'. Hindi film industry actor Anushka Sharma was one of the few to praise Agrawal's step. And, rightly so. She was herself at the receiving end of society's view on paternity leave when her husband, Indian cricketer Virat Kohli, opted for paternity leave to welcome their newborn.
In India, central government and some states too, allow their male employees to avail 15 days of paternity leave. But there is no similar policy in place for private organisations. It is simply assumed that it is the woman's prerogative to look after the baby, hence maternity leave of three to six months is in place for most women. It never strikes employers and policy-makers that a father may be as invested in his child. True, he is not carrying the child, but the bond he shares with his child is as strong and he too would like to be a part of parental duties.
Mansi Zaveri, Founder and CEO of India's most trusted discovery platform for parenting and child care, kidsstoppress.com, says, "Our society isn't too kind to members of the other sex when they decide to take a break for the family. When a mom does that, it is seen as the norm, but when dads do that, it is questioned. When a new father gets back to the office after a child is born, he is never asked how he is managing both work and family, without compromising either." It is taken for granted that a father is simply supposed to 'man up' and get back to earning his daily bread.
Delhi-based primary school teacher Purvi Nath remembers how when she was on maternity leave, her husband—a marketing professional—was tasked with a new project that required him to be in the office till past midnight and also travel often. "Sometimes an entire week would go by before Saumen had a chance to meet with his newborn daughter. It took a toll on their bonding as the baby hardly got to spend time with her father and would fail to recognise his voice. It was traumatic," she says, adding, "We have a one-sided view of our men. We see them only as providers and workers, never as someone who needs to spend time with family."
Population-based cohort study, DREAM, last year stressed how father-infant bonding is important for child development. It states how parent-infant bonding is considered to be the necessary basis for positive parenting. It further found that taking paternal leave (irrelevant of duration) and in some cases taking longer periods of paternal leave increases the amount of time fathers spend on childcare later.
Mumbai-based psychiatrist Nilesh Naphade says, "When new fathers are unable to spend time with the newborn, there is growing frustration and a feeling of guilt in the man. This affects his relationships at home and also acts as a roadblock to constructive performance at work. It is unnatural to expect the father to devote his time at work in exchange for the time he would be spending with his baby. It also affects the child. The child naturally grows closer to the mother and leans on her for each and everything, even later in life. Fathers become a distant figure to them."
Since Bijapurkar is working from home, he worked around the fact that he could not avail a longer paternity leave. "My work shift would generally start in the evening and go on till early morning. I would scrimp on my sleep to help with parenting duties. While it satisfied me and made me happy to be bonding with my son, I realised I was also stretching it health-wise," he says. Two months down the line, sleep deprivation and exhaustion took their toll and Bijapurkar was diagnosed with anxiety and hypertension.
It is our collective failure as a society if we think that a man is only good for providing for his family and his duties end there. A father has as much right to spend time and bond with his child as the mother. It's time we stop expecting our men to man up all the time. Their emotional needs should be recognised and honoured too. Both men and women today are providers of the family and caregivers too. Why rob them of the chance?