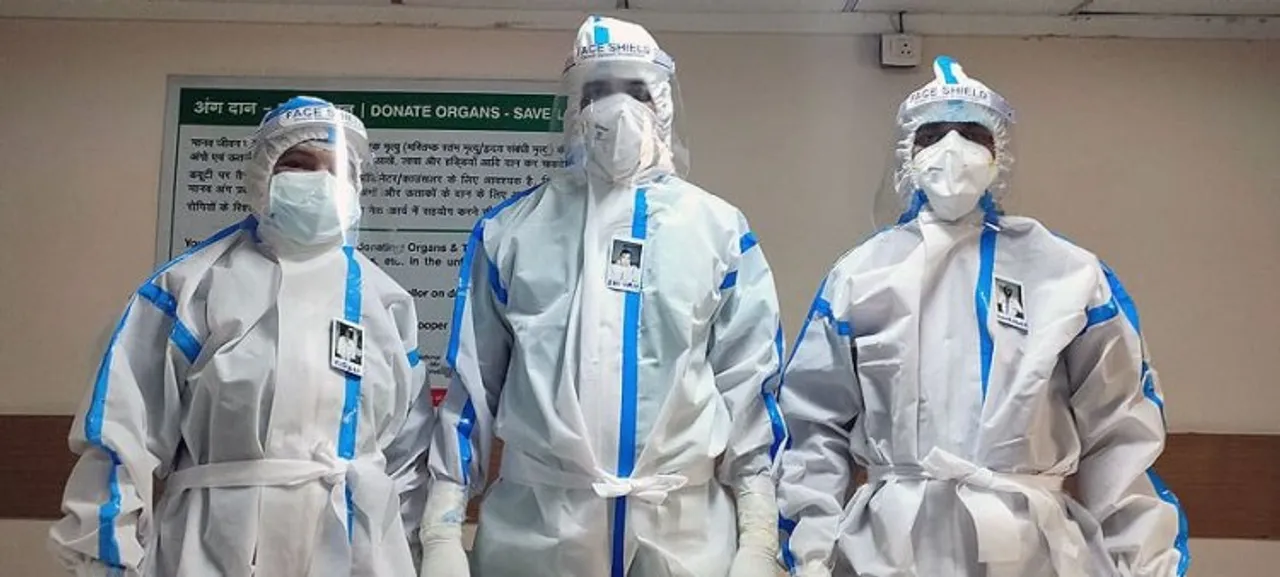 Pune (Maharashtra, India): Maharashtra has emerged as the topper state to train over 17,000 'Covid-19 warriors' under the 'Customised Crash Course Programme for Covid Warriors' (CCCP for CW) under the Pradhan Mantri Kaushal Vikas Yojana 3.0 (PMKVY) to create a pool of trained/skilled Covid-19 warriors.
According to data released by the Ministry of Skill Development and Entrepreneurship (MSDE) on March 14, 2022, some 17,458 candidates have completed training in Maharashtra. 
Maharashtra is followed by Uttar Pradesh and Madhya Pradesh where 16,897 and 13,731 people have been trained respectively.
This information was released by the Ministry of Skill Development and Entrepreneurship in response to a question asked by House members Dr Krishna Pal Singh Yadav and Dr Shrikant Eknath Shinde on the number of people who have signed up for the crash course and those who have been employed after completing the course.
As of February 28, 1,59,658 people from 1,045 training centres across 33 states and Union territories in the country have completed their training out of a total 1,88,497 have been enrolled for the said programme.
Six customised courses have been developed under two categories – fresh training and upskilling – by the Healthcare Sector Skill Council (HSSC). The training duration fluctuates between three and four months. 
The candidates are trained in working basic equipment such as oxygen concentrators and pulse oximeters, and to provide support in handling clinical, trauma, and mass casualty emergencies. They are also trained to provide support in home aide services, maintain record of patients, collect samples including swabs, and conduct rapid antigen tests (RAT). 
The training programmes are being conducted at Pradhan Mantri Kaushal Kendras and other affiliated government training centres.
Under this programme, the list of successfully trained candidates are made available on the Atma Nirbhar Skilled Employee Employer Mapping Portal (ASEEM) for providing placement through matching it with market demand. 
"Apart from this, the MSDE is also collaborating with the Ministry of Health and Family Welfare to utilise the list of trained candidates available on ASEEM through various State governments for their placement in various healthcare institutions,'' it stated.
The programme, launched by Prime Minister Narendra Modi under the Pradhan Mantri Kaushal Vikas Yojana 3.0 in June last year, envisages reducing the burden on health care and front-line professionals amid the pandemic by training at least 100,000 people in various essential activities.