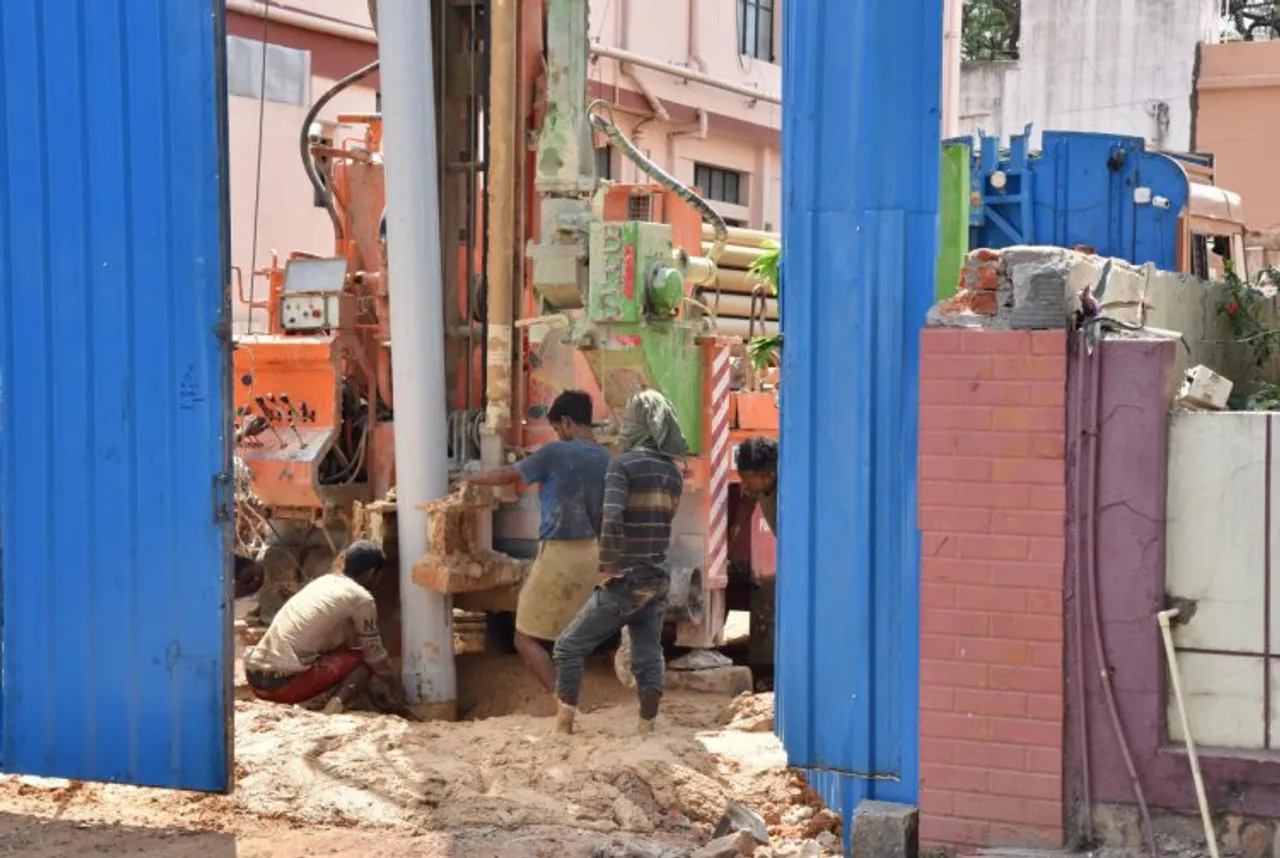 Pune (Maharashtra, India): Even after bountiful rain during monsoon this year, 56 tehsils in the state of Maharashtra have witnessed a drop of more than a meter in the groundwater levels, according to the findings of groundwater surveys and development agency (GSDA).
It was said that situation will worsen as the groundwater level will drop further as summer approaches peak.
The groundwater depletion was recorded highest in the Vidharbha and north Maharashtra regions, according to the survey.
GSDA report states that 234 villages from Vidharbha and 275 villages from the North Maharashtra region reported a decline in groundwater level.
The GSDA survey also found that the groundwater level had fallen by more than a meter in 610 villages and by 1-2 meters in 436 villages. Groundwater level had declined by 2-3 meters in 101 and more than 3 meters in 73 villages of Maharashtra.
According to projections, water scarcity could emerge in talukas — mostly in Akola, Amravati, Wardha and Chandrapur and a few in North Maharashtra including Nandurbar, Nashik and Jalgaon.
However, there are no signs of any possible groundwater scarcity in most of the districts - Thane, Raigad, Ratnagiri, Sindhudurg, Pune, Kolhapur, Sangli, Satara, Aurangabad, Beed, Jalna, Parbhani till the next monsoon.
The survey also compared rainfall percentage by the end of September against average rainfall and it was found that 270 tehsils in Maharashtra reported a good of rainfall against average rainfall.
Out of 355 tehsils in Maharashtra, 53 tehsils reported 0-20 per cent deficit rainfall. 18 tehsils have reported 20-30% deficit rainfall at the same time, 13 received 30-50% deficit rainfall.
Only one tehsil in the Nandurbar district of North Maharashtra received more than 50% rainfall deficit than average rainfall.

Gulabrao Patil, Minister of Water Resources, said the government has already finalised 838 villages under Jal Jivan Mission so as to avoid water scarcity in particular regions.
''Newly 265 villages have been included in the Jal Jivan mission for which 1000 crore was granted by the Chief Minister. Our government is working to get enough and safe drinking water at every doorstep. Through this scheme, we will get desired results,'' the minister told NewsDrum.in.