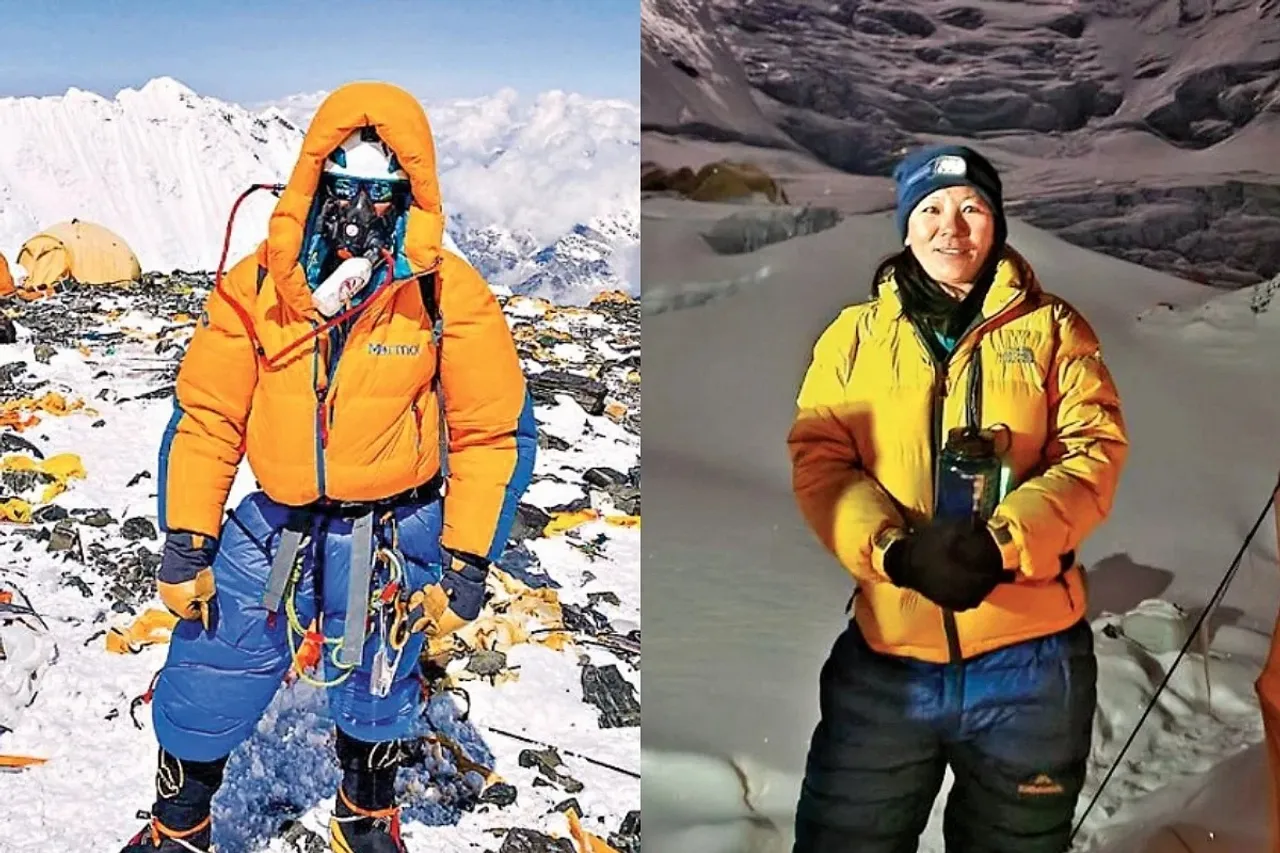 Jamshedpur: Tata Steel Adventure Foundation (TSAF) senior instructor and ace climber Asmita Dorjee (39) has successfully scaled Mt Everest, a Tata Steel release here said.
Asmita scaled the world's highest peak in the early hours of May 23, it said.
She had set out for her journey on April 3 and reached Everest base camp on April 14 after an 8-day trek through the Khumbu region.
On May 18, Asmita began her final summit push, crossing the dangerous Khumbu icefall and reaching Camp 2 on May 19. She started her final summit journey at 10 pm on May 22 and successfully reached the summit on May 23 at 8:20 am (IST), the release said.
Dorjee was accompanied by her sherpa guide, Lakpha Nuru, a very experienced sherpa guide from Nepal.
Chanakya Chaudhary, Chairman, TSAF and Vice President (Corporate Services), Tata Steel, said: "This is a momentous occasion for Asmita and the entire team at TSAF... We are extremely proud of Asmita who didn't give up after falling short by just 100 m, during her attempt to reach the summit without supplementary oxygen last year.
"Asmita's achievement has added another glorious chapter in the history of India's and TSAF's tryst with Mt. Everest. I am confident that we will continue to groom more champions like Asmita with the ultimate aim of not only promoting adventure sports but also creating a healthier and resolute nation in the process." A little over a year ago on May 13, 2022, Asmita had attempted to climb the world's tallest mountain without supplementary oxygen, a rare feat even among veteran climbers. She also climbed Mt Manaslu (8163m) without supplementary oxygen on Sep 30, 2022, and became the 2nd Indian woman to do so.