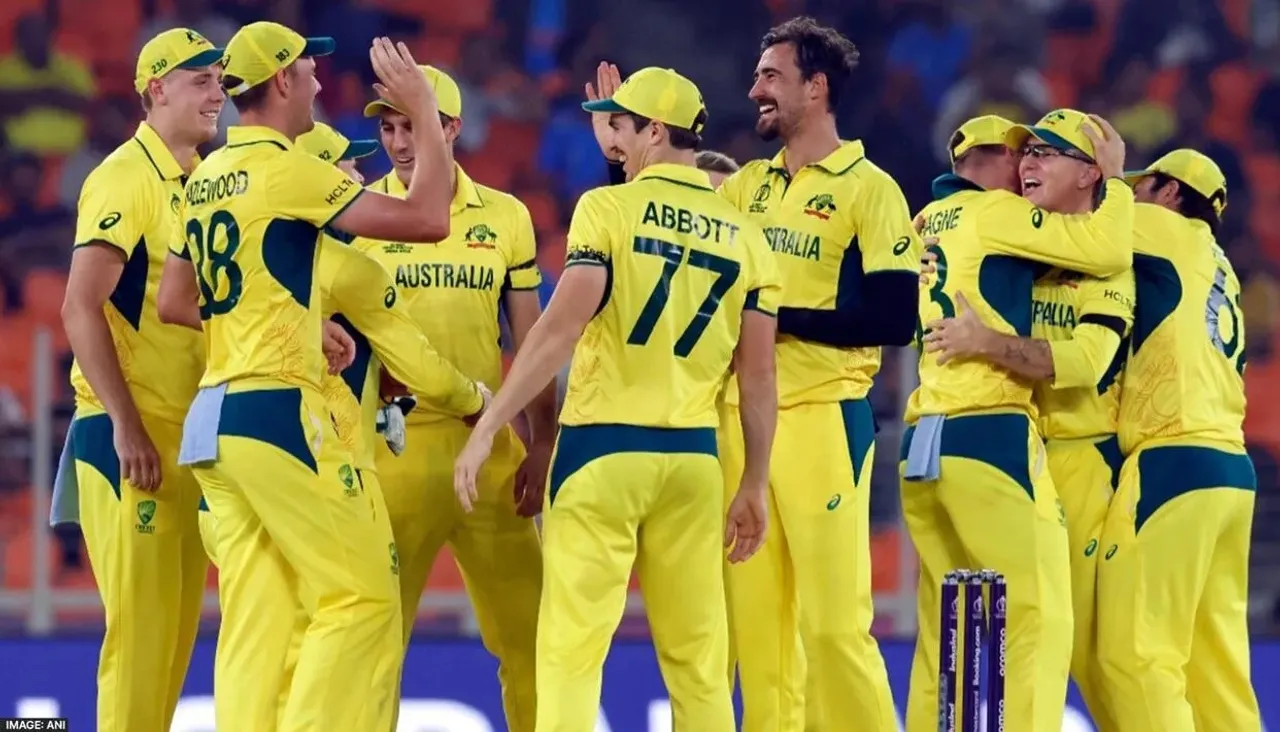 Ahmedabad: Five time champions Australia have a "good reference" of how to win knockout matches but South Africa will continue with their "must-win" mindset when the two sides clash in the semifinals, said Proteas batter Rassie Van der Dussen.
South Africa and Australia will play the semifinal on Thursday. The Proteas had thrashed the Men from Down Under by 134 runs in the league stage match last month.
However, South Africa last appeared in the semifinal in the 2015 and the new group of players have little experience playing in the knockout stage.
Meanwhile, Australia went on to win the 2015 ODI World Cup that year and also the T20 World Cup in 2021.
"I think it (the semifinal) will probably be different in the sense that a lot of their guys have been in those situations before and have a good reference of how it is having won the World Cup and having played in the semi-final two [four] years ago," Van der Dussen said at the post match press conference.
"So, in terms of that, they'll probably know what it's about a bit more I suppose, but it's on the day, it's what team rocks up, what team is switched on, what team executes their plans." The 34-year-old, who has scored two centuries and as many fifties in the tournament, said the Proteas will continue with their "must-win" mindset.
"We came into this tournament knowing that if we get a chance to win, we need to win because we've missed out on semi-final spots by very small margins." "From the start it's been almost like a must-win type of mindset for us. So, I don't think too much will be different. I think it will be a good game. They're a great team." Van der Dussen said South Africa wanted to test themselves by chasing down a total before the semifinal.
South Africa's chasing troubles in tournament have been well documented. They lost their matches against India and Netherlands while chasing.
They broke the jinx on Friday as Van der Dussen played an unbeaten 76 off 95 to chase down Afghanistan's 244 and take South Africa to a five-wicket win.
"The win-loss ratio looks pretty good in our favour when we bat first and I think it's pretty much 50-50 when we chase.
"Coming into this match we wanted to put ourselves in that situation (before the semifinal against Australia). It was not easy out there as Afghanistan had a quality bowling line-up with four spinners in the team," he added.
Skipper Temba Bavuma will be a doubtful starter for the semifinal after sustaining a hamstring injury.
"It's not ideal, obviously. I suppose I'll have to assess how it is tomorrow. He was obviously struggling a bit but the type of character Temba is, he wanted to stay out there," he said.
"That did give him the option to go off for a period and come back for a period so he can open the batting. But not once did he say no, he's going to go off and let the other guys bat." If Bavuma misses out then Reeza Hendricks, who had filled in for the skipper earlier in the tournament, is most likely to open the batting.
"Luckily we've got a few days we'll see what happens but again I'll reiterate like our squad system has been so good, so obviously if he's not there a guy like Reeza," he said.
"When he got opportunities he put his hand up and he's at training he's been brilliant and in terms of conditioning and in the gym and everything attitude everything he's been brilliant so we know we have a really capable replacement if it's needed."