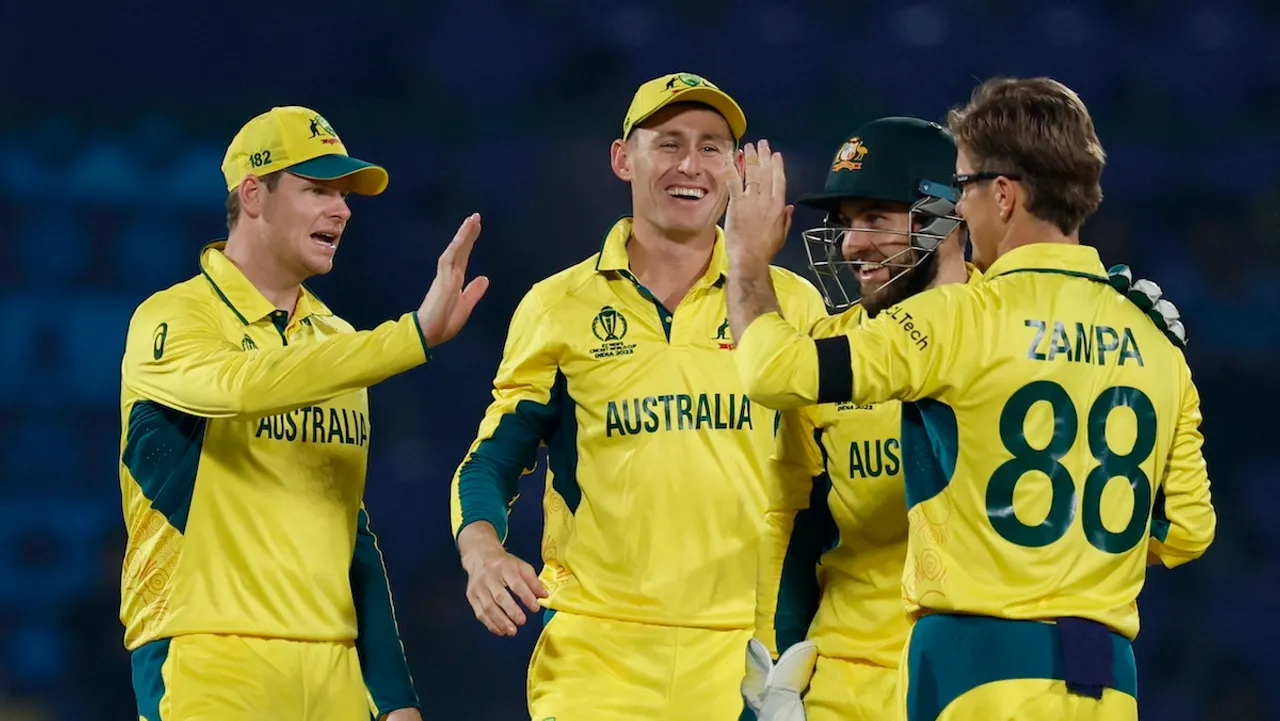 Kolkata: After defeats in their opening two World Cup matches, Australia came roaring back, winning their next eight games in succession, including the three-wicket victory in the semifinal against South Africa here Thursday.
They regrouped through their all-round strength and big stage experience to book a final berth against India on Sunday.
Here's Australia's journey into the World Cup final: Match 1: Australia lost to India by 6 wickets in Chennai Match 2: Australia lost to South Africa by 134 runs in Lucknow Match 3: Australia beat Sri Lanka by 5 wickets in Lucknow Match 4: Australia beat Pakistan by 62 runs in Bengaluru Match 5: Australia beat Netherlands by 309 runs in Delhi Match 6: Australia beat New Zealand by 5 runs in Dharamsala Match 7: Australia beat England by 33 runs in Ahmedabad Match 8: Australia beat Afghanistan by 3 wickets in Pune Match 9: Australia beat Bangladesh by 8 wickets in Pune Semifinal: Australia beat South Africa by 3 wickets in Kolkata.