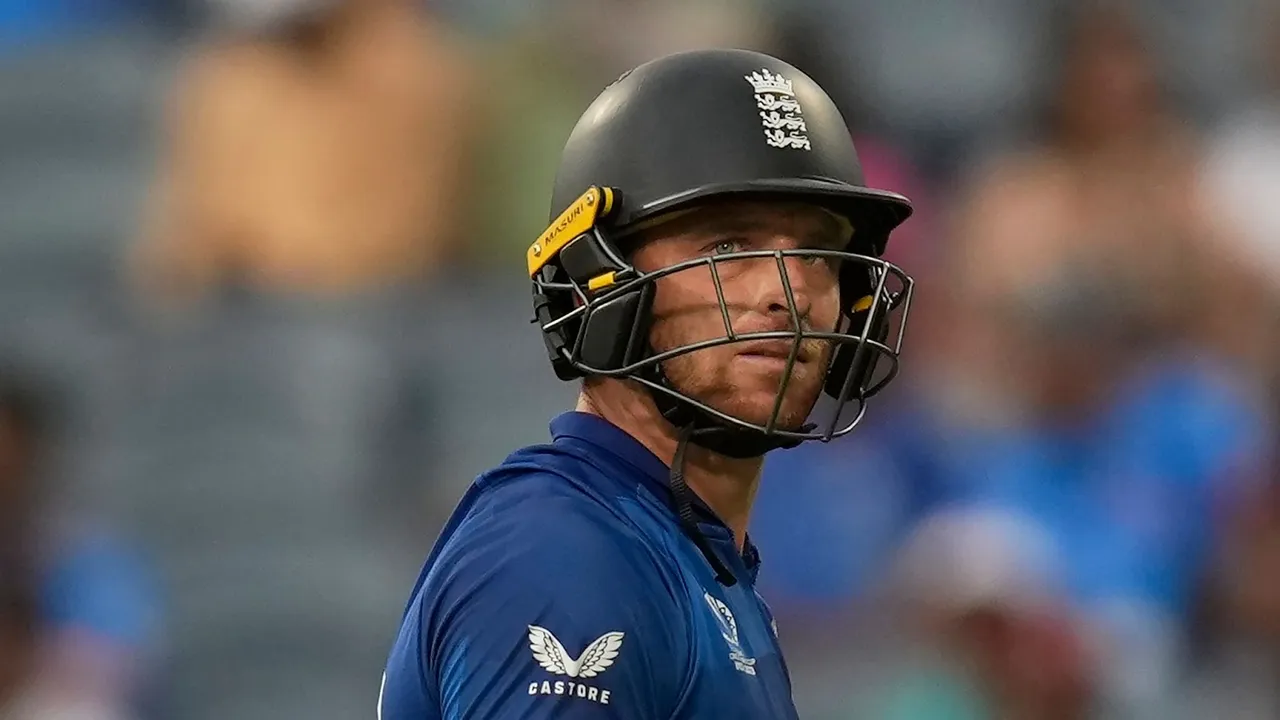 Pune: Limited overs skipper Jos Buttler has expressed his desire to continue leading England in both the white-ball formats despite a dismal ODI World Cup campaign.
Defending champions England, who have made an embarrassing early exit from the World Cup, defeated Netherlands by 160 runs to snap their five-match losing streak on Wednesday.
They will eye a win over Pakistan in their final league game to seal a qualification spot for Champions Trophy in 2025. Rob Key, the managing director of England's men's cricket, will join the side in India at the end of the week.
Apart from discussing what went wrong for England, Key will select the squads for next month's white ball tour of West Indies, including three ODIs and five T20Is and decision on Buttler and Matthew Mott's future as captain and coach could also be taken.
"Yeah, I'd like to (captain the side in the white-ball tour next month). I know Rob Key arrives into India today, I think. So, yeah, we can have some good conversations with him and the coach and everyone and make a plan for that tour," Buttler said on Wednesday.
Buttler has been woefully out of form in the ongoing tournament with many believing the England captaincy is weighing him down. He has admitted that it has been frustrating not to score runs.
"You want to lead from the front and do that in your own performance. So, yeah, very frustrated, again, not to contribute, but I'll stick to the stuff that's served me well over a long period of time when I've had these little runs of form and, like I say, hopefully come out the other side of it very soon."
The win against Netherlands would come as relief to Buttler and limited overs coach Mott as the the reigning champions have moved up to the seventh spot on the points table, brightening their chances of making the cut for the 2025 Champions Trophy even if they lose their last match against Pakistan.
But Buttler asserted England want to walk out of the tournament on a high.
"Yeah, vital. It's a huge game for us. We haven't performed the way we wanted to this whole trip, and we'd like to leave India putting in a proper performance. So, yeah, it's a huge game for us."
Stokes has history of standing up when team is under pressure. Buttler was lavish in his praise for Ben Stokes, who once again took charge with an attacking century.
"Any time you need someone to stand up with the team under pressure, (Stokes) has had a history of always doing that. We're very lucky to have him in the team and I thought his innings today was exceptional."
After England were knocked out of the tournament, there had been suggestions that Stokes should head back home and pre-pone his knee surgery so that the Test captain could be fit for the red-ball tour of India early next year.
"No, it's not his style at all. He's here to play in the World Cup. He wants to be here and they say it's important for us to try and qualify for that Champions Trophy and he wants to make sure we try and achieve that."