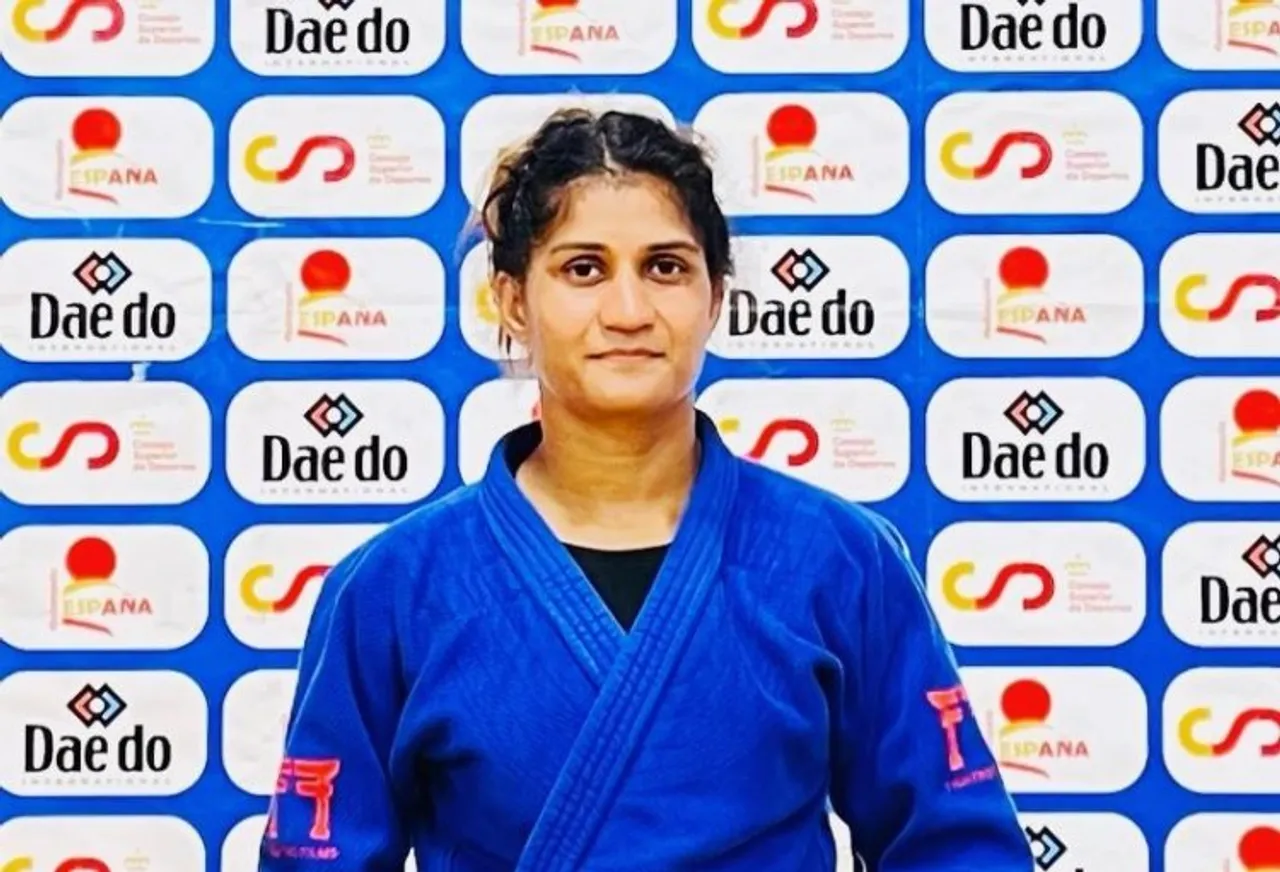 Chandigarh: An episode of eve teasing when she was 12 led Suchika Tariyal Hooda, then Suchika Tariyal, to pick a combat sport that would enable her to confront any similar situation that may arise in the future.
She not only chose judo for herself, but also became a path breaker for her three sisters to follow suit.
Thanks to Suchika's initiative, all four Tariyal sisters have represented India at international arena.
Now, at 32, Suchika, who comes from a humble background, has become the torch bearer for the young girls hoping to also make a mark in sports.
She is a part of the six-member Indian judo contingent competing in the 2022 Birmingham Commonwealth Games.
"Judo has given me everything, from strength to tackle the eve teasing to providing a platform to be independent. It is more than a sport for me and for my sisters," says Suchika, who is competing in the 57kg weight category in 2022 CWG.
"I still remember that I was just 12 years old and had gone for a haircut. While doing the haircut, the barber tried to misbehave with me and somehow I told her to mend his ways. But that episode had an everlasting impression on my life and I decided to opt for a combat sport, so that in future if I would come across such a situation again, I would be able to teach that person a lesson. Eventually, I opted for judo and later on there were many occasions, while travelling in a local bus or a train, when a co-passengers tried to misbehave with me or with other girls, I taught them a lesson. And they would have never imagined in their life that a girl with a lean frame would overpower them easily. Judo has given me the strength to overcome all sorts of adversities and pride for my family."
Fighting odds, family pressure
Suchika comes from a conservative family and at times there was family pressure, especially from her grandmother, that the girls shouldn't be allowed to travel places alone or the family should be ready to face the consequences of giving freedom to the girls.
"But my father stood by us and allowed us to live our dreams," says Suchika, who is employed under the sports quota with the Central Industrial Security Force (CISF). "I have sacrificed a lot to be at this level. Apart from facing hardships, I have to deal with the family pressure too for giving a priority to judo and not getting in the family way even after four years of marriage.
But thanks to my husband Kapil Hooda, who always inspired me to keep my focus intact to judo. He is my biggest pillar of strength. So, competing in the CWG is a lot to me and I am all set to give my best shot," she adds while talking from Birmingham.
Suchika, who was raised in Delhi, got married in village Kaloi in Rohtak district of Haryana.
"Because of my job I have to stay in Gurgaon. But for Suchika, commuting to Delhi twice a day for training was quite hectic and spending a lot of time travelling. So, we decided to keep her base near the coaching centre in Delhi. But as mine is a conservative family too, we haven't disclosed this to them that for the last three years we are not staying together. When Suchika had already given so many years to the sport, I want her to keep the entire focus on training and keep judo at the topmost priority till the 2024 Paris Olympics," says proud husband Kapil Hooda, who is an engineer and working in Maruti.
"Last year in November, while participating in a reality TV show 'India's Ultimate Warrior' Suchika hurt her right hand very badly. Doctors had told her to go for surgery, but she didn't opt for it, as surgery would keep her out of action for at least four-five months. The CWG trials were scheduled in that period, so surgery means missing the opportunity for which she made a lot of sacrifices and was training hard for the last couple of years. She put a sling on her hand and continued with the training and her hand healed on a natural process. I have seen her training even in pain, but that didn't deter her from her target."
Journey, post-marriage successes
Suchika started the sport at the Jawaharlal Nehru Stadium, New Delhi, and later shifted to Dada Dev Mandir centre at Palam, Delhi, under the coach Vikram Solanki.
"A medal in the state championship in the very first year of my joining judo changed my perspective towards the sport and I decided to pursue it seriously. In 2007, I won my first medal at the national-level in the age group category and very next year I was among the top names in the senior's category," says Suchika, whose first international exposure was a World Cup in Paris in 2011.
"Though I have been representing India regularly since 2011, my best performances at the international arena started after marriage. I got married in 2018 and after that I won two medals in Commonwealth Championships (silver in 2018 and gold in 2019) and also won two gold in the South Asian Federation Games. Marriage turned out to be a great blessing for my sports career. Kapil has always been a great support to me and before a husband, he is a friend," adds Suchika, who switched from 48kg to 57kg in 2019.
"I am around five feet five inches tall and maintaining the body weight at 48kg was a hurricane task. In 2019, I decided to switch over to 57kg weight division and it's paying dividends."