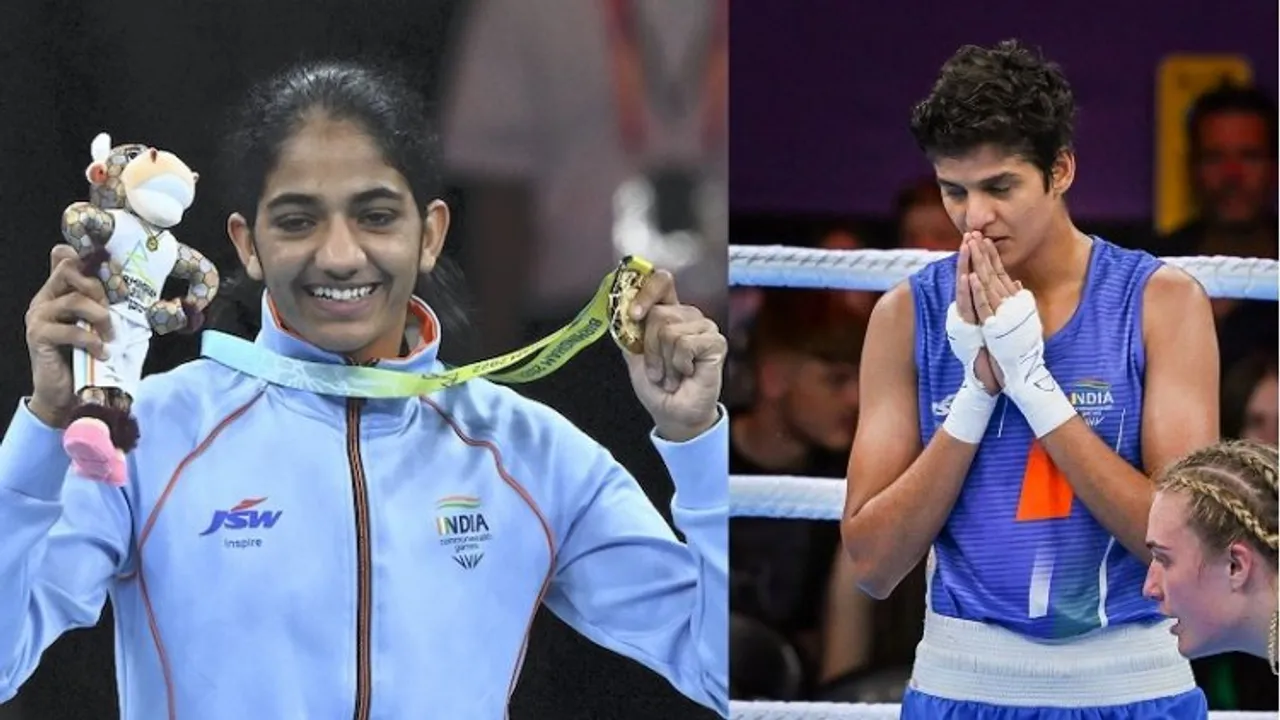 Chandigarh: In 2004 Athens Olympics, out of the four-member Indian boxing contingent, three – Jitender Kumar (senior), Vijender Singh and Akhil Kumar – were from Bhiwani and in 2006 Melbourne Commonwealth Games, India won five medals in boxing. Three were from Bhiwani, including lone gold medallist Akhil Kumar.
The Beijing Olympics (2008) saw four out of the five boxers, who qualified for the quadrennial games, were from Bhiwani and Vijender's bronze – first Olympic medal by an Indian boxer – got a global attention for the district and earned recognition of little Cuba of Indian boxing.
Post 2000 Sydney Olympics saw Bhiwani – a bordering district of Haryana towards Rajasthan – emerging as India's boxing powerhouse.
But in the last couple of years, Bhiwani is losing its punch when it comes to the men's boxing. It's for the first time, since 1998 Commonwealth Games when Jitender (senior) became the first boxer from Bhiwani to compete in the CWG, that there has been no boxer from Bhiwani in the Indian men's boxing contingent in the games.
In the absence of their male counterpart, the girl power kept the Bhiwani's boxing flag flying high in Birmingham.
Bhiwani girls Nitu Ghanghas clinched gold in the 48kg weight category, while Jaismine Lamboria won bronze in 60kg.
The 12-member Indian boxing contingent in Birmingham won seven medals, including three gold. While, in the women's section, out of four, three – Nikhat Zareen (gold), Nitu (gold) and Jaismine (bronze) – made it to the podium.
The presence of Bhiwani in Indian women boxing in the Birmingham Games is 50 percent, while the contribution in medals is 66 percent.   
"For over two decades, Bhiwani has been a flag bearer of Indian boxing. Earlier, the boys used to carry forward the legacy, but now the baton is in the hands of our girl boxers," said Bhiwani-based Dronachary awardee boxing coach Jagdish Singh. 
"It's good that more and more girls, especially from the rural areas of Haryana, are not only joining the combat sport, but also excelling at the world-level," added 2010 CWG bronze medalist boxer from Bhiwani Dilbag Singh.
Bhiwani boxers' Commonwealth Games' triumphs
The Bhiwani boxers' Commonwealth Games' sojourn started with Jitender (senior) clinching India's lone medal in boxing in the 1998 Kuala Lumpur Games. Jitender, who is a product of Sports Authority of India Bhiwani centre, won silver in 75kg weight category.     
Since the Kuala Lumpur Games, Bhiwani boxers have had a presence in India's medal tally in each edition.
In the 2002 Manchester CWG, Jitender added a bronze. India won three medals, including gold by Mohammed Ali Qamar and silver by Som Bahadur Pun.
Melbourne 2006 Commonwealth Games was one of the biggest success stories of Bhiwani boxing. India boxers won five medals, including a gold, out of which three were won by the Bhiwani boys – Akhil (gold), Vijender (silver) and Jitender Kumar (bronze).
When India hosted the CWG in 2010, Indian boxers came up with a rich haul of seven medals, including three gold. Three were won by Bhiwani boxers (Paramjeet Samota – gold, Vijender – bronze and Dilbag Singh – bronze). Manoj Kumar (gold) and Jai Bhagwan (bronze) were also from Haryana, making them five out of seven medallists from the Northern agrarian state.  
In the 2014 Glasgow Commonwealth Games, India won five medals in boxing, including four silver and a bronze. The major contribution came from Haryana, with three medals. Within the state, Bhiwani's contribution was reduced to one, with Vijender winning the silver medal.
In the 2018 Gold Coast Games, Indian boxers came up with its best ever performance, winning nine medals, including three gold and as many silver. Out of nine, Haryana contributed for six medals – Gaurav Solanki (gold), Vikas Krishan Yadav (gold), Amit Panghal (silver), Manish Kaushik (silver), Manoj Kumar (bronze), Naman Tanwar (bronze). Bhiwani has a share of fifty percent – Vikas, Manish and Naman.
In Birmingham (2022), India won seven medals in boxing. Out of seven, Haryana contributed four and within the state, two girls Nitu (gold) and Jaismine (bronze) are from Bhiwani.
Amit Pangal (gold), and Sagar Anhlawat (silver) are from the other districts of Haryana.
"When we talk about Indian men's boxing, there was a time when the standard of boxing in Bhiwani would decide the standard of Indian boxing. Though Haryana is still a force to reckon with in Indian boxing, the contribution of Bhiwani boys has been reduced and other districts have gained. Now, thanks to our girls, people are talking about Bhiwani boxing and we take pride in being recognised as a mini Cuba," said coach Jagdish Singh, who runs a famous Bhiwani Boxing Club (BBC).
"Apart from the role of the coaches, the force behind the success of women's boxing is the contribution of their parents. Nitu's village Dhanana is around 25km from the BBC training centre, but whether it's raining, harsh winters or anything, her father would bring her to the centre twice a day (for morning and evening training) without a break. He is in government service and posted in Chandigarh, but for her daughter's sports career he has taken a long leave. The dedication of the parents is unmatchable," added the Dronacharya awardee coach. "Hope to see more girl boxers winning international glory in the coming time."