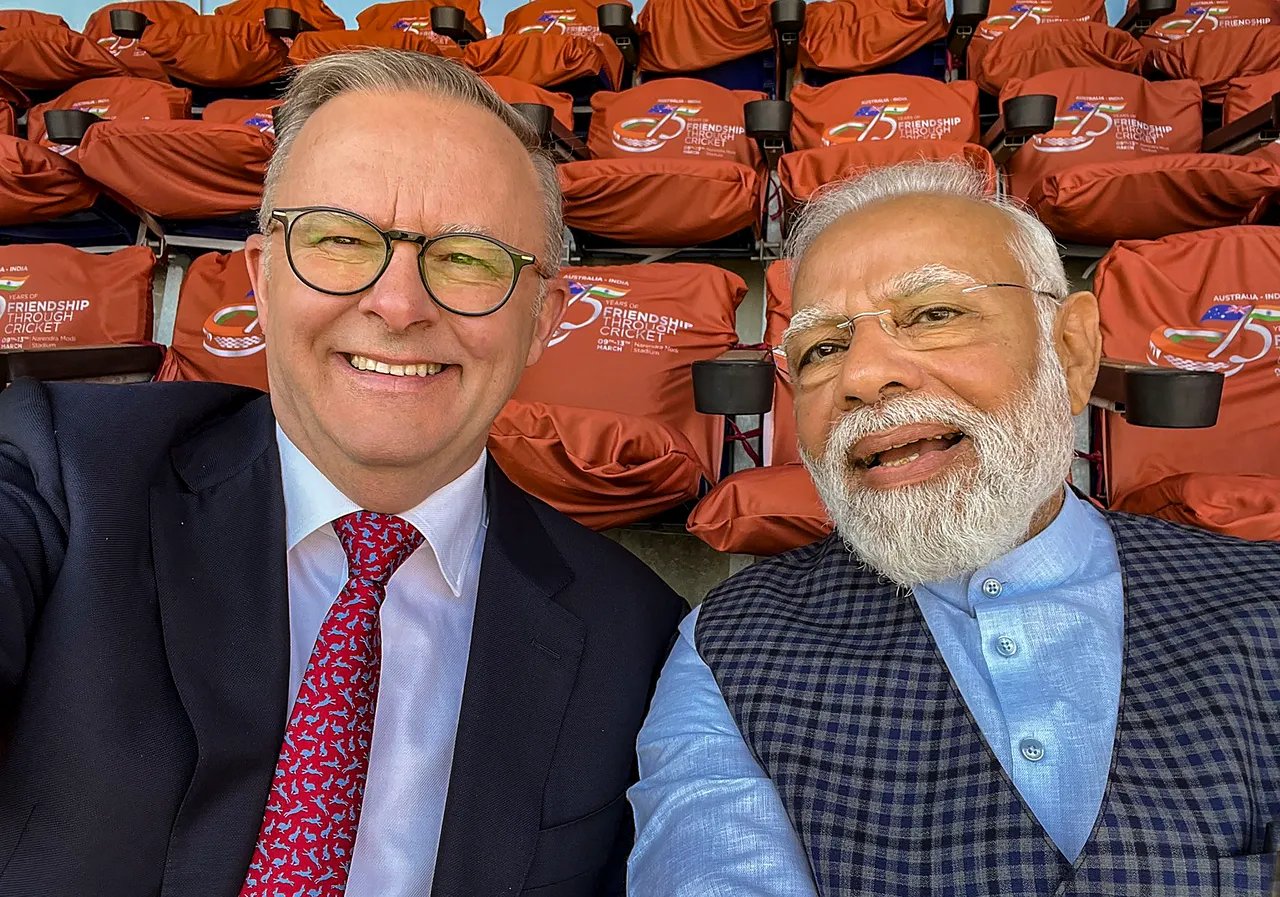 Ahmedabad: The mood was festive, Ravi Shastri's booming baritone had excitement and aura in equal measure, as a crowd of about 40,000 got a taste of cricket diplomacy with Indian Prime Minister Narendra Modi and his Australian counterpart Anthony Albanese enjoying a good part of an intense opening session in the final Test.
India want to ensure a 3-1 series win and a place in the World Test Championship final, even as the Australians look to dent the home team's pride by restoring parity. But that is on the pitch.
Off it, Albanese and Modi did a lap of honour across the ground to mark the occasion of 75 years of friendship between India and Australia.
The only dampener was the tight multi-layered security arrangement because of the presence of the two heads of states. That's why the gigantic stadium was not even half full when Modi and Albanese took a round of the ground in a cricket-themed cart. However, they still got the warmest of ovation from those present at the venue.
BCCI president Roger Binny presented Albanese with his portrait while secretary Jay Shah gave one to the Indian PM.
The two leaders then inaugurated the newly designed Hall of Fame room where cricket and nostalgia are intrinsically seeped into each other.
There couldn't have been a better person than former head coach Shastri to lend his service during their brief but engaging date with cricket history.
The two captains -- Rohit Sharma and Steve Smith -- also had their moment under the sun. They walked into the field with their respective prime ministers and introduced them to the other players.
Albanese gave a few seconds more to Australia's best performer on tour -- Nathan Lyon -- as Modi greeted all the Indian players with a firm handshake.
Singing the national anthem standing alongside the Indian PM is a tale that Rohit would love to tell his grandchildren someday.
India entered the series-deciding fourth Test leading 2-1.