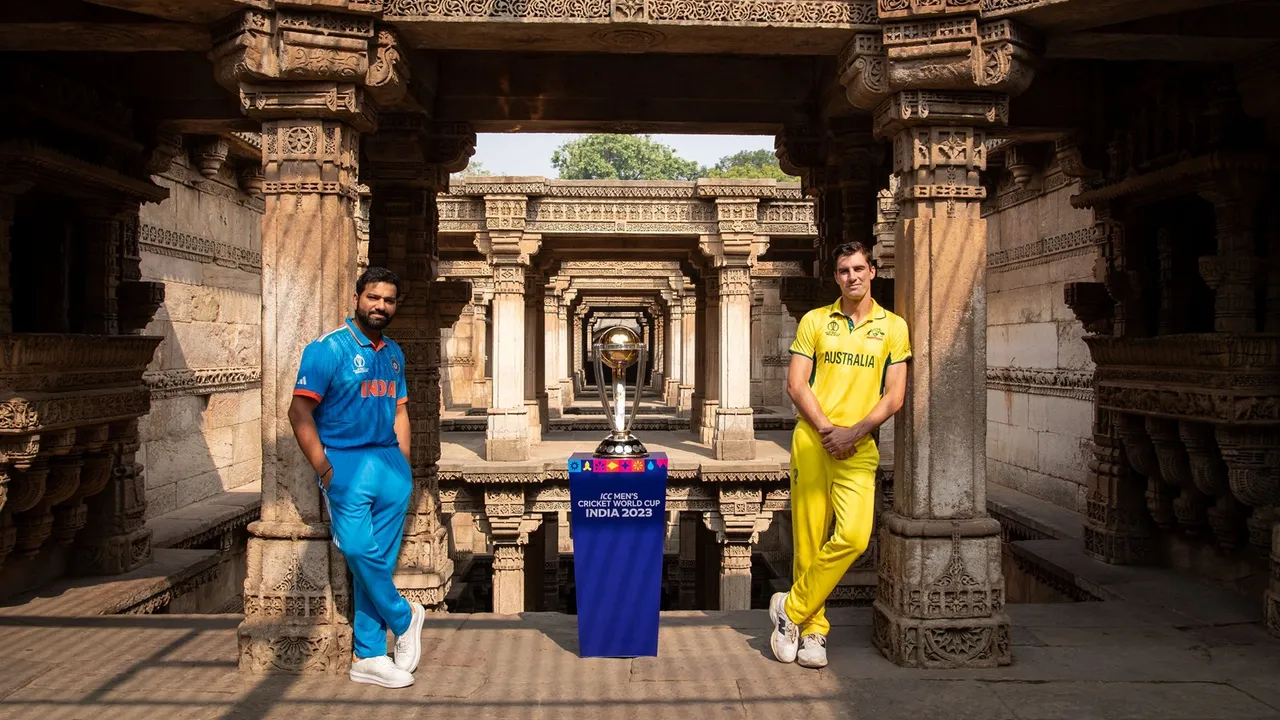 Ahmedabad: An Indian captain ready to create a legacy of his own will have 10 ruthless professionals and a billion cricket maniacs for support when his team takes on five-time champions Australia in a winner-takes-it-all World Cup final on what promises to be a 'Super Sunday'.
Virat Kohli and Ravichandran Ashwin know the feeling of winning a ODI World Cup back and Rohit Sharma himself was in the thick of things at the 'Bull Ring' in Johannesburg when India won their maiden T20 World Cup in 2007.
But the final on Sunday will be completely different. It won't just be a mere cricket tournament that needs to be won but also caring about the emotions of all those invested in the game.
Rohit and his mates have time and again said that they don't care about the outside noise but it is this outside noise that has made the game and this team relevant.
All the stakeholders -- the fans, who treat these players as 'Demi Gods', the broadcasters who spend a bomb buy Indian cricket telecast rights and the sponsors, who support the game -- all want the game to thrive and survive.
When Kapil Dev's toothy grin at the Lord's balcony melted fans' hearts in 1983, it was the beginning and no one knew which direction the road ahead will lead us to.
When Dhoni hit that winning six in 2011 World Cup final, it was more about a final reiteration that the 'Mecca of Cricket' has shifted long back and everyone needed to take a bow and accept Indian domination.
Circa 2023, the Indian cricket team will not just be looking to win a third ODI global title but also look at saving the '50-over format' which has been battling identity crisis for at least five years now.
An Indian victory will give the format the injection it needs.
No team has ever won a World Cup with 11 victories on the bounce and even England had lost to Pakistan en route their global triumph in 2019. Rohit indeed has a date with history since if the team manages its 11th win on the trot it will be difficult to break the record.
A near flawless effort
The skipper (550 runs @124 SR) has led from the front, literally walking the talk, with his aggressive in-your-face batting that has set the platform for Virat Kohli (711 @90 plus SR) to be the 'run machine' that everyone is so used to seeing.
Shubman Gill has battled dengue and corresponding fatigue to show his class time and again. Shreyas Iyer has fought his short ball demons to score a semi-final hundred. He has conquered his head and thus was able to win hearts.
But the man who has made a huge difference to India's campaign is Mohammed Shami. The 'Amroha Express' has made this team enjoy an aura of invincibility with his 23-wicket show after initial exclusion from the playing XI.
Shami is once again proving that old adage correct that batters win you games but bowlers can win you tournaments. Shami has put this team right there.
There is KL Rahul's composure, Ravindra Jadeja's invaluable all-round game, Suryakumar Yadav's x-factor and Kuldeep Yadav's innate ability to create self-doubts in the minds of the batters. And there is Jasprit Bumrah, who is 'toe-crusher on call' and can pluck a David Warner or Steve Smith out for fun.
The pitch, made of black soil, will be a slow turner but expecting Indian team to go with a third spinner in Ashwin looks like utmost luxury as of now.
Not ugly Aussies but lethal as always
Post Sandpaper Gate, Australians team has undergone a tectonic cultural shift but five-time World champions know the art of winning on big days. Australia is possibly the only team that can actually put India under immense pressure.
"They've certainly played really well this World Cup. I think we certainly didn't - I don't think we scored par in that first game but we're one catch away from potentially being in front of that game," Cummins referred to the dropped catch of Virat Kohli which became the turning point during the league game between two teams, which was also their opening match.
Cummins knows that 130,000 one-sided spectators would be rooting for India but he would harp on the fact that his team won an ODI series in India, earlier this year. "We won an ODI series here early on in the year. There's lots of moments we can draw on where we've had success against, you know, a really good Indian side." So who will win tomorrow? Ruthless Indians or nice Australians. It remains a multi-billion dollar question.
Squads: India: Rohit Sharma (captain), Shubman Gill, Virat Kohli, Shreyas Iyer, KL Rahul (vc and wk), Suryakumar Yadav, Ravindra Jadeja, Kuldeep Yadav, Mohammed Shami, Jasprit Bumrah, Mohammed Siraj, Ravichandran Ashwin, Shardul Thakur, Ishan Kishan and Prasidh Krishna.
Australia: Pat Cummins, David Warner, Travis Head, Mitchell Marsh, Steve Smith, Marnus Labuschagne, Glenn Maxwell, Marcus Stoinis, Mitchell Starc, Adam Zampa, Josh Hazlewood, Cameron Green, Josh Inglis (wk), Alex Carey (wk), Sean Abbott.
Match Starts 2pm.