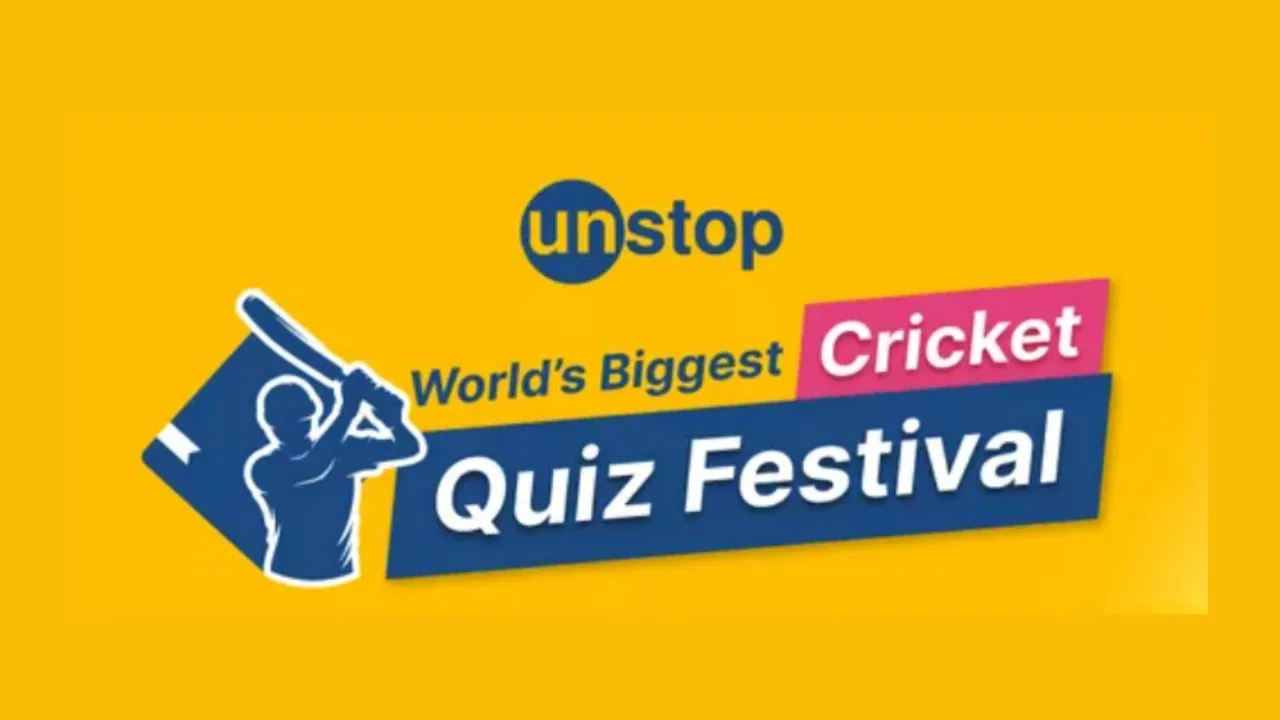 New Delhi: Unstop, the community engagement and hiring platform for students and graduates, has announced the finalists of its Cricket Quiz Festival.
The quiz saw a total of 33,000+ participants hailing from 18 countries, primarily India, the United States, and Bangladesh, vying for the prize pool of Rs 4 lakh.
Unstop conducted 45 daily quizzes throughout the tournament, with six questions for every player to ace.
The grand finale of the Unstop World Cup Cricket Quiz Festival will be conducted on November 18, a day prior to the finale of the 2023 ICC Men's Cricket World Cup.
The top six are Tushar Kanda from NIT Karnataka, Surathkal; Madhav Kedia; Pradhyumna R from PES University, Bengaluru; Preetham Upadhyay from Barclays; Abhishikth Boda from IIT, Sri City; and Saswata Panigrahi, an alumnus of IIM Ahmedabad.
The winner of the Grand Finale shall be crowned the World Cricket Quiz Champion and will take home a prize money of Rupees one lakh while the runner-ups receive Rs 50,000 and Rs 30,000 each.
There are cash prizes for all other finalists along with Amazon Vouchers, subscriptions to OTT Play for the top 100 players. All participants receive a subscription to Unstop Pro.
The finale will see Arun Lal, former Indian cricketer and commentator, and Sresth Shah, Editor, and journalist at ESPNcricinfo, as celebrity guest quiz masters posing questions to the finalists.
Ankit Aggarwal, Founder and CEO of Unstop, said, "Cricket is one game that brings together millions and we've been cheering for #Unstoppable Team India since day 1. This quiz was indeed a wonderful experience of giving our community of young talent a digital playground to showcase their best shots!"
Alekhya Chakrabarty, VP, Marketing and Growth of Unstop, added, "We felt it is natural to combine quizzing with the cricket world cup to come up with this competition for our community.  The quiz saw stellar participation and I'm glad all participants could connect with their inner fan through it. Super excited for both the finals on 18th & 19th November."
Reflecting on the experience, one of the finalists, Preetham Upadhyay, said, "I used to look forward to the Unstop Cricket quiz at 6 PM, as much as the actual matches at 2 PM, and this had become a daily ritual over the last month all through the world cup. It was overall a fun and challenging experience as questions and scoring evolved through the festival."
Watch the finale on November 18, at 4:30 pm on www.unstop.com and their Youtube channel Unstop_World.