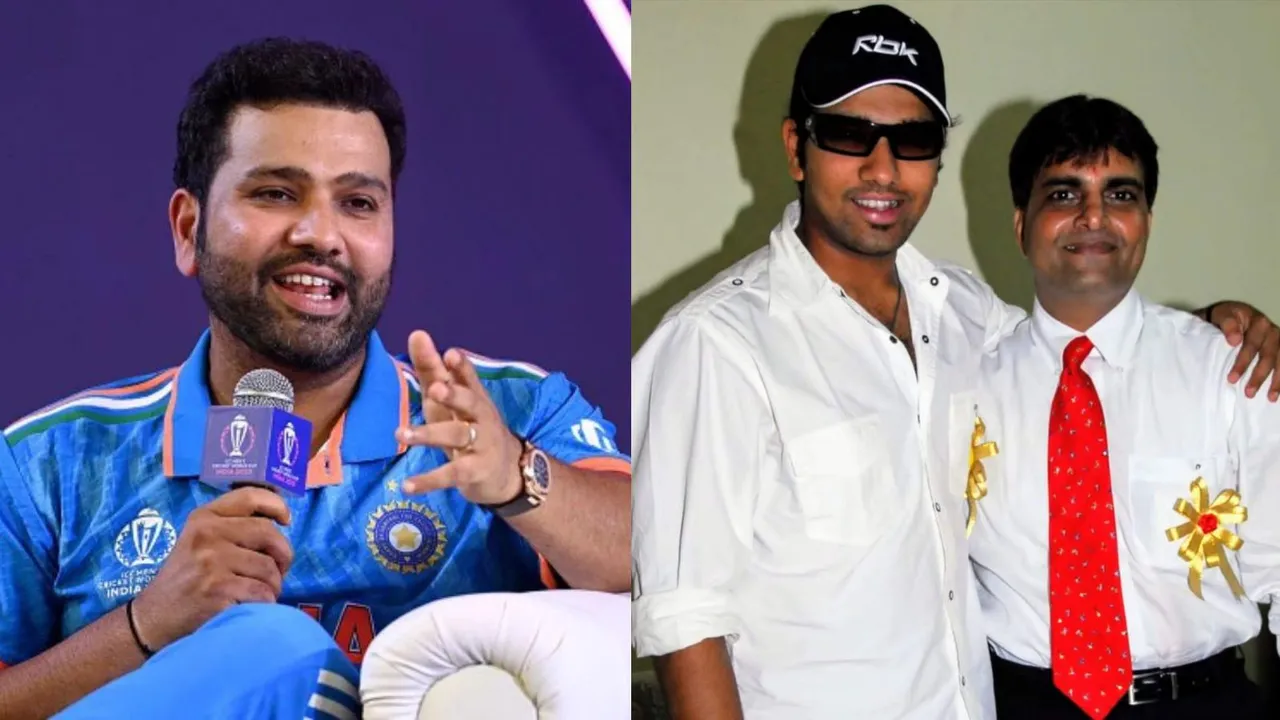 Mumbai: In-form attacking Rohit Sharma is gearing up for the ICC Cricket World Cup 1st Semi-Final against New Zealand on Wednesday here as a captain.
Undoubtedly, the entire country is expecting the Mumbai boy to give Team India again a fairy start tomorrow.
But Yogesh Patel, 54, seems satisfied with Rohit's extraordinary journey so far as what he invested in 24 years ago, has given unprecedented results.
Yogesh Patel was the person who decided to give a scholarship to Rohit for education at the Swami Vivekanand International School in Borivali, which he owns. That decision changed everything for Rohit for him forever.
"I am happy that Rohit came into our lives," Patel told NewsDrum. "I was also from a humble family. Our coach told me that Rohit has a bright future and exceptional talent. His family is unable to pay the Rs. 275 fees. I said, OK. We would provide him with a free education. Today, I am happy that he is India's captain and that he is playing awesome cricket in the World Cup. Our school team coach, Dinesh Lad, was right about Rohit."
Rohit was playing a match against Swami Vivekanand International School in 1999. It was Rohit's off-spin bowling that impressed Lad. Lad decided to bring Rohit onto the school team. At that time, Rohit was living with his uncle. But Uncle told Lad that he was unable to pay the Rs. 275 fees.
Following that, Lad spoke to Patel about the financial health of the family. This is how Patel was convinced.
"Look how that decision paid us. Our school's name is now on the world map," said Patel. "But that time we didn't think about it all. We just wanted to give Rohit a chance and see that he hasn't disappointed us."
After joining the school team, Rohit scored an inning of 140 runs in a match. Following that, his name started cropping up in the Mumbai school and youth cricket circle.
"A few years back, Rohit called me during COVID-19, and I told him that he should help people. This is the only way to thank you" remembered Patel.