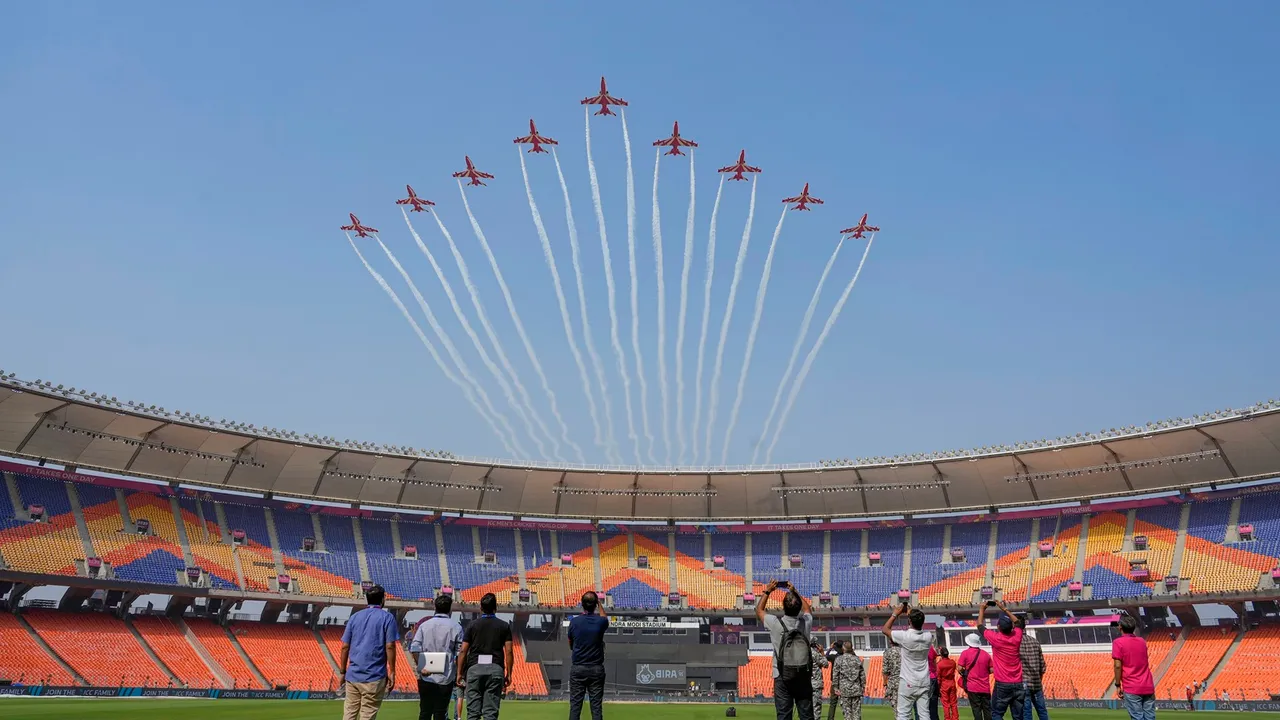 Ahmedabad: The Indian Air Force's aerobatic team Surya Kiran on Friday rehearsed for the air show it is scheduled to perform ahead of the Cricket World Cup final between India and Australia at the Narendra Modi Stadium here on November 19, an official said.
The Surya Kiran team held a grand rehearsal at the stadium and will also rehearse on Saturday before the final show, Gujarat Defence PRO said.
According to the PRO, the aerobatic team will enthral people for 10 minutes before the start of the final match to be played at the Narendra Modi Stadium in the Motera area of the city on November 19.
"As of now, an air show has been planned ahead of the final match, for which a rehearsal was held over the stadium on Friday," Gujarat Cricket Association (GCA) spokesperson Jagat Patel said.
The Surya Kiran aerobatic team usually comprises nine aircraft and has performed numerous air shows in the country.
The hallmark of their demonstration is loop manoeuvres in victory formation, barrel roll manoeuvres and forming various shapes in the sky using aircraft.