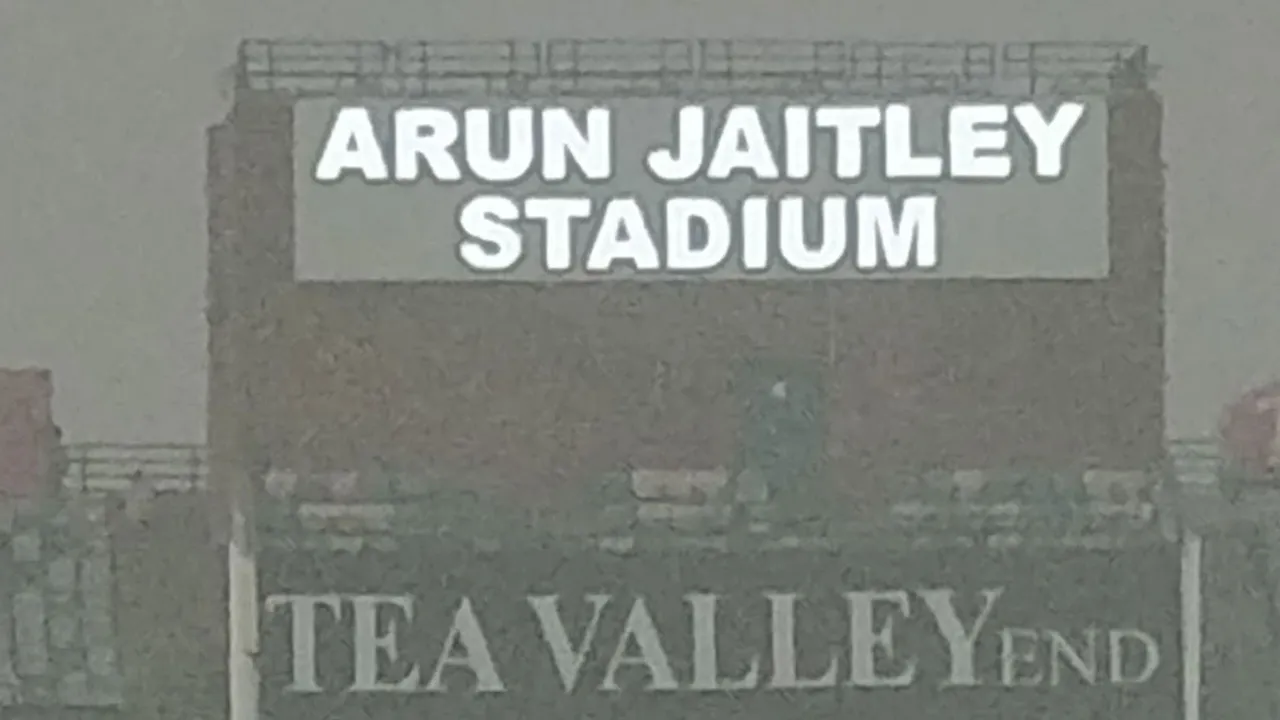 Mumbai: Is the International Cricket Council (ICC) risking the health of international cricketers who are scheduled to play in heavily polluted Mumbai and Delhi? 
The Bangladesh team had to cancel its practice session in Delhi on Friday due to bad air before the match against Sri Lanka on Saturday. It seems the ICC is ignoring its parameters regarding playing in severe pollution conditions.
According to Central Pollution Control Board data, the air quality index (AQI) was recorded at 413, which is a severe category as per the board's parameters. It also suggests that air quality is going to remain bad in the coming days in Delhi.
According to members' playing agreement conditions and terms for the ICC Cricket World Cup-related to environmental conditions read as follows, "As per the current playing conditions for all formats of international cricket, match officials have the authority to decide if it would be dangerous or unreasonable for play to take place or continue in extreme weather conditions. The matchday doctor (MDD) will report to match officials any concerning temperature, humidity, or air quality readings anticipated for the duration of the match day. The MDD, in consultation with the Chief Medical Officer (CMO), may provide medical recommendations to the match referee regarding any concerning environmental conditions. The ICC Match Referee will make the final call on how to manage environmental conditions on match day."
NewsDrum sent a questionnaire regarding pollution situations in Delhi and Mumbai to the Chief Medical Officer of the World Cup, Dr. Charles Minz, on Friday evening, but there was no response till this story was published.
"Air pollution is mostly observed in India during the autumn months (September end to November) due to large-scale crop burning," reads members' playing agreement conditions. 
"Although the government has set policies to reduce atmospheric pollution during this season and has markedly reduced air pollution, there remains a remote possibility. If relevant, on match days, both the CMO, the MDD, and the ICC Match Referee will monitor air quality, and the ICC Match Referee will be responsible for applying the ICC guidelines as required. Team doctors (TDs) are encouraged to inform the MDD and CMO at the matchday medical briefing if any of their players suffer from respiratory conditions such as asthma. These players will be at higher risk of exacerbation and will need to be monitored closely. TDs should also encourage their players on match days to inform on-field umpires if they are feeling unwell or having breathing difficulties due to the poor air quality."
Indian captain Rohit Sharma was asked about the pollution in Mumbai before the pre-match press conference against Sri Lanka.
"I mean, in an ideal world, you don't want a situation like this, but I'm pretty sure the concerned people are taking the necessary steps to avoid these kinds of situations," Rohit said. "It's not ideal; everyone knows that. But, looking at our future generation—your kids, my kids—they must get to live without any fear. So, yeah, every time I get to speak outside of cricket, if we are not discussing cricket, I always talk about this. You know we have to look after our future generation."