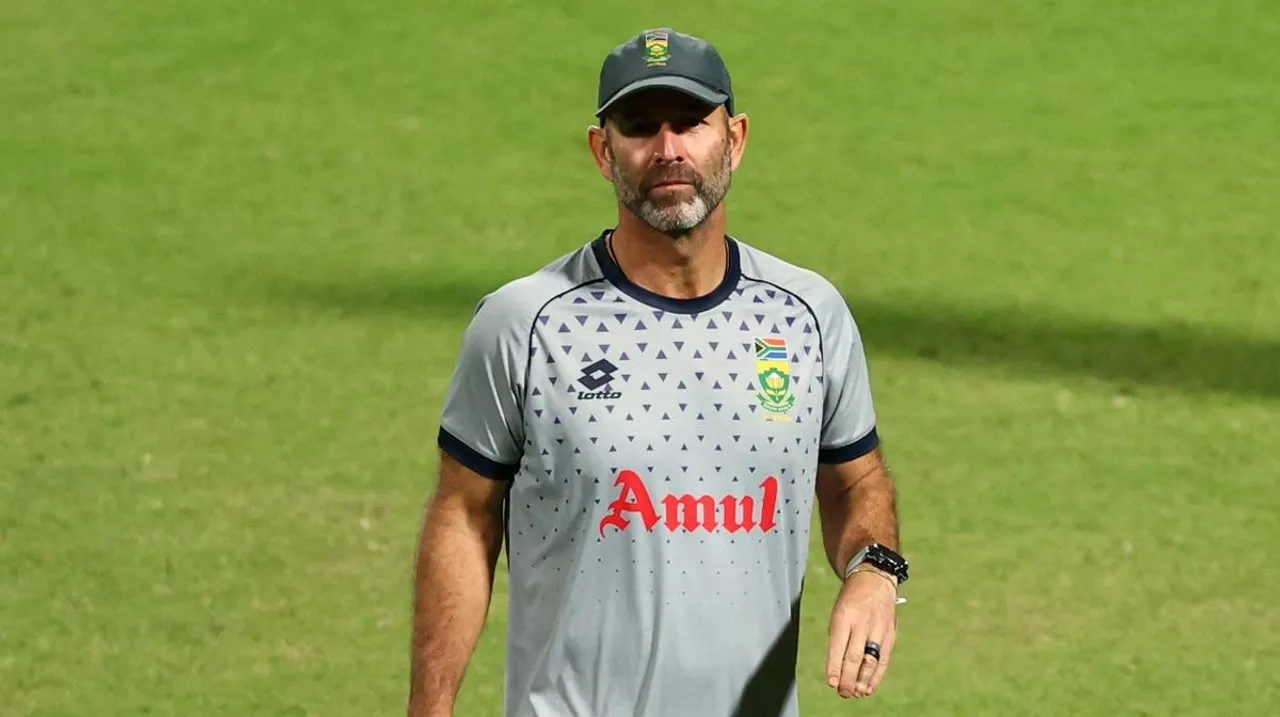 Kolkata: A disappointed South Africa coach Rob Walter will not watch the World Cup final after his team once again failed to make the cut, but said it would be "fitting" for the tournament's "best" team, India to win the coveted trophy on Sunday.
India have been invincible in the ongoing showpiece, storming into the World Cup final on the back of 10 consecutive wins. The hosts will take on record five-time champions Australia in the summit clash in Ahmedabad.
"To be honest, there's one per cent chance I'll be watching (final). And to be even more brutally honest, I actually don't care," Walter said after South Africa's bitter three-wicket loss to Australia in the second semifinal here on Thursday.
Walter, however, was quick to add that it would be fitting for India to lift the trophy at home. "But obviously, because of the World Cup being in India, it's always great for the home nation to win the World Cup," he said.
"I've got a lot of friends in the Australian change room, so I probably have a soft spot for a couple of them, especially the coach.
"But just seeing the support when we last played here against India and the way the fans rallied around the team, and the great hope and inspiration of winning a World Cup at home, I think it would only be fitting for India to win," Walter said.
"And in the same breath, they have been the best side in the competition and they've played the best cricket." Proud of Bavuma
Walter also backed the controversial selection of out-of-form skipper Temba Bavuma, who played the semifinal despite not being 100 per cent fit. "He marshalled the troops this evening unbelievably well. To give and get the game close, strategically the way he operated along with the senior heads around him on the field was brilliant," he said.
"The different pressures created through the field positions, I thought it was an excellent effort to defend that score.
"Sometimes it's not easy to walk through a tournament when you aren't delivering yourself but the batters around you are. But the important thing is that we operate as a unit," Walter said.
"He was the lead man that got us into this tournament in the first place. I think people forget that so I just wanted to make sure that he was aware of how important he is in this team and how proud I am of his efforts and the way he led throughout the tournament. I just told him how proud I am of him," Walter signed off.