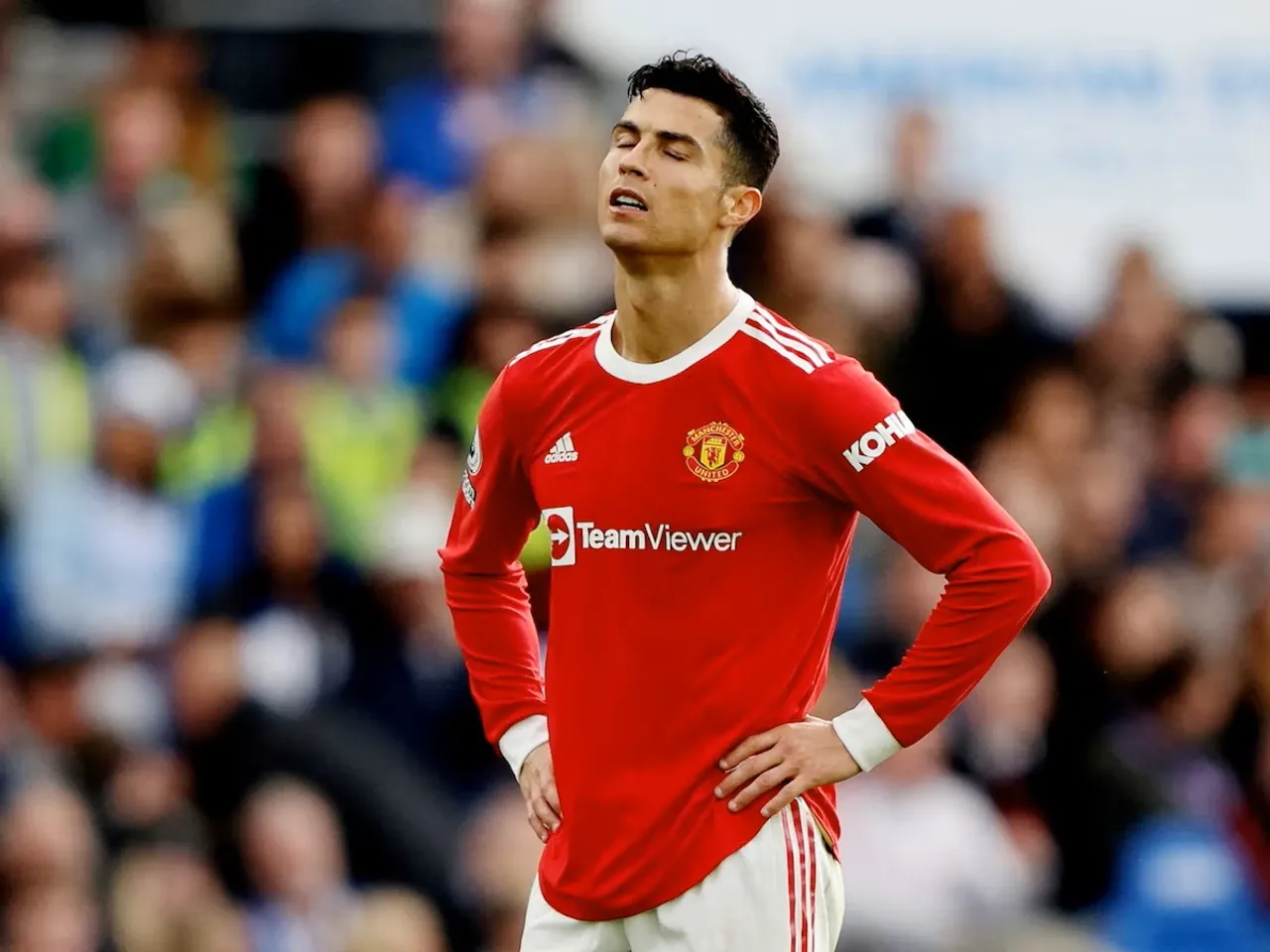 New Delhi: Following the bombshell interview of Cristiano Ronaldo with Piers Morgan, Manchester United is considering terminating the football Star's contract.
According to The Athletic's report, this legal action taken by Manchester United might lead to an annulment of Ronaldo's contract.
This news broke out after United released a press release on Friday stating "initiating the appropriate steps"
What actually happened?
In an interview with Piers Morgan, Cristiano Ronaldo rebuked United's owner, players and manager, both past and present.
Pundits demanded the player's dismissal after the incendiary interview, which, according to The Athletic's story, may actually happen.
During the interview, in response to Morgan's inquiry as to why he left the field during a match on October 19 against Tottenham, Ronaldo stated that he felt "provoked" by Ten Hag and that it is "not permissible" for a coach to send him in for three minutes.
Following 19th October's match, Manchester United's announcement to suspend Ronaldo from a match against Chelsea on October 22nd rolled out.
In the interview, Ronaldo told Morgan that he doesn't respect Ten Hag "because he doesn't show respect for me." He even went on to say that the club "tried to force me out."
"Not only the manager but the other two or three guys who are around the club ," he explained.
"I felt betrayed. I don't care, people should listen to the truth. Yes, I felt betrayed. I feel that some people didn't want me here, not only this year but last season too."
In August 2021, Ronaldo signed a two-year deal with Manchester United that included a one-year option. After periods with Juventus and Real Madrid, he returned to the team.
Fabrizio Romano from sky sports reported that the football star wanted to leave Manchester and pursue more ambition but the club hoped to keep him.
However following Ronaldo and Piers Morgan's interview, as per reports, Manchester United is gearing up to explore the possibility to sue Ronaldo for breach of contract.