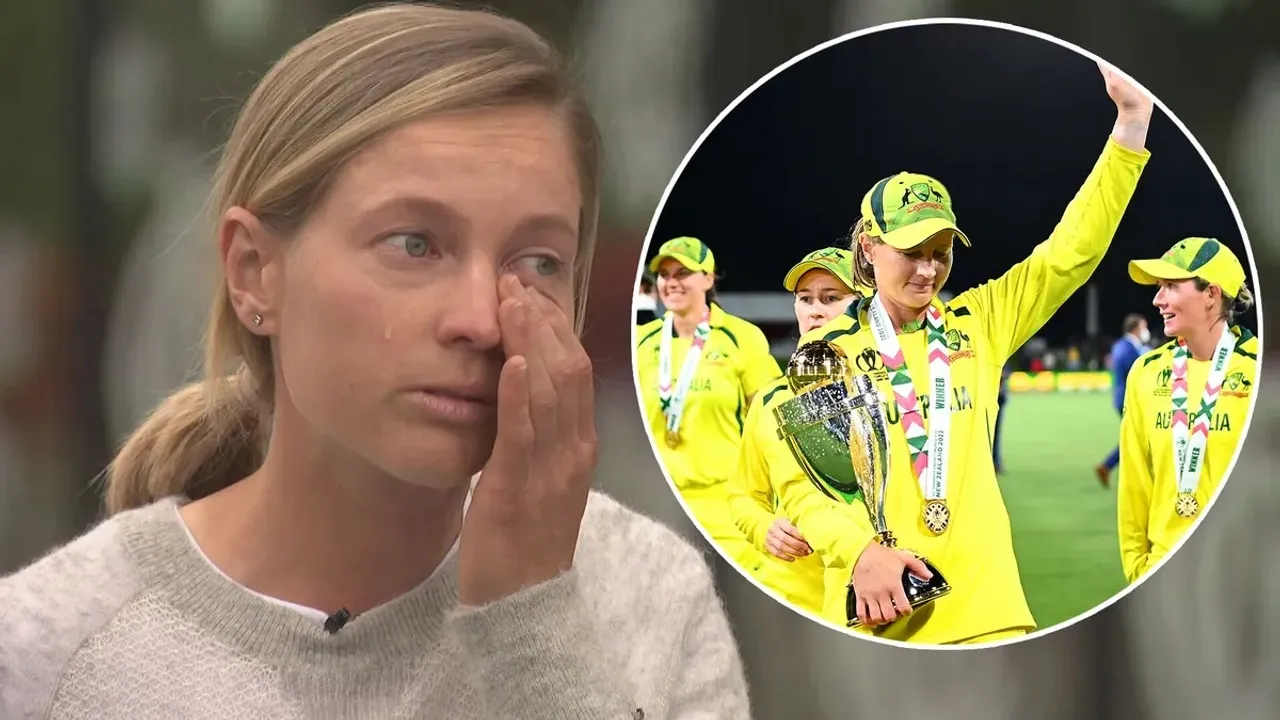 Melbourne: Meg Lanning, captain of Australia's all conquering women's cricket team, on Thursday announced her international retirement after a decorated 13-year-old career including seven world titles.
Out of those seven trophies, five were won by Australia under Lanning's leadership.
The 31-year-old also led Australia to a Commonwealth Games gold medal last year and is the country's leading run getter across formats with 8352 runs in 241 games (six Tests, 103 ODIs, 132 T20s).
Lanning, however, will continue to play in T20 leagues around the world.
"The decision to step away from international cricket was a difficult one to make, but I feel now is the right time for me," Lanning said in a statement.
"I've been incredibly fortunate to enjoy a 13-year international career, but I know now is the right time for me to move on to something new.
"Team success is why you play the game, I'm proud of what I have been able to achieve and will cherish the moments shared with teammates along the way." The success of Australia under a decade of Lanning's leadership mirrors the invincible run of the men's team in early 2000s.
Alyssa Healy, who captained the side in Lanning's absence, could lead the side on the multi format tour of India next month.
Lanning's retirement was not exactly a bolt from the blue, having missed the tours of England, Ireland and a home series against West Indies earlier this year due to an undisclosed medical issue.
She had also taken a six-month break in 2022 when she worked as a barista in a cafe in Melbourne.
"I've come to the realisation that I've probably been trying to convince myself a little bit over the last 18 months why I should keep playing and what it is that I want to achieve," Lanning said.
"I'm not someone who can do things half-in half-out. I've battled away a little bit trying to work all that out. But it sort of became quite clear, particularly over the last couple of days that this was the right call and what I'm ready for.
"Since I've made the decision I've certainly felt a little bit relieved, I guess, to have made a call and be a little bit clearer on what the next little bit looks like," said Lanning, who will also keep playing domestic cricket.
The Singapore-born cricketer made her international debut against New Zealand back in 2010. At the age of 18, she became the youngest Australia to score an international hundred, a 104 not out coming against arch-rivals England at the WACA ground in Perth in 2011.
The following year she smashed the fastest ODI century by an Australian, off 45 balls against New Zealand. Glenn Maxwell broke her record with a 40-ball 100 against the Netherlands in the ongoing World Cup in India.
She was handed captaincy at the age of 21, first as a stop gap arrangement before becoming full-time skipper in 2014.
The shock defeat to India at the semifinals of the 2017 World Cup was among the rare lows of Lanning's glorious captaincy tenure.
"On behalf of Australian Cricket, I would like to congratulate Meg on her incredible career as an Australian cricketer and all she has achieved as captain of the Australian women's cricket team," Cricket Australia CEO Nick Hockley said.
"One of the finest cricketers Australia has produced, Meg's supreme achievements with the bat have been matched by her inspiring leadership.
"As one of the best players in the world over a long period of time, Meg has made an immeasurable impact and led a generation which has helped revolutionise the game."