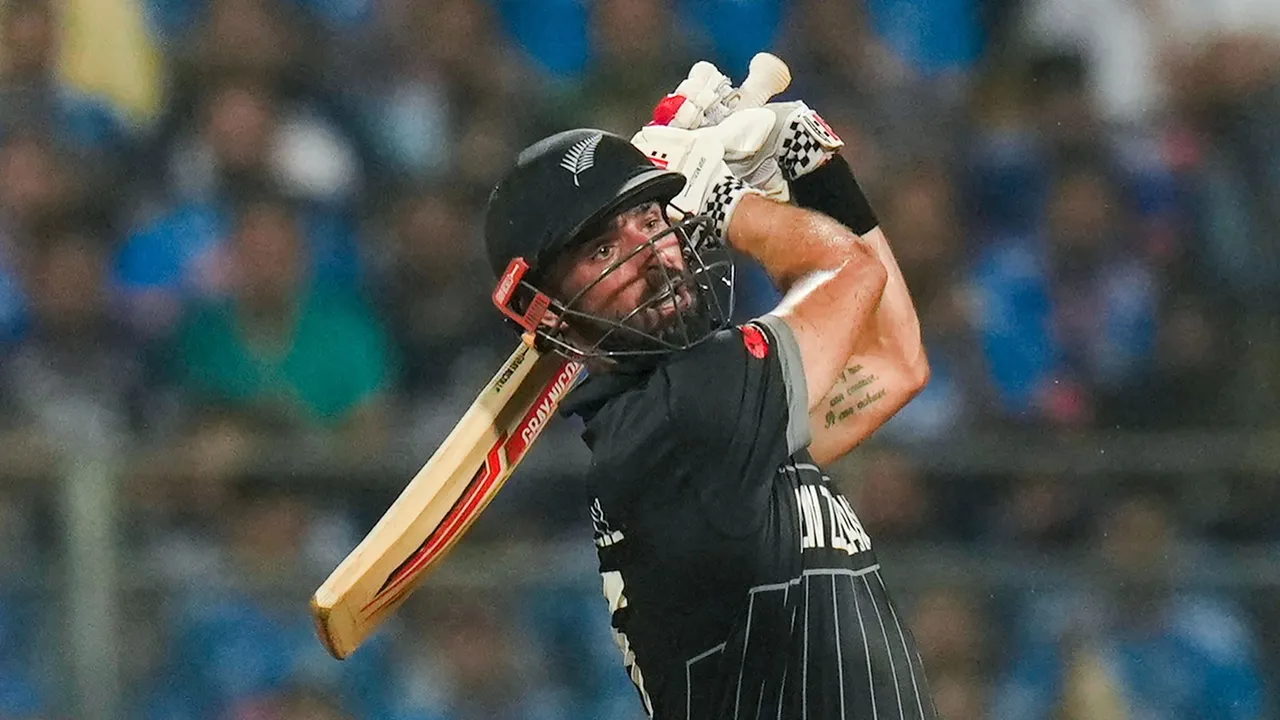 Mumbai: New Zealand batter Daryl Mitchell was not surprised by India's aggressive brand of cricket in the World cup semifinals and credited the seamers for making the ball talk after his lionhearted effort had kept them alive in the daunting runchase.
India captain Rohit Sharma set the tone with a brisk 29-ball 47 before Virat Kohli (117) scored his record 50th ODI century, Shreyas Iyer scored 105 from 70 balls and Shubman Gill hit an unbeaten 80 to power India to a mammoth 397 for 4.
It was the highest total for any team in semifinals of World Cup contests. In reply, New Zealand folded for 327, led by Mtichell's 134.
"That is the way they have played throughout the World Cup," Mitchell told reporters after New Zealand's loss.
"(India are) pretty true to what they have been doing. No surprises there, we had plans to try and combat it but credit where credit is due, they played pretty well.
"Disappointed to not get across the line. (At the) halfway mark I was hoping it would dew up a little bit and we might be able to chase it down with 10 overs left. But credit to India. To make almost 400 and bowl the way they did, credit to them." Mitchell said India pacers led by Mohammed Shami, who claimed 7 for 57 to take his wickets tally in the World Cup to a high of 23, had the ball talking in the game.
"All their seamers had the ball talking tonight. And in the first 10 overs have it swinging around and doing some things. They are all world class bowlers and there is a reason they are what they are," he said.
Like many other players at this venue who suffered cramps during the day-night games here, Mitchell too had to deal with the issue. At one stage, New Zealand appeared to be giving India a real threat but quick wickets in the middle coinciding with his cramps derailed them completely.
"There were a few things more than cramps that ensured we could not get over the line. Anytime a team puts on a total batting first, you need a lot of things going your way to be able to chase those totals down," said Mitchell.
With scores of 130 at Dharamsala and 134 in Mumbai against what has been the best bowling attack in this World Cup, Mitchell will return home with the distinction of dominating the home team's bowlers.
"It is always pleasing to be able to contribute to the team and help try and win us games of cricket. To be able to do it against India is obviously special. These are the moments in your career that you try to get up for. There are days when you have good days and bad days," he said.
Mitchell finished at the fourth spot in the list of most run-getters in the World Cup with 552 runs in 10 matches at 69, scoring two centuries and as many fifties in the process.
"I try and contribute to win games of cricket. You guys can judge my numbers and work out where that sits among all players. I just love playing for New Zealand and love getting stuck in," Mitchell said.
Mitchell also had a word of appreciation for the young Rachin Ravindra, who scored 578 runs in 10 matches with three centuries and two fifties to mark an incredible start to his career.
"He has obviously done very well and we are very proud to see him do that," Mitchell said.
"I always knew he had a tournament like this in him and I am sure he is going to play a major role for NZ in the years to come and am really excited for him. He is a good man first and foremost."