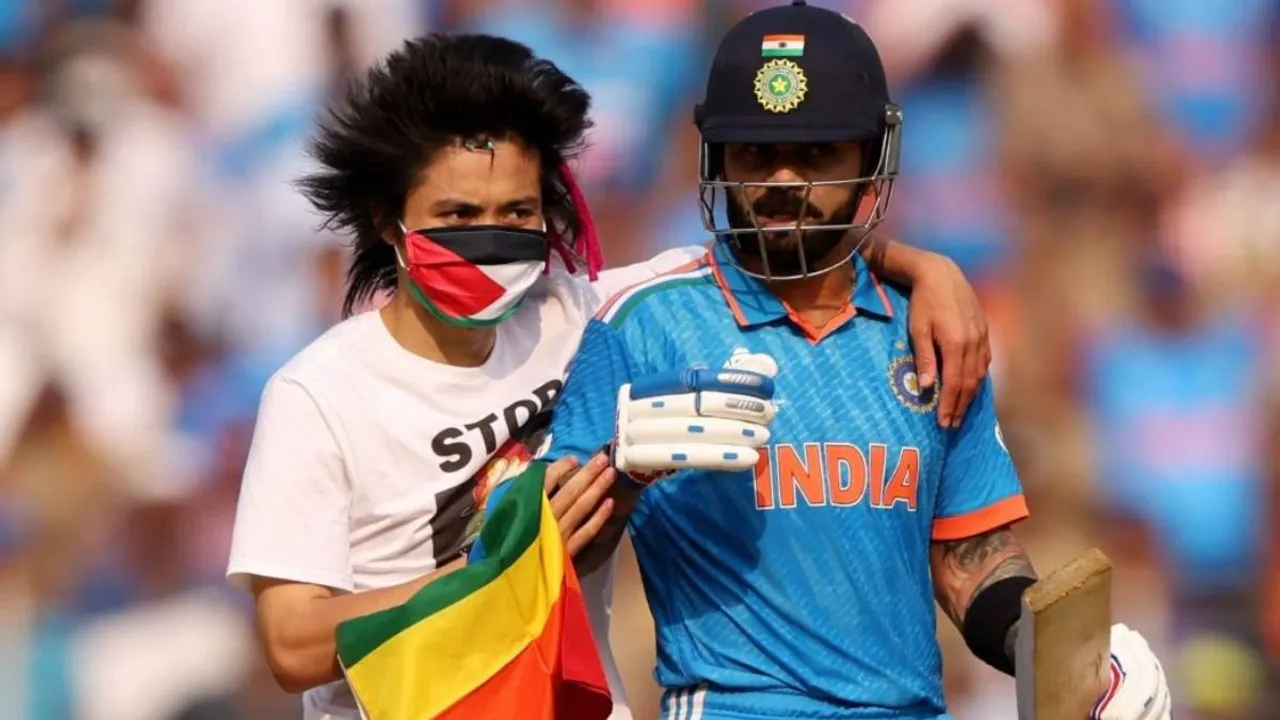 Ahmedabad: A pro-Palestine fan breached a tight security cordon to enter the field of play in a desperate attempt to hug Virat Kohli during the World Cup final between India against Australia here on Sunday.
The incident happened before the first drinks break.
The security personnel apprehended the man, who was identified as Wayne Johnson, an Australian of Chinese-Filipino origin.
He was arrested and taken to Chand Kheda Police station.
Political sloganeering is an offence at cricket games but with Johnson being a foreign national, it is not yet known what kind of action will be taken against him.
Johnson wore a face mask with design of a Palestine flag and a T-shirt with slogans on both sides.
On the front of the t-shirt, 'stop bombing Palestine' was written and on the back, 'Save Palestine' .
His sudden intrusion caught everyone unaware but the security was quick to apprehend him.
The ICC doesn't allow any political sloganeering during its event and any such act is also not allowed in India.
Israel and Palestine militant group Hamas have been engaged in a war since October 7, when the latter attacked a music festival in Kibbutz Re'im.