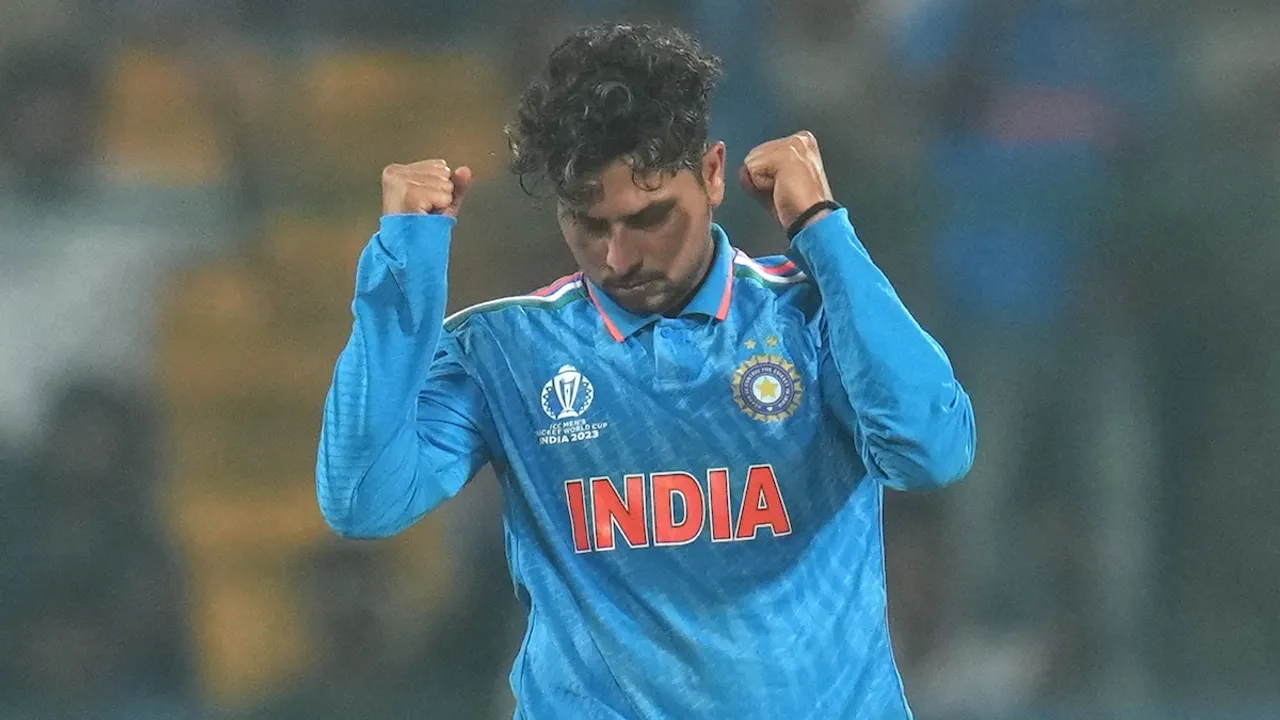 Bengaluru: Ahead of their World Cup semifinals against New Zealand, Indian left-arm spinner Kuldeep Yadav on Sunday said Wankhede remains a tough venue for bowlers, and the hosts would require early wickets to get on top of the Kiwis.
India will face New Zealand in the last four match in Mumbai on Wednesday.
"It is a difficult venue to bowl. The bounce is true and batsmen often dominate there. Unlike in T20, of course, the bowlers have plenty of time to come back into the game," said Kuldeep after India defeated the Netherlands by 160 runs to finish their league engagements on an all-win note.
"But yes, you need a couple of early wickets to get on top of the game and opponents." The match against New Zealand will be a repeat of their 2019 semifinal in Manchester which the Kiwis won by 18 runs.
However, Kuldeep did not read too much into past records.
"The 2019 semifinals (against NZ) was four years ago. We have played a lot of bilateral series after that, so we know the conditions (in India) and so do they. Our preparation has been good and we have been able to play good cricket throughout the tournament.
"So, we expect to continue in the same vein in the next match as well," he said.
Kuldeep has played a key role in India's spin department, taking 14 wickets from nine matches at a fine economy rate of 4.15.
Playing down the pressures of a knockout match, Kuldeep said his focus would be on working on his strengths.
"I just work on my rhythm and strengths and focus on how batsmen are trying to play me. My aim is to land the ball on the good length area as much as possible.
"I just keep focusing on the process rather than on wickets. Hopefully, it will work in the next match also," he added.
'KL Rahul's impressive' ============== Since his return to top-flight cricket after a long injury lay-off, KL Rahul has done well in his designated role as a wicket-keeper batter.
India's fielding coach T Dilip lauded Rahul for making a wholehearted effort.
"He has been doing truly amazing wicket-keeping at present. He came from a long injury layoff, so, that was really challenging. But he came up really well. He's someone who's been doing wicket-keeping from a young age. So, that is not a problem.
"I'm quite happy the way he is moving laterally. And also, for his height, you can see that the low catches which he is taking forward are outstanding," said Dilip.