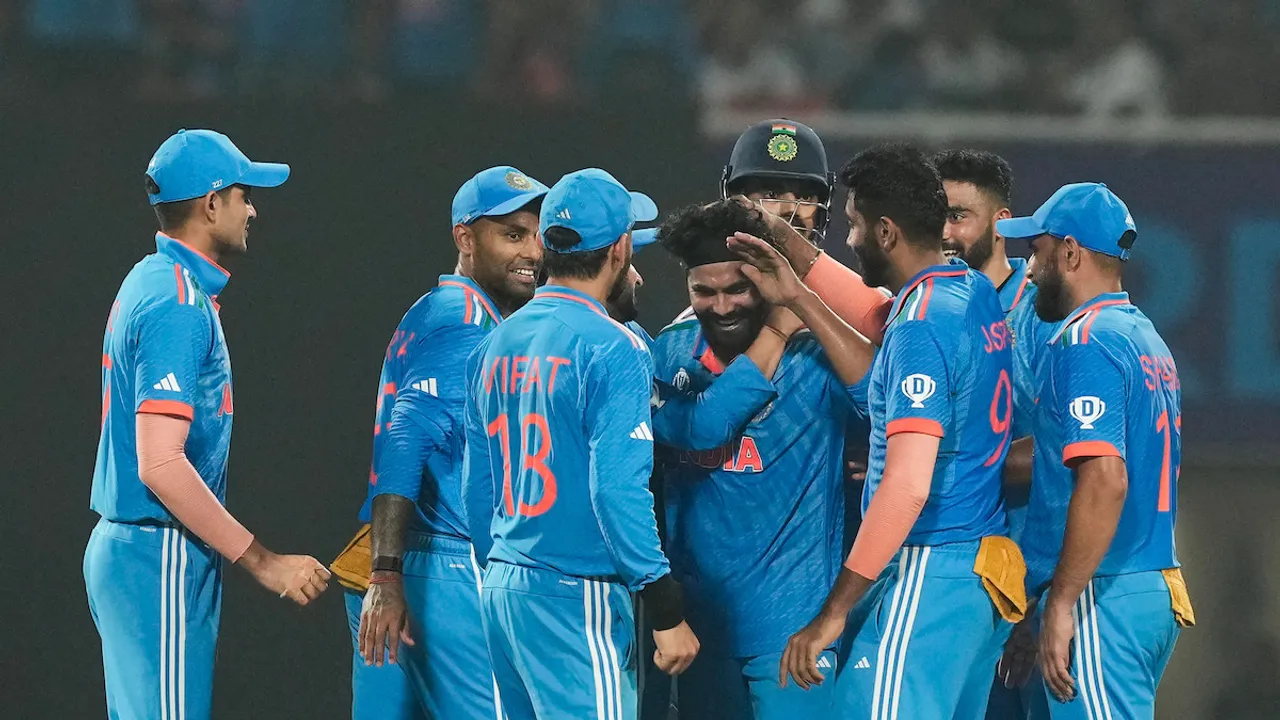 Kolkata: South Africa head coach Rob Walter blamed their bowling for giving away 70-80 runs extra in their World Cup game against India, who outclassed them by 243 runs here on Sunday.
Opting to bat on a slow Eden Gardens track, India got off to a blistering start before Virat Kohli's 49th ODI century pushed them to 326 for five.
"It would be very short-sighted and unfair of me to blame the pitch," Walter said at the post-match media interaction.
"One side gets 320, and we get bowled out for 80. That doesn't sound right, does it?" he asked.
"So, to be fair, as I said, 320 was too much on that pitch. I think we'll all reflect on that and say that that was probably 70 or 80 too many.
"But, on the other side, I think India were excellent. And I wouldn't blame the pitch on that part." The pitch wasn't the most favourable for playing shots but the Indian batters did well enough to post a formidable score.
"India were far superior than we were today. There's no two ways about that. Just like we've played in this tournament, we've been far superior than other teams that on a piece of paper look evenly matched or potentially superior.
"It's not very often you get to play at the full Eden Gardens against India in a World Cup. So, from that point of view, it was exciting for me more than anything else. And I genuinely felt that the players were excited by the occasion.
"I mean, I can't speak for them individually, but I didn't get a sense of a huge amount of nerves prior to the game. That said, our execution probably let us down more than anything else and put us on the back foot," he said.
Left-arm pacer Marco Jansen has been their outstanding bowler in the powerplay, but in front of a packed 67,000 Eden Gardens, he lost his rhythm and gave away too many extras up front.
"To be honest, it's a gift, isn't it? Being able to run out in front of 75,000 in a game like today and so many learning opportunities out there." Firmly backing Jansen, the coach said he would bounce back before the knockout phase. Both teams have secured their berths in the semifinals and the loss only cost them a top of the table position heading into the knockout phase.
"Fortunately for us you know today wasn't a must-win fixture. It was just an opportunity to play against a really good team and yeah, he struggled today but as I said he's got the skill set to bounce back and be effective the next time around.
"What he does have now is the value of having already run out, competed, felt what it's like to be in a cauldron with 70,000 people cheering against you. And you'll have that as experience that's invaluable. You can't get that anywhere else but here," the coach added.