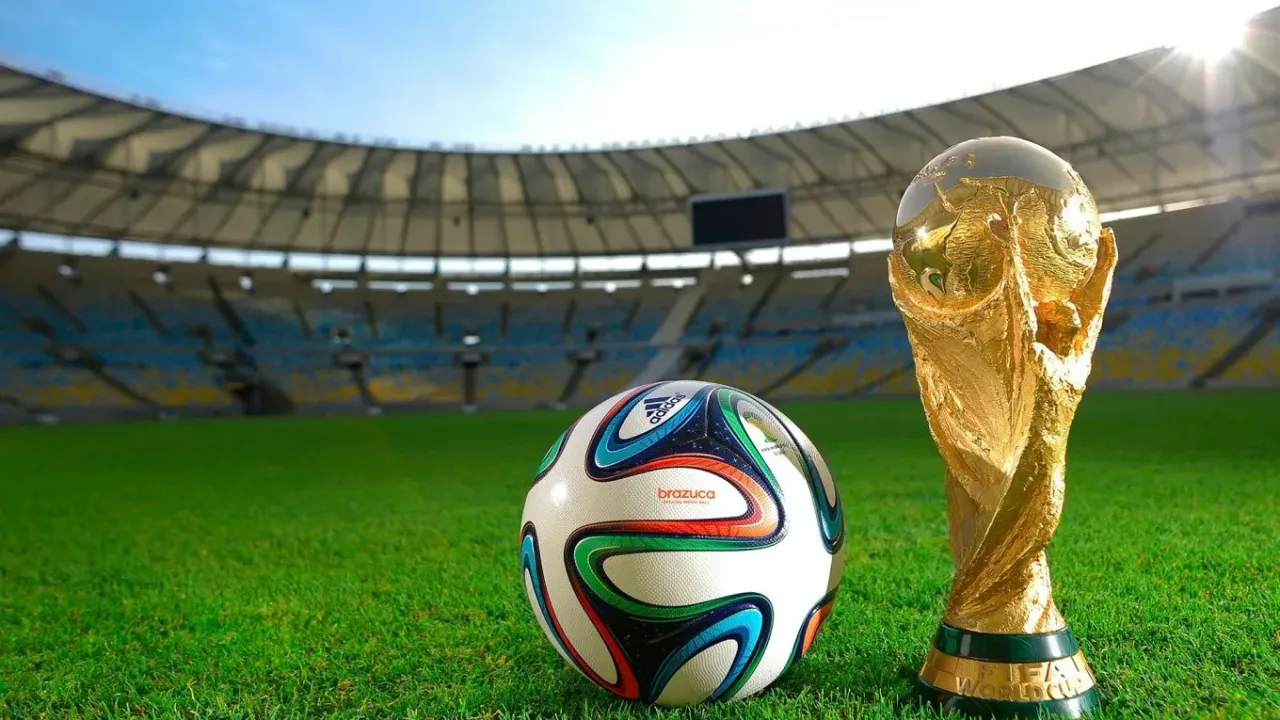 Kolkata: Well, this is a challenge that seems more formidable than climbing Mount Everest without oxygen support, as per every possible evidence. But then, as a diarrhoeic follower of the game, I do sense an imminent possibility.
The very first significant Asian bibimbap in a universe filled with fine-blooded steaks was indeed the 1966 edition, held in and won by England. Where enigmatic North Korea stunned pedigreed aspirants Italy and gave Portugal a dogged fight, 3-0 up before losing 5-3 courtesy of the wiles of the legendary Eusebio. Subsequently, the other Korea and Japan have put up interesting shows while Saudi Arabia seems intent on striking oil on-field.
On Saudi Arabia, though, I must press pause as the narrative digresses to some accepted urban myths, about genetic disposition and mental readiness. It is often suggested, as if some Aryan dominance theory, that only European origins (extending organically to Latin America), have the physiological acumen to crack such contact encounters. Truthfully, such thinking is validated by the Hall Of Fame connected to the tournament, with no African or Asian team daring to possess the Jules Rimet Cup or its successor.
This is actually an eclectic form of racism, wherein genetic construct becomes an alibi for dominance, as faithfully narrated in the history books over time. Almost like the Nazi theories that damaged our collective consciousness, it actually is a false representation of truthful human potential. As in most earthly endeavours, except arguably historical efficacy, the emerging continents have taken the pants off the legacy heroes.
Truthfully, the issue actually has to do with skill development, a corporate HR matter as opposed to a fundamental construction parameter. In the 1982 Delhi Asiad, India could compete sincerely with Saudi Arabia, losing narrowly in the quarter-finals, while four decades further we are clearly no match for the footballing sheikhs. Ancient mariners like me would vouch that teams like South Korea and Japan were genuinely at par with India, as proven by multiple Merdeka or Nehru Cup encounters.
This does validate the theory, however tenuous, that success in the playing field of soccer is actually a systematic process and not necessarily an architectural exception like Brazil and Germany. Truthfully, both can co-exist merrily in the finest stage of all, with the tipping point of ascendancy being simply an aspect of readiness and not petty destiny.
This year though buoyed by the influence of Saudi Arabia, for a change unconnected to petroleum, a certain optimism erupts. That may be not this time, but perhaps next, the Cup will witness a winner not quite expectedly Brahmanical. Unlike the bullet train-like Japanese and Koreans, the Arabs can be large as well, so perhaps some of the fabled power differences with the effluent demographics may well recede.
Having lost much of its traditional hegemony over the universe at large, thanks largely to China and India, the West is desperate for symbols of archaic supremacy, like visa regimes for example. Which must be busted pronto and this should well be a Pan-Asian agenda, to enthuse citizens of the region to win this great game. Now that the larger battles of technology and market potential are well and truly sealed, newer vistas, central or otherwise, must be lovingly encouraged.
As the World Cup unfolds much drama will be grimly unearthed, including listless elimination encounters with penalty shootouts, the equivalent of firing squads when poetic justice could well be administered. What this tournament direly needs is an outlier to succeed and pocket the medals, as it will be insanely unromantic if France or Argentina do a calculated encore.
Do I love Saudi Arabia? The answer is a vehement nay, for evidence in human rights and allied arrogance, as well as hostility to beer. But if they get anywhere close to one of the final bastions of racist supremacy, the Cup what else, many will be cheering from the rooftops, sipping lemonade in due deference.