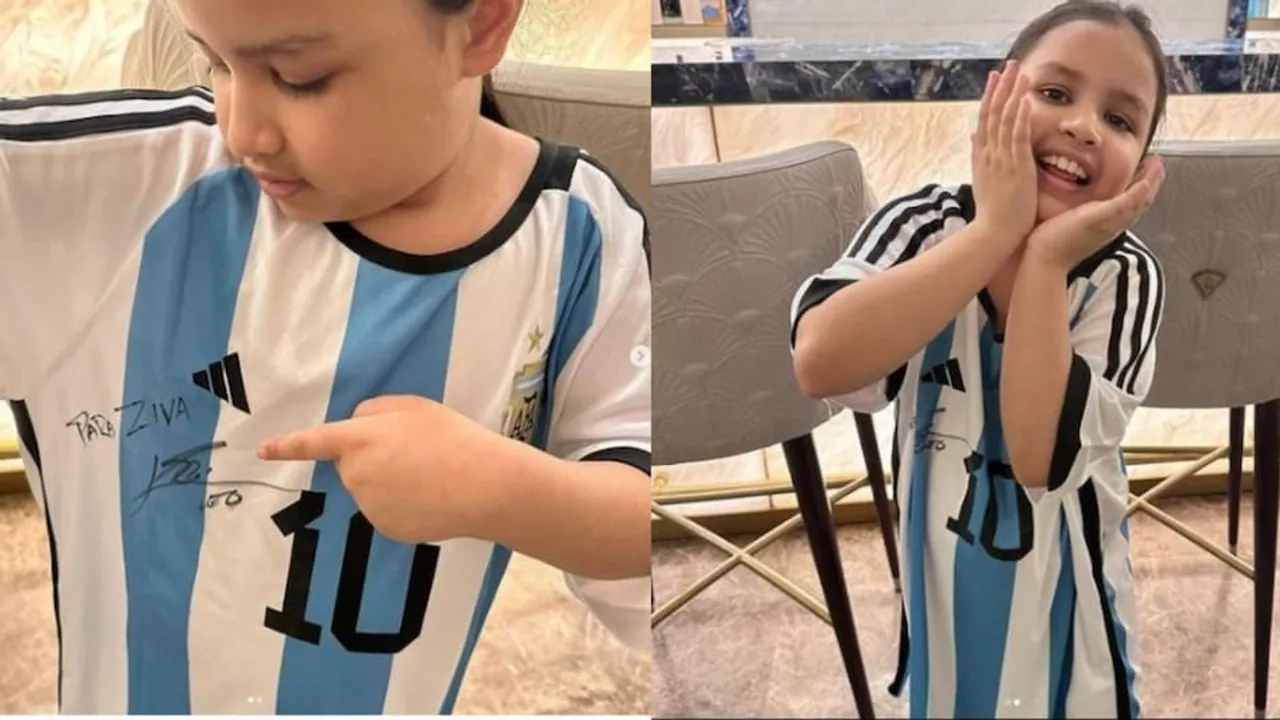 New Delhi: Messi who is undeniably considered the best footballer of all time led Argentina to win the FIFA World Cup under Lionel Messi's leadership, defeating France in the championship game on penalties. Following this, people not only from Argentina but around the world have been celebrating Argentina's third victory World Cup victory.
Making this Christmas merrier for Ziva Dhoni, daughter of MS Dhoni, Lionel Messi gifted a signed Argentina jersey to the little toddler.
Ziva Singh Dhoni uploaded a picture of herself in the jersey on her official Instagram handle. The cation reads "Like father, like daughter!" #commonlove #merrychristmas". In the picture Ziva has a huge smile on her face making it evident that her happiness knows no bounds. Messi's signature can be seen in the images. He wrote "Para Ziva," which is Latin for "For Ziva."
As it appears the father-daughter duo share a common love for football and renowned player Messi. The post has received over two lakh likes since it was shared. The legendary Indian cricketer MS Dhoni enjoys playing football and has regularly been sighted practising with Chennaiyin FC, a team in the Indian Super League that he co-owns.
Honouring the star player Lionel Messi, Argentina Football Association released an advertisement to thank Messi for his exceptional performance at the FIFA World Cup 2022 held in Qatar. A young kid has been shown in the commercial getting the World Cup trophy and opening presents under the Christmas tree. He takes the trophy in his hands and kisses it after saying, "Thanks, Papa Noel." Papa Noel, the name of Santa Claus in Argentina, has been changed in honour of Lionel Messi.