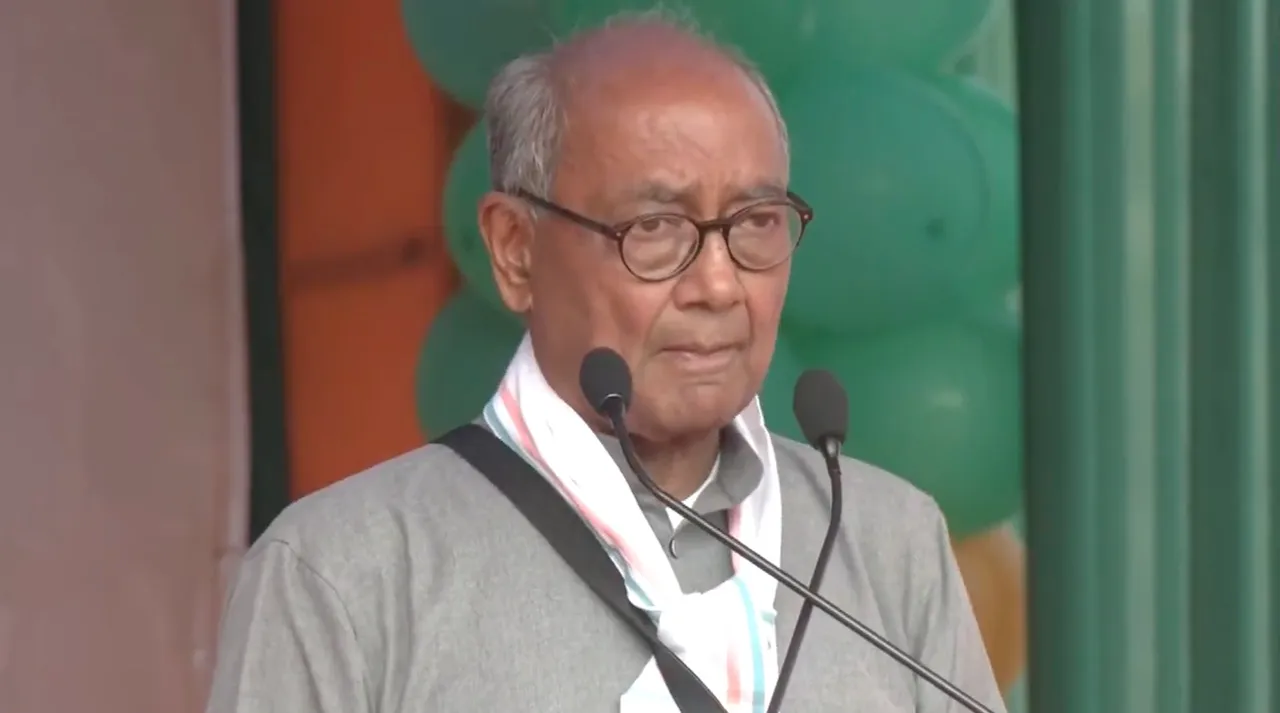 New Delhi: Senior Congress leader Digvijaya Singh is known for his foot-in-the-mouth comments. He has often courted controversies and forced his party to distance itself from his remarks on many occasions.
But his latest statement seeking proof of the surgical strike on terror camps in Pakistan and Pakistan-occupied Kashmir seems to have overshadowed Rahul Gandhi's Bharat Jodo Yatra during its last leg in Jammu and Kashmir.
"They talk of surgical strikes. They claim to have killed so many people but no proof is given. They are ruling by peddling a bundle of lies," Singh said, addressing a rally at Vijaypur in Samba district in the Jammu region.
The remarks, which came on a day when the country is celebrating Parakram Diwas on freedom fighter Netaji Subhas Chandra Bose's birth anniversary, have given enough ammunition to the ruling Bharatiya Janata Party (BJP) to attack Rahul Gandhi and the Congress party.
The BJP is expected to go after the Congress, especially since the former Madhya Pradesh chief minister chose to comment on the surgical strikes in a place most affected by cross-border terrorism.
Singh has successfully shifted the focus from Rahul Gandhi's yatra to an emotive issue of surgical strikes. The BJP alleged that the Congress was blinded by its hate for Prime Minister Narendra Modi and Singh's remarks were an insult to the armed forces and the Indian citizens.
The Congress has already gone into a damage control mode insisting that these are Singh's personal remarks and that it has always stood by the armed forces.
Singh has often landed the grand old party in trouble with his statements. Many Congress leaders have privately blamed him for the party's crushing defeat in the 2014 Lok Sabha elections, arguing that he had antagonised the majority community with his pro-Muslim statements.
In fact, veteran Congress leader AK Antony in his report on the factors that resulted in the party's decimation in 2014 cited the perceived minority appeasement as one of the main reasons for the poll debacle.
Some of the Congress leaders in private conversations call Singh a stooge of the BJP and the one who is out to destroy the grand old party.
It remains to be seen how Rahul Gandhi will manoeuvre the bombshell dropped by Singh on his yatra.