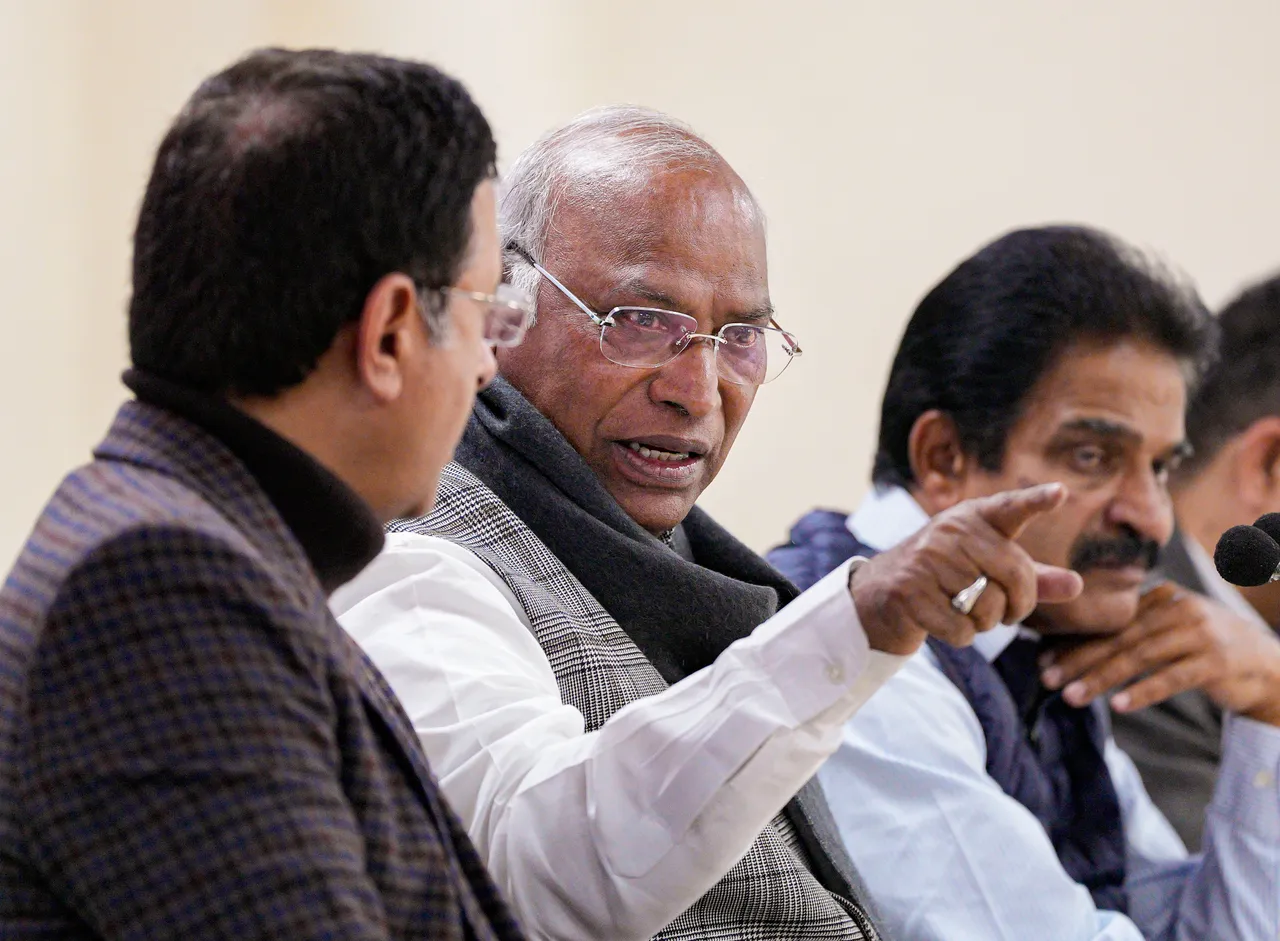 New Delhi: It has been almost six months since veteran leader Mallikarjun Kharge took over as the Congress president but he is yet to take complete control of the party due to the continued interference of Rahul Gandhi's 'Man Friday' KC Venugopal in the organisational matters.
Though Rahul Gandhi has ensured that Kharge's writ runs large in the party by refusing to meet anyone regarding organisational affairs, Venugopal seeks to undermine the new Congress president's authority at every step.
Also read: Will Kharge remove KC Venugopal on popular demand?
According to well-placed sources, an ongoing tussle between Kharge and Venugopal is delaying the constitution of the new Congress Working Committee (CWC), the party's highest decision-making body and the appointment of new office bearers.
The new team should have ideally taken over soon after the three-day 85th plenary session that was held in Chhattisgarh capital Raipur in February last week. The session ratified Kharge's election as the Congress president and paved the way for him to carry out the organisational reshuffle.  
But Kharge hasn't been able to carry out the exercise even after the plenary session.
The sources claimed that Venugopal is "misusing" Rahul Gandhi's name to get his favourites in the CWC and the new team of party functionaries. Many senior Congress leaders, unhappy with Venugopal's style of functioning, have apparently flagged this issue with Kharge. They have also repeatedly opposed the way Venugopal controls access to Rahul Gandhi.  
A Lok Sabha member from Telangana had a tiff with Venugopal who tried to stop him from raising the party issues directly with Rahul Gandhi. Venugopal asked the Member of Parliament to discuss the issue with him rather than Rahul Gandhi. This had enraged the Telangana leader.
It is well-known in Congress circles that the emergence of the group of 23 dissenters, known as G-23, was largely due to centralisation of power with Venugopal. 
To ensure Kharge's authority is not undermined, Rahul Gandhi needs to rein in Venugopal. It is he who has to dispel the notion that Kharge is merely a puppet or a rubber stamp of the Gandhi family.