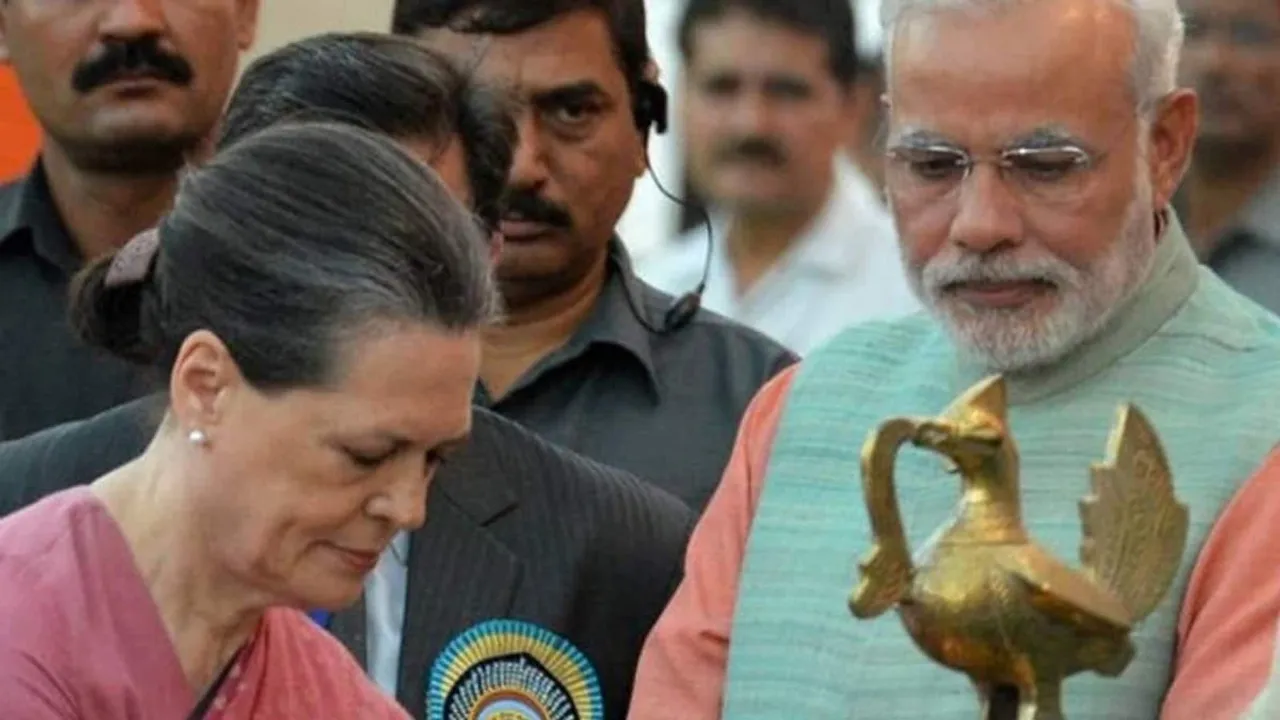 New Delhi: A "special session" of Parliament called by the Modi government for five days between September 18 and 22 triggered a series of speculations.
Even as the session will mark the functioning of the new Parliament on Ganesh Chaturthi, an auspicious day in the Hindu calendar, the duration of five days has left the opposition clueless on the agenda.
The special session amid speculations of a snap poll by several opposition leaders has given birth to many speculations including the introduction of the 'One Nation, One Election' Bill, Uniform Civil Code Bill and Women's Reservation Bill.
Out of these bills, only the Women's Reservation Bill can be passed in five days.
This Bill will bring a separate quota through an amendment to the People's Representation Act.
The Women's Reservation Bill proposes to reserve 33% of seats in the Lok Sabha and State Legislative Assemblies for women.
History of Women's Reservation Bill
It was first introduced in the Lok Sabha as the 81st Amendment Bill in September 1996 by the Deve Gowda-led United Front government. The Bill failed to get the approval of the House and was referred to a joint parliamentary committee which submitted its report to the Lok Sabha in December 1996. But the Bill lapsed with the dissolution of the Lok Sabha.
In 1998, the Atal Bihari Vajpayee-led National Democratic Alliance (NDA) government reintroduced the Bill in the 12th Lok Sabha. After the Law Minister M. Thambidurai introduced it, an RJD MP went to the well of the House, grabbed the Bill and tore it to bits. The Bill failed to get support and lapsed again.
The Bill was reintroduced in 1999, 2002 and 2003. Even though there was support for it within the Congress, the BJP and the Left parties, the Bill failed to receive majority votes.
It may be recalled that Congress Chairperson Sonia Gandhi has written to PM Modi twice asking why the government is not passing the Women Reservation Bill.
In fact, Congress tried to get the Women's Reservation Bill through right before the end of the UPA-2 government.
In such a situation, top sources in the government believe that Congress will not be in a position to oppose this bill and this will send a big shock to the opposition alliance because regional parties like Samajwadi Party, Rashtriya Janata Dal, JDU, NCP and many other will oppose this bill.
While the sources believe that the bill will dent the interests of the opposition alliance, it will also be a masterstroke to woo women voters who are roughly half of the electorate and they vote in large numbers.
The Modi government has historically been supported by women voters due to most of the central government schemes benefiting them including Ujjawala Yojana, PM Awas Yojana and building toilets among others.