Why Subramanian Swamy loves to troll Hiren Joshi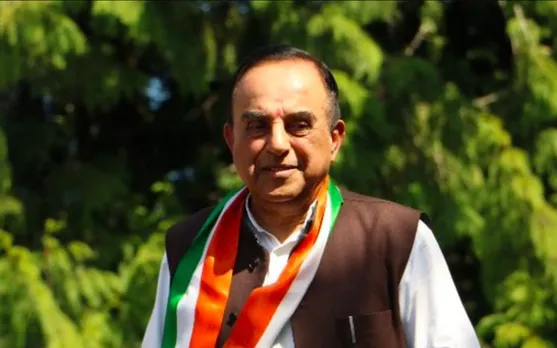 This is the second time former cabinet minister and Rajya Sabha MP Subramanian Swamy has named Hiren Joshi, OSD (Communications & Information Technology), Prime Minister's Office (PMO), in his tweets. Swamy, who doesn't mince his words and keeps attacking the Modi government on regular basis despite being a BJP member, has alleged that Hiren Joshi attacks him on Twitter via paid trolls.
Also read: Arvind Kejriwal attacks Hiren Joshi; accuses PM's media advisor of abusing and threatening media
Although Swamy hinted in a reply to a tweet that he was ready for reconciliation when he said "It takes two clap", he continued with this attacks against Joshi and the alleged 'troll army'.
It is difficult to predict where this fight will lead to but Swamy knows well who he has picked to tussle with.
The importance of being Hiren Joshi
Any journalist who covers the government understands the importance of Joshi in PMO.
On some matters, Joshi, who's been with Prime Minister Narendra Modi since his Gujarat days, even acts as Modi's alter ego.
"His official remit is media, communications and information and technology but in reality, he's much more powerful," said a journalist who tracks PMO.
"Though he doesn't have a say in economic policies and schemes. But when it comes to communications, he's the one deciding the digital and mainstream media narrative," the journalist added.
The journalist said that the recent "Baba Mil Gaye" narrative after the Gyanvyapi survey is an example of how he sets the agenda.
"He uses the strength of IT cell and has also contracted several other digital agencies run by BJP supporters. The narrative is sent by him, which is then widely circulated among BJP and affiliate groups. The Twitter handles take it over from there," said another journalist.
The social media tracking cells set up by him regularly track criticism of PM Modi and respond with swiftness. "The content and research come from him and his office. The Twitter ecosystem responds to it quickly. Several professors and former and present-day journalists are a part of an ecosystem that takes his narrative to the layman. His narrative defines TV and newspapers' headlines too," the journalist added.
Another journalist said that Joshi became prominent in terms of deciding the media narrative after the demise of Arun Jaitley. "Before 2019, Jaitley handled the mainstream narrative and top-level media engagement. But after his passing away, Joshi filled that vacuum. He's the eyes and ears of Prime Minister," the journalist added.