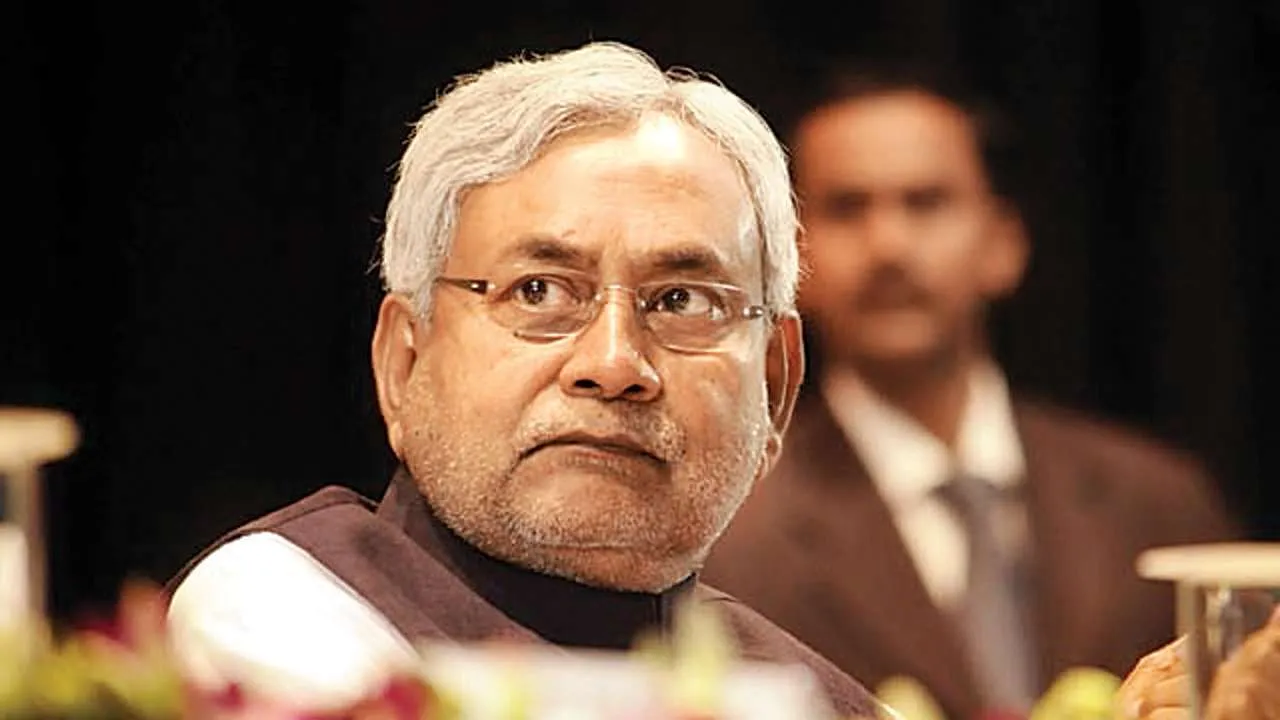 New Delhi: Bihar chief minister Nitish Kumar has asserted that he would prefer to die instead of having an alliance with the Bharatiya Janata Party (BJP) once again.
"The question does not arise. Mar jaana qabool hai lekin unke saath jaana humko kabhi qabool nahin hai (I would rather die than join hands with the BJP again," he said with Rashtriya Janata Dal (RJD) leader and deputy chief minister Tejashwi Yadav sitting next to him.
Kumar's remarks came in response to a resolution by the BJP's Bihar unit, which accused him of abusing Prime Minister Narendra Modi's trust and rejected speculation of a reunion with an unpopular chief minister.
But this is not the first time that Kumar has vowed not to have any truck with any political party.
Also read: What is brewing in Nitish Kumar's party?
After having snapped his 17-year-old ties with the BJP in 2013 over the naming of the then Gujarat chief minister Narendra Modi as its prime ministerial candidate, Kumar had vowed that he would never ever revive his alliance with the saffron party.
Four years later in 2017, Kumar had no qualms about once again joining hands with the BJP after he decided to dump the 'mahagathbandhan' or grand alliance, also comprising the RJD and the Congress apart from his Janata Dal (United).
This time again, he promised to have no truck with the RJD, a party led by his arch-rival in Bihar politics Lalu Prasad. The two socialist leaders - Kumar and Prasad - were once together in the erstwhile Janata Dal.
Cut to 2022, Kumar was back with the RJD and going all guns blazing against the BJP for allegedly trying to split his party.  
Such frequent switches have earned him the sobriquet of 'Paltu Ram' (turncoat) of Bihar politics.
On Monday, the 71-year-old chief minister said his decision to revive his party's alliance with the BJP, following corruption cases against Tejashwi Yadav and his father Lalu Prasad was a mistake.
He accused the BJP of going after Tejashwi Yadav deliberately and without any basis.
"Listen carefully. They went through so much effort. They slapped cases against Tejashwi and his father to get me on board. Now again, they are trying to get after them. These people keep doing such things," Kumar said, attacking the BJP.
The JD(U) leader dismissed the BJP's claim that it will win 36 out of the 40 Lok Sabha seats in Bihar in the Lok Sabha elections next year.
He reminded the BJP that it had achieved its biggest poll success because of the alliance with him. "The BJP even got votes of his supporters, including Muslims, who have always been wary of its Hindutva ideology," Kumar said.
Earlier, Bihar BJP chief Sanjay Jaiswal had ruled out any alliance with Kumar. "We have sought to stamp out rumours among our party cadre about such a realignment. Of course, the chief minister has the proclivity to oscillate like a pendulum. But we are not going to be cheated by him again," he said.
"Nitish Kumar has grown hugely unpopular. It was his unpopularity that had caused his JD(U) to do badly in the assembly polls of 2020 when we did much better. The Prime Minister showed magnanimity in deciding to stick to the promise made before elections and Nitish Kumar, the habitual betrayer that he is, abused the PM's trust," he added.
It will be interesting to see if Kumar sticks to his word this time.