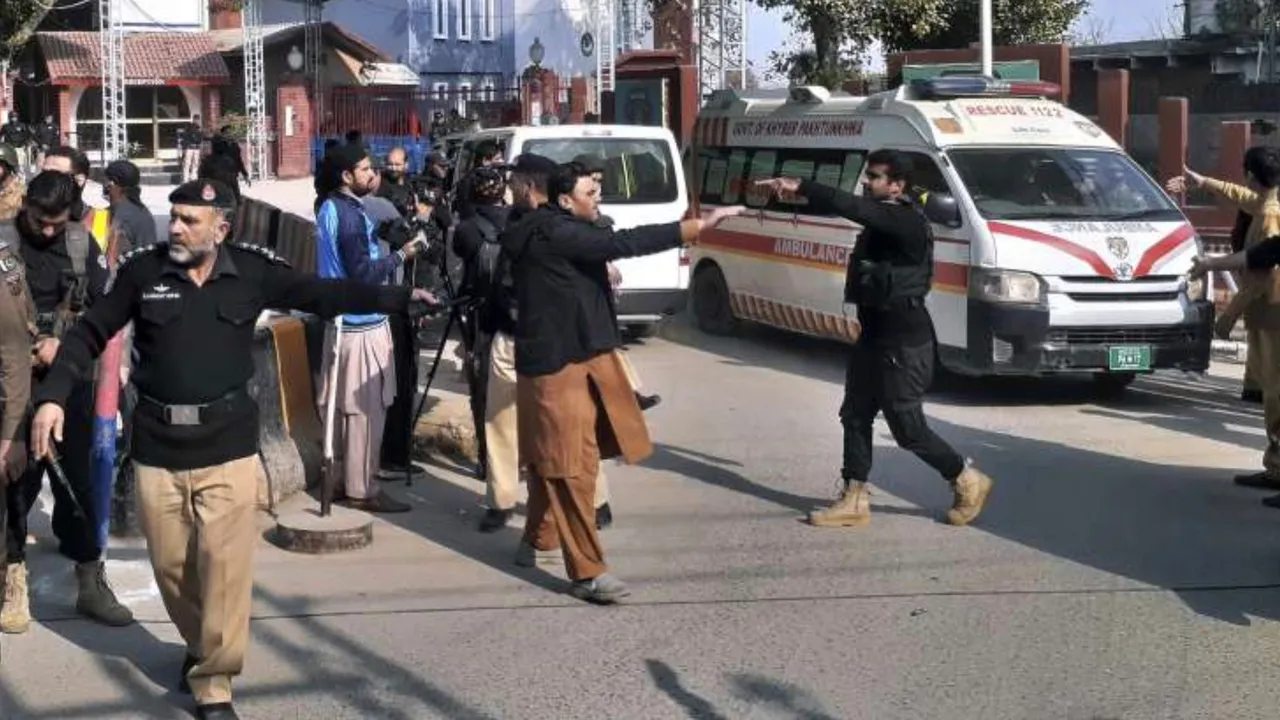 Peshawar: A powerful suicide blast ripped through a mosque during afternoon prayers on Monday in the high-security zone in Peshawar city in Pakistan, killing at least 28 people and wounding 150 others, mostly policemen, security and health officials.
The blast occurred in the mosque in the Police Lines area around 1.40 pm when a suicide bomber present in the front row during the Zuhr (afternoon) prayers blew himself up, security officials said.
Deputy Commissioner Shafiullah Khan told the media that 28 people were killed and 150 others injured in the powerful blast.
There were mostly policemen among the injured, said the eyewitness.
No militant group has claimed responsibility for the attack. However, the outlawed Tehreek-e-Taliban Pakistan, known as the Pakistan Taliban, has carried out a number of suicide attacks in the past, targeting security personnel.
Superintendent of Police (Investigation), Peshawar, Shazad Kaukab, whose office is close to the mosque, told the media that the blast occurred when he just entered the mosque to offer prayers. He said he luckily survived the attack.
The bomber entered the highly secured mosque inside police lines where four layers of security were in place to enter the mosque.
A police official said that a portion of the mosque collapsed and several people were believed to be under it.
The injured are being shifted to the Lady Reading Hospital in Peshawar, he said.
Hospital sources said 13 of those injured were in a critical condition.
An emergency has been declared in the hospitals of Peshawar. The hospital has appealed citizens to donate blood for the victims.
Security has been beefed up in other major cities, including Islamabad, after the Peshawar blast.
Caretaker Chief Minister Azam Khan condemned the attack and offered condolences to the bereaved families.
Former prime minister Imran Khan strongly condemned the terrorist attack in the mosque.
"My prayers and condolences go to victims' families. It is imperative we improve our intelligence gathering & properly equip our police forces to combat the growing threat of terrorism," the Pakistan Tehreek-e-Insaf tweeted.
Last year, a similar attack inside a Shia mosque in the Kocha Risaldar area in the city killed 63 people.