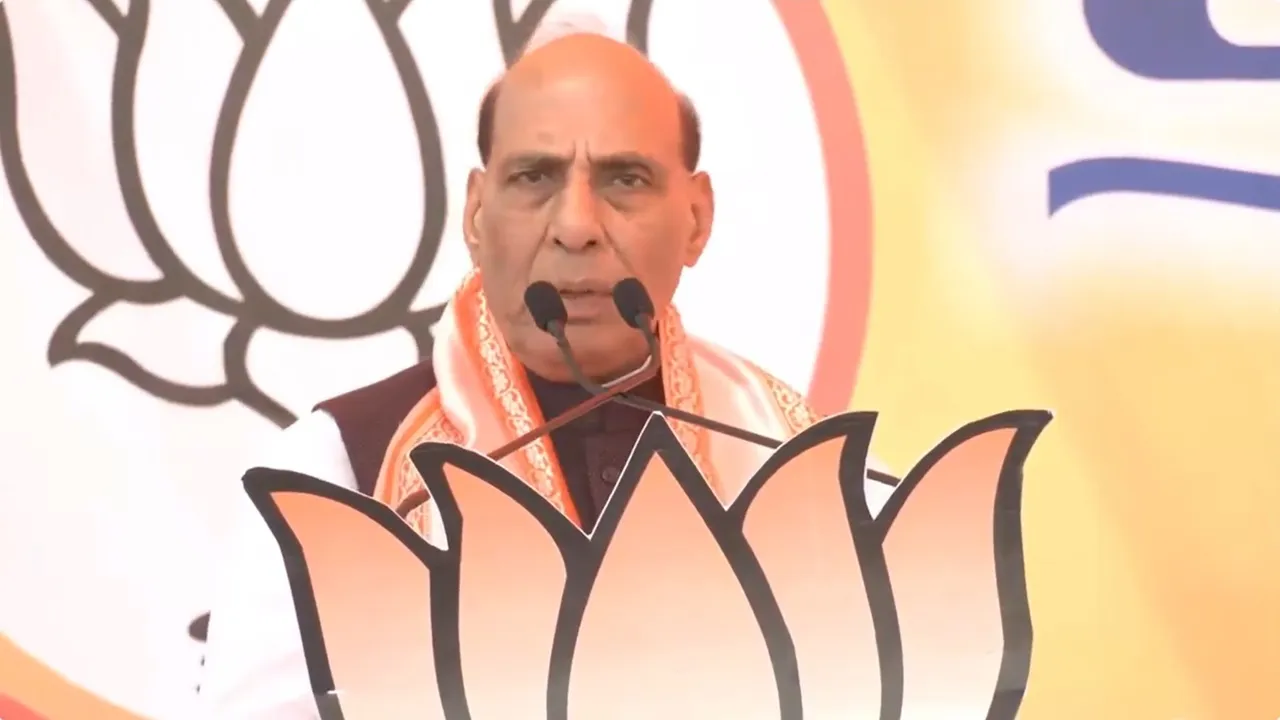 Ratlam (MP): Union Defence Minister Rajnath Singh on Tuesday said women and senior citizens in Madhya Pradesh will be taken to Ayodhya for a visit to the Ram temple if the Bharatiya Janata Party (BJP) retains power in the state.
Speaking at a rally in Jaora constituency in Ratlam district ahead of Friday's assembly elections, Singh said when the party started its journey in 1980, it had vowed that after it got majority in both houses of Parliament no power in the world would stop it from constructing a grand temple of Lord Ram in Ayodhya.
"I have come to invite you to the consecration ceremony of the temple on January 22, 2024," he said.
The BJP has decided that if it retains power in Madhya Pradesh, the elderly people and women will be taken to Ayodhya for offering prayers at the Ram temple, the Union minister added.
The BJP government does not discriminate against any person on the ground of religion, he said.
"We saw that the husbands of sisters belonging to one religion used to break off their marital relations by pronouncing `talaq' thrice. We did not care about votes and enacted a law to end this practice of instant triple talaq," Singh said.
The Congress, which once gave the slogan of "garibi hatao (eradicate poverty)" could not end poverty despite ruling the country for 50-55 years without interruption, the BJP leader said.
The previous Kamal Nath-led Congress government in Madhya Pradesh stopped many schemes of the Centre due to political malice, he alleged.
Under the Narendra Modi government, India has emerged as a powerful nation in the world, Singh said, adding, "we will not spare anyone if they mess with India." The Modi government also reduced corruption by bringing in major changes in the system, the Union minister said.