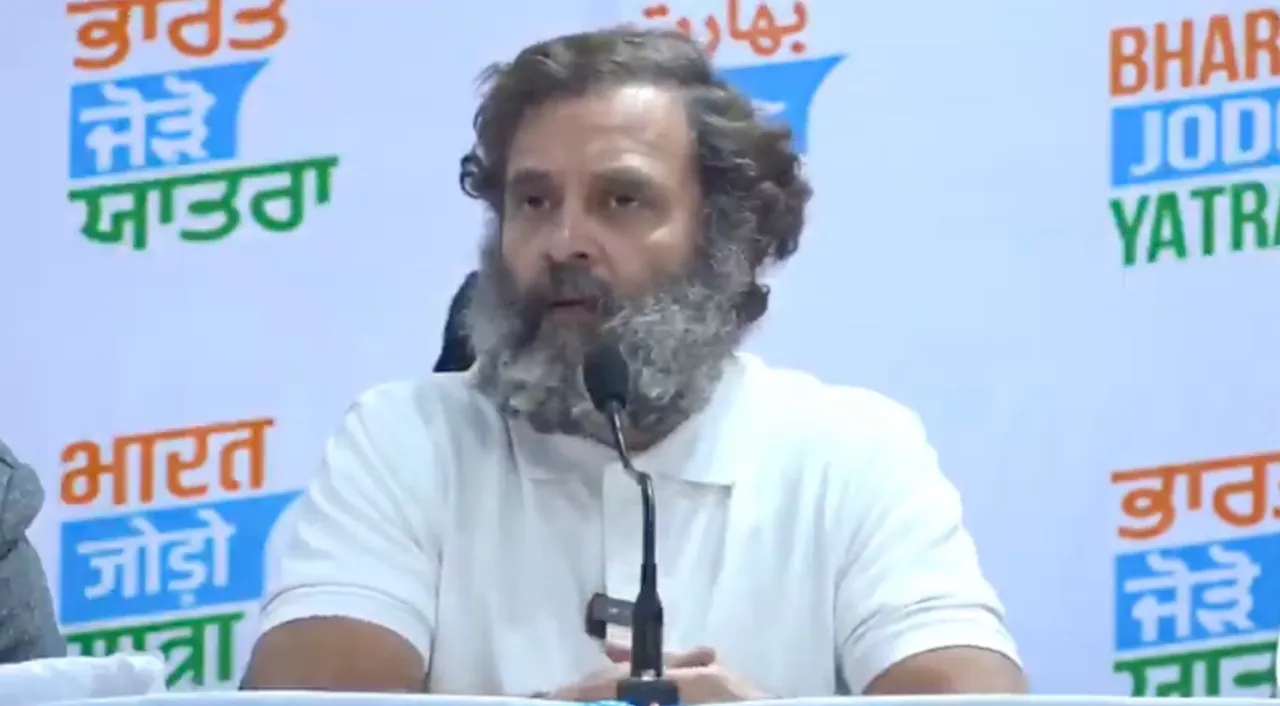 New Delhi: Congress leader and MP Rahul Gandhi Tuesday distanced himself and his party from the remarks made by his fellow politician and former Madhya Pradesh CM Digvijaya Singh over the surgical strikes after Pulwama terror attack.
Speaking at a press conference during Bharat Jodo Yatra in Jammu, Gandhi said, "I do not agree with what Digvijaya Singh said and we trust our Army completely. If they do anything, they need not give any proof."
Addressing a public meeting during the Bharat Jodo Yatra in Jammu and Kashmir, Singh alleged that the government did not agree to the CRPF request of flying its personnel from Srinagar to Delhi and 40 soldiers sacrificed their lives in Pulwama in 2019 to a terror attack.
"They talk of surgical strikes. They claim to have killed so many people but no proof is given. They are ruling by peddling a bundle of lies," the former Madhya Pradesh chief minister, who has often courted controversy with his comments, said.
When asked why there is no action taken by the party against Singh for his repeated remarks on surgical strikes, Gandhi said that Congress is a Democratic Party and not a dictatorship.
"We do not run our party with the principals of coersion. We do not appreciate Digvijaya's personal views. The views of the party is above his personal views and it is generated from the conversation within the party. His views are outlined views and they are not held by party's central leadership."
"It is in the culture of our party to allow conversation. Sometimes, people who have extreme views air their views. People say ridiculous things and in this case, Digvijaya said ridiculous things," Gandhi added.